LAGON ENERGY – Dakhla, Maroc
*price per night and per person, low season, double basis 
ION CLUB & LAGON ENERGY
Make the most of your stay kitesurfing // windsurfing // wingfoil // SUP and surfing at ION CLUB Lagoon Energy in Dakhla.
Created by surfing and adventure enthusiasts, this welcoming and friendly site nestled in the dunes with a beautiful setting of greenery, has been designed to deliver the ideal place for wind and wave lovers in Dakhla. An immersive experience in the desert offering surfing, wellness, healthy food and a full discovery of the peninsula.
Once you've tried the Lagoon Energy in Dakhla, Morocco, you will not want to leave, but you will definitely want to come back!
GOOD VIBES AND WELL-BEING
In perfect harmony with the surrounding nature, Lagon Energy has 31 bungalows and a central building with reception, restaurant and bar, fitness room, yoga studio (and aerial yoga), an ELEGANCE WELLNESS CENTER spa area, plus a beach bar and a vast organic desert vegetable garden.
An ecolodge ideal for a holiday where you can fully disconnect, with accommodation within a reconstructed ecosystem. More than 5000 plants intelligently landscaped, where palm trees, lavender, flowers, cacti and birds live together in complete harmony. Paradise redefined.
BOOK YOUR FULL BOARD STAY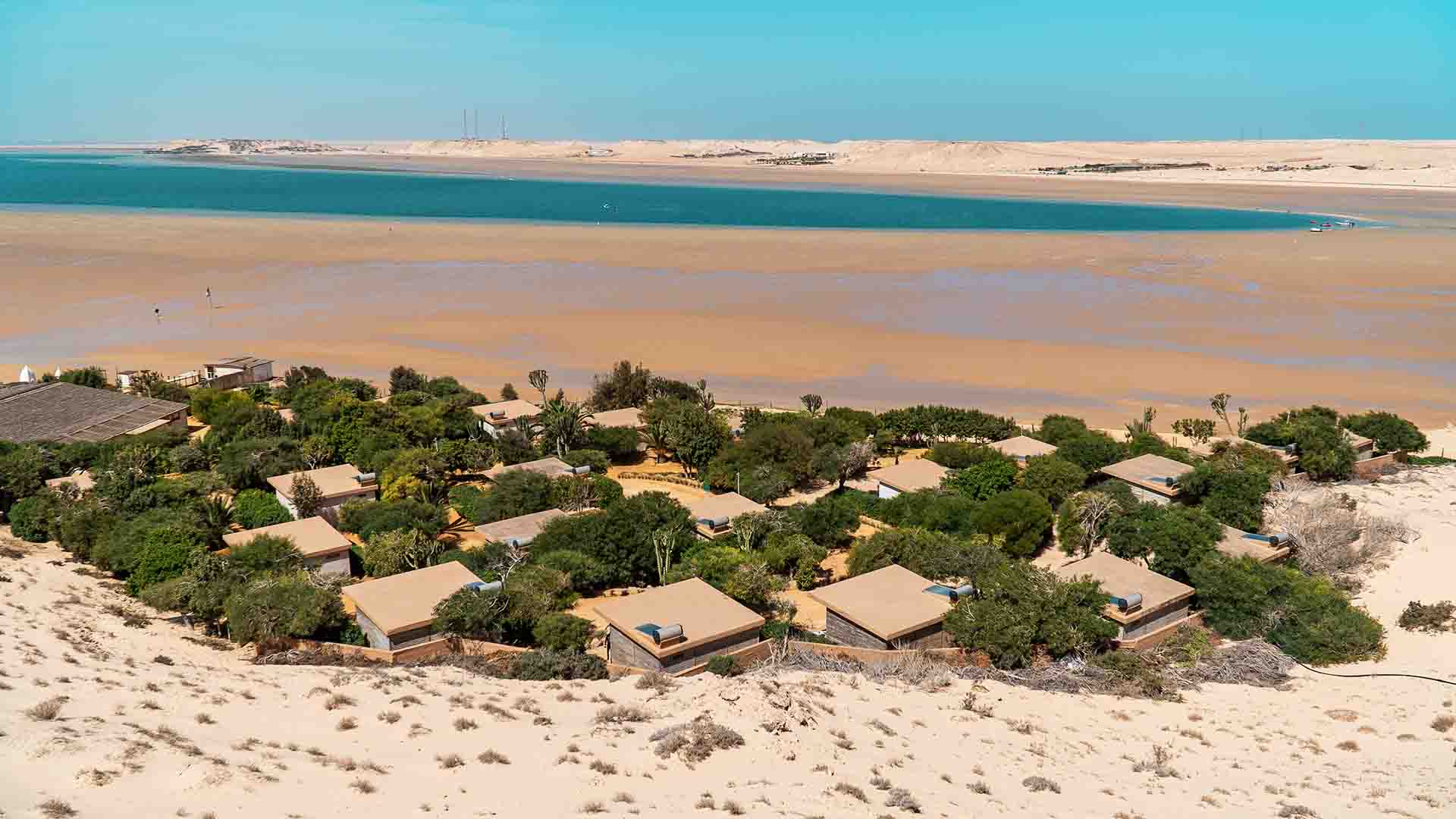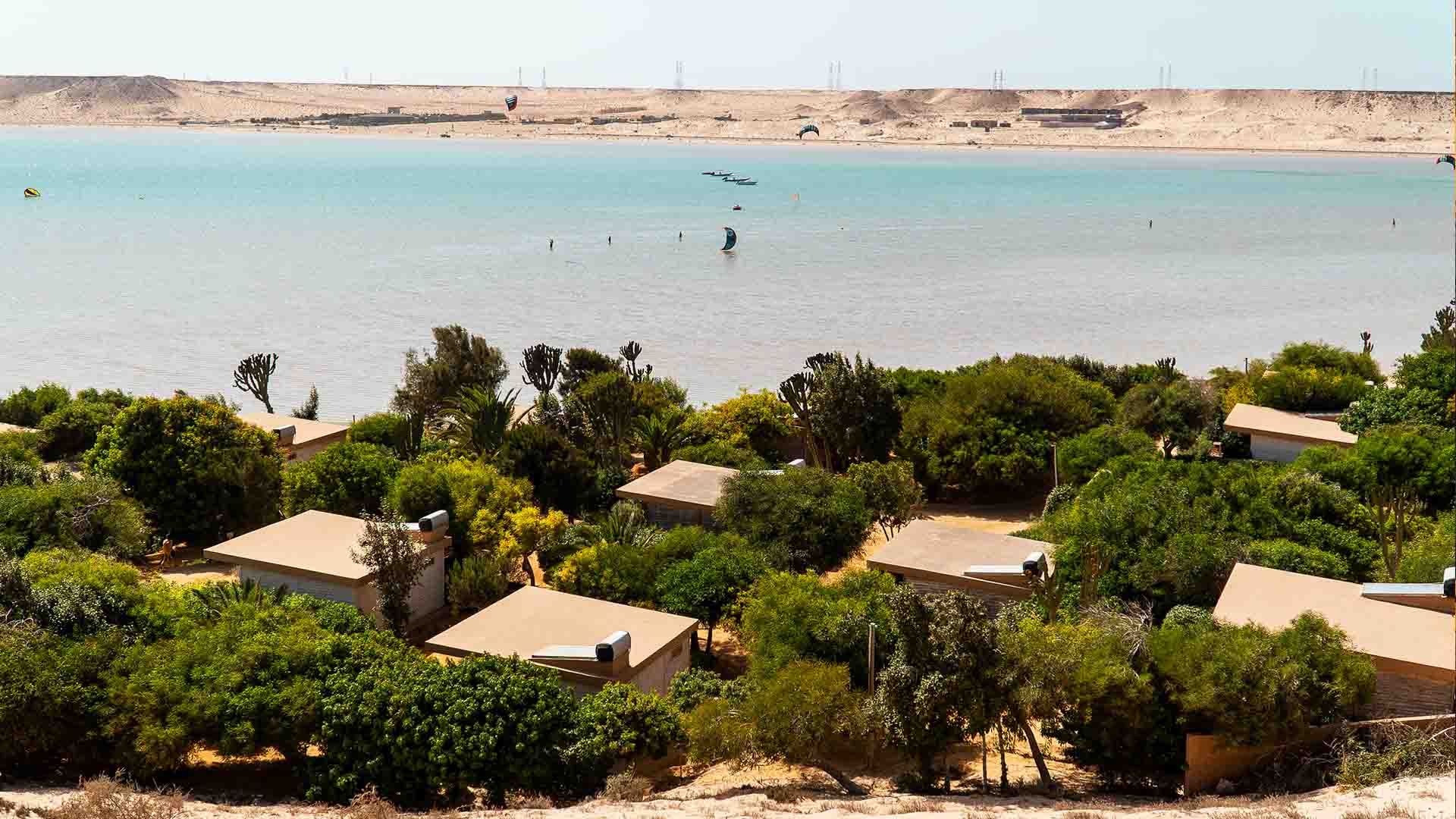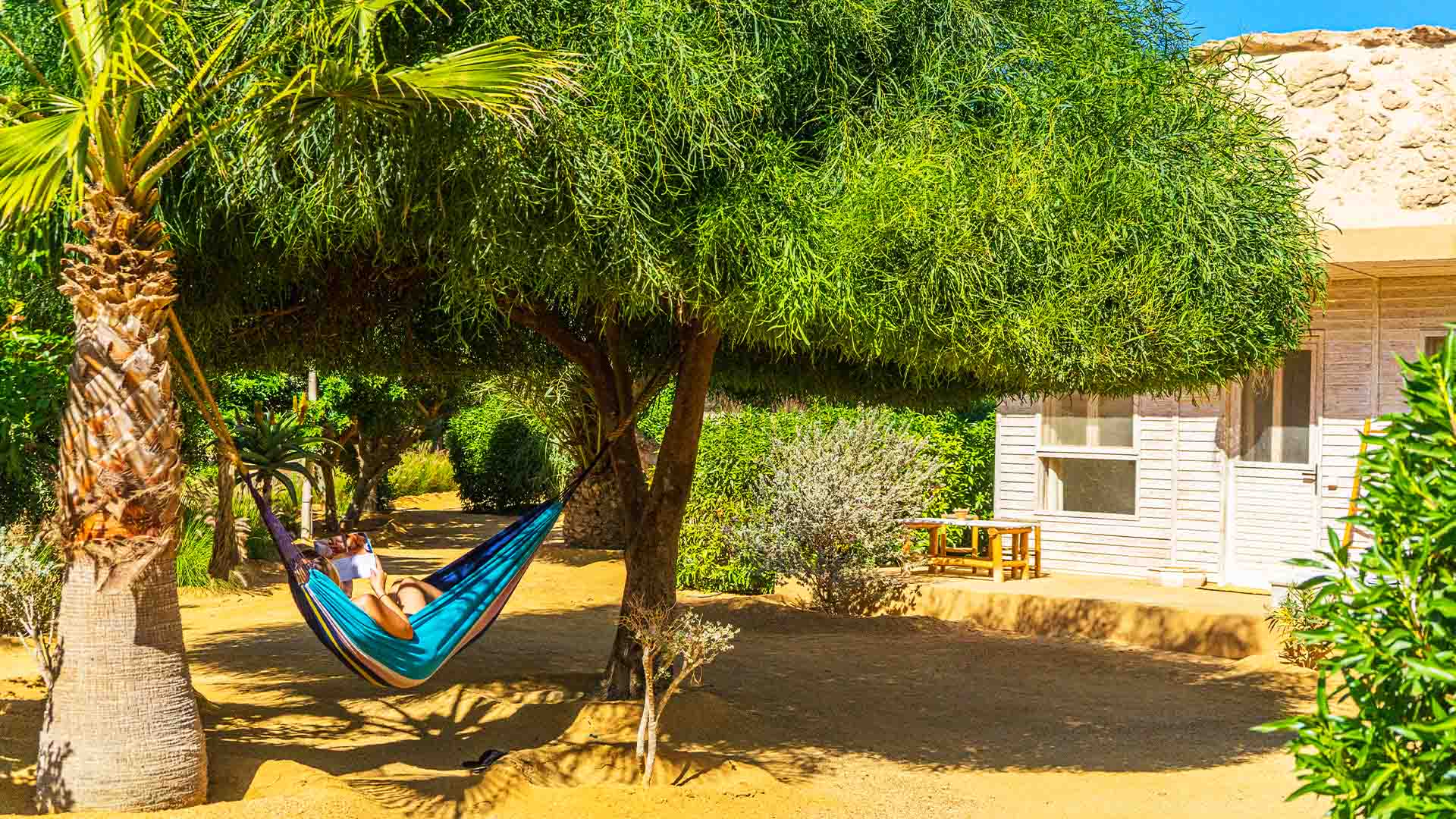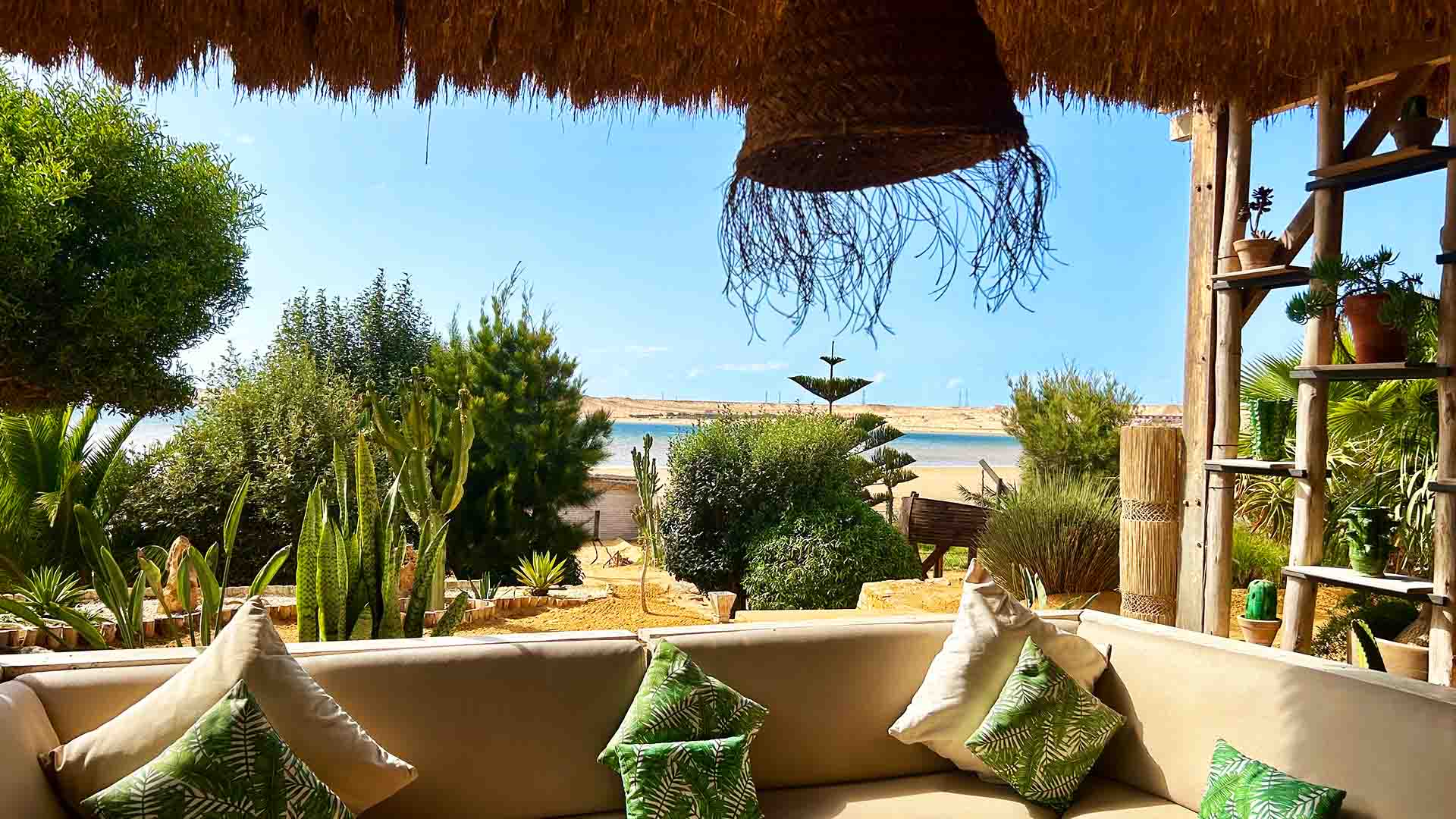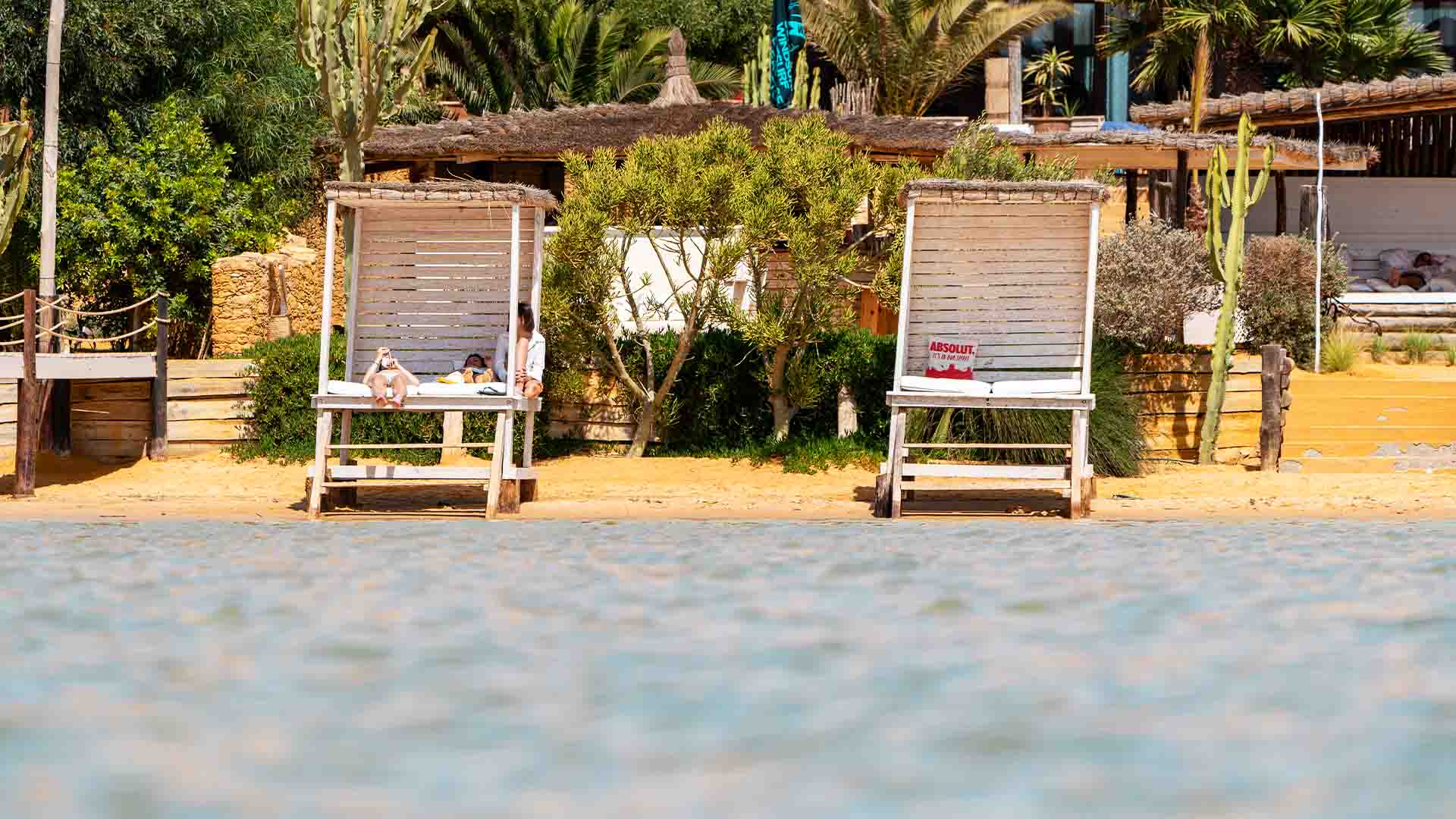 ROOMS
The establishment has a total of 31 bungalows located at the foot of the dunes, sheltered from the wind, running along the lagoon.
The rooms are equipped with :
• Terrace or outdoor space
• Bathroom and toilet
• Toiletry kit
• Towels and beach towels
RESTAURANT AND BAR – Full board
The main restaurant is located in the heart of the Lagon Energy Hotel, divided between an indoor space and a warm, semi-covered terrace with a view to the lagoon. The restaurant invites you to take your time and savor the moment. In the form of a buffet, the Chef offers a different and varied menu every day, combining Moroccan and international cuisine partnered with fresh organic vegetables from the garden, ultra gourmet salads, grilled fish, Moroccan specialties and local tagine dishes.
At the end of the day at the beach bar, enjoy great tunes from the DJ and bathe in magical sunset moments. During the season, Lagoon Energy also organizes a weekly dance party for fun until 1:00 am, or hang out at the restaurant bar.
Breakfast : de 08.00 to 10.30 (06.00 for morning departure) | Lunch 13.00 to 15.30 ​| Dinner 20.30 to 22.30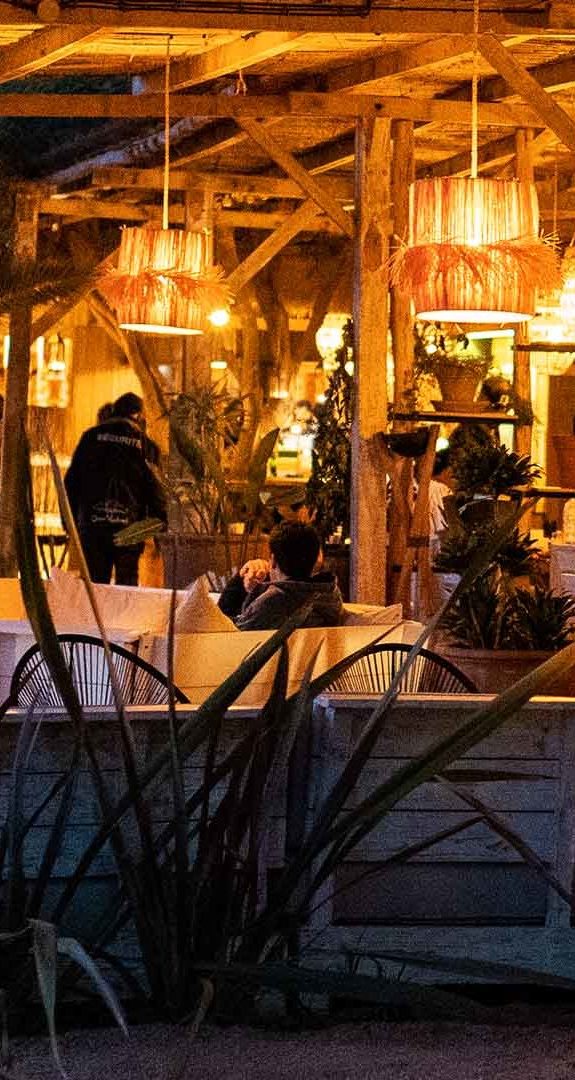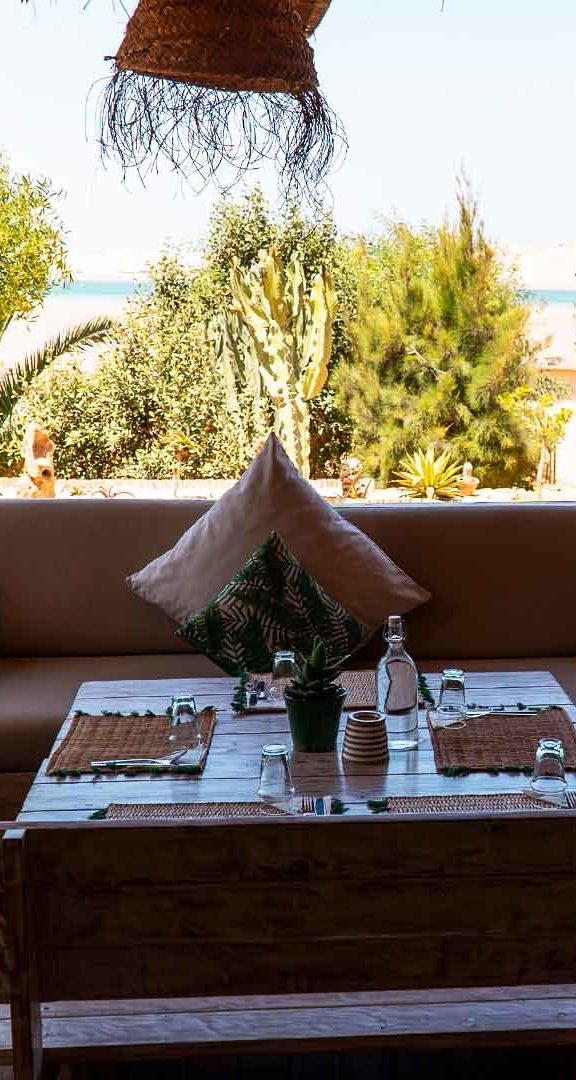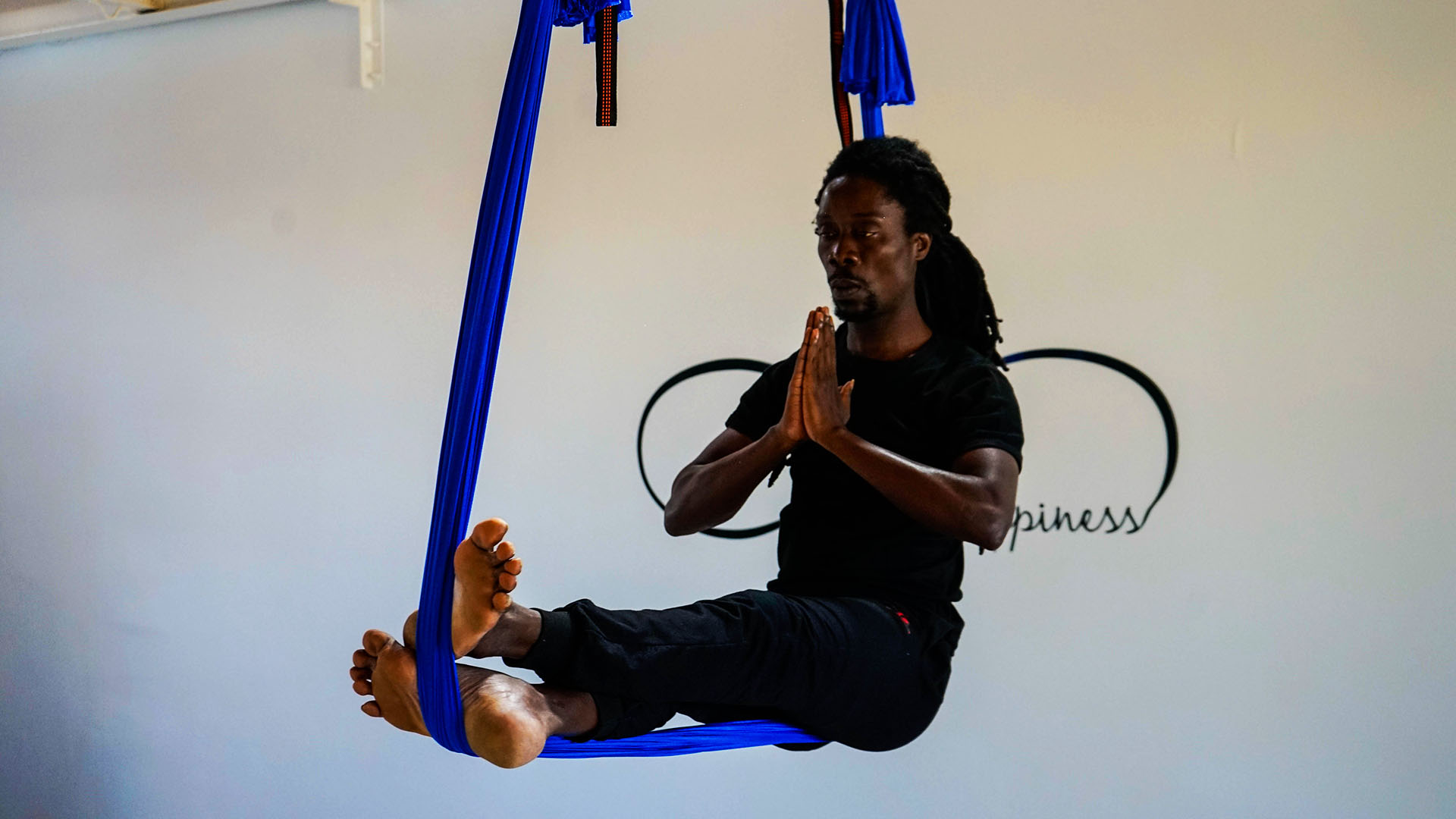 Yoga (one free session in the morning) and dance classes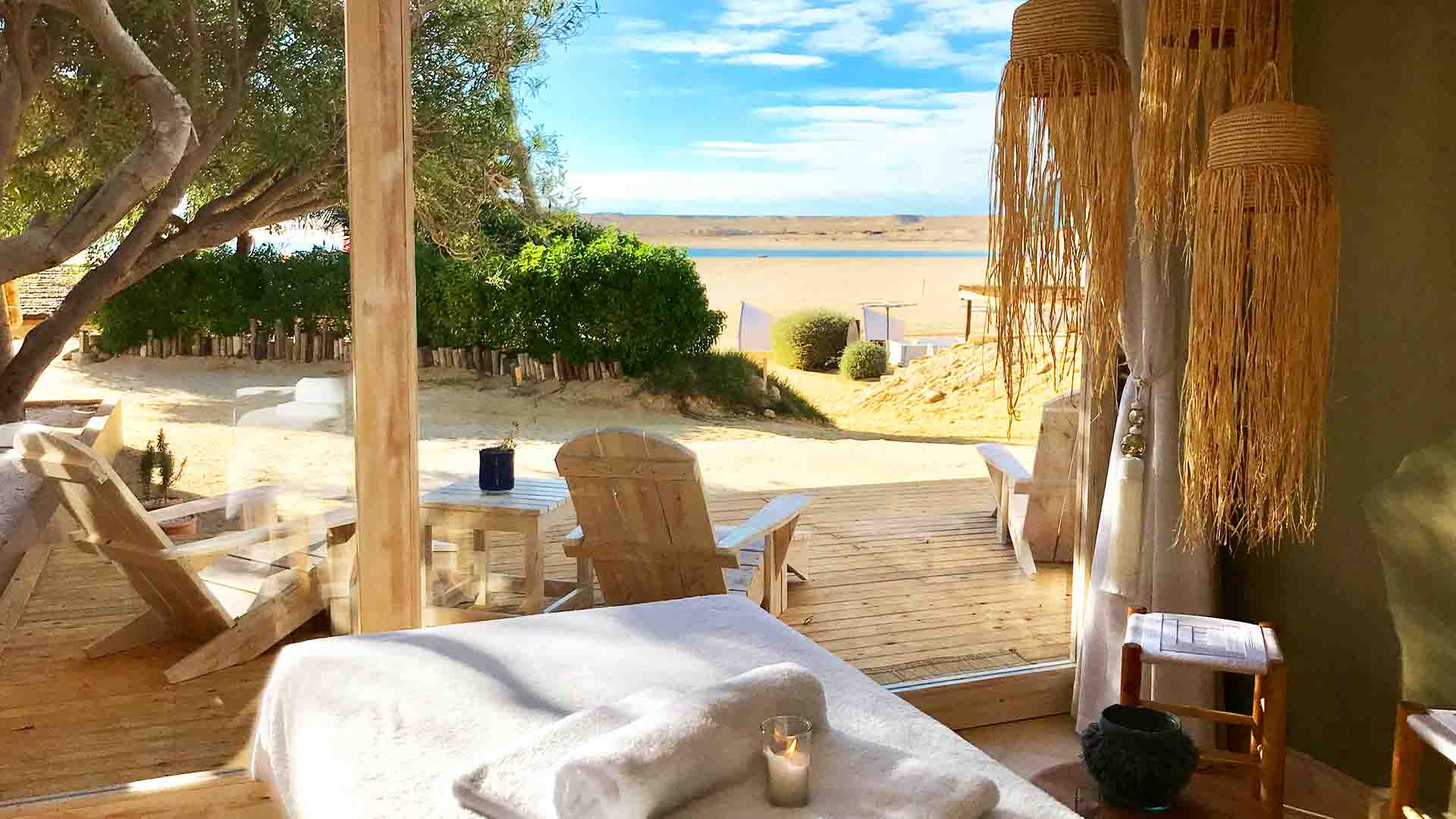 Wellness center (spa, hammam, massage, face and body care) and fitness room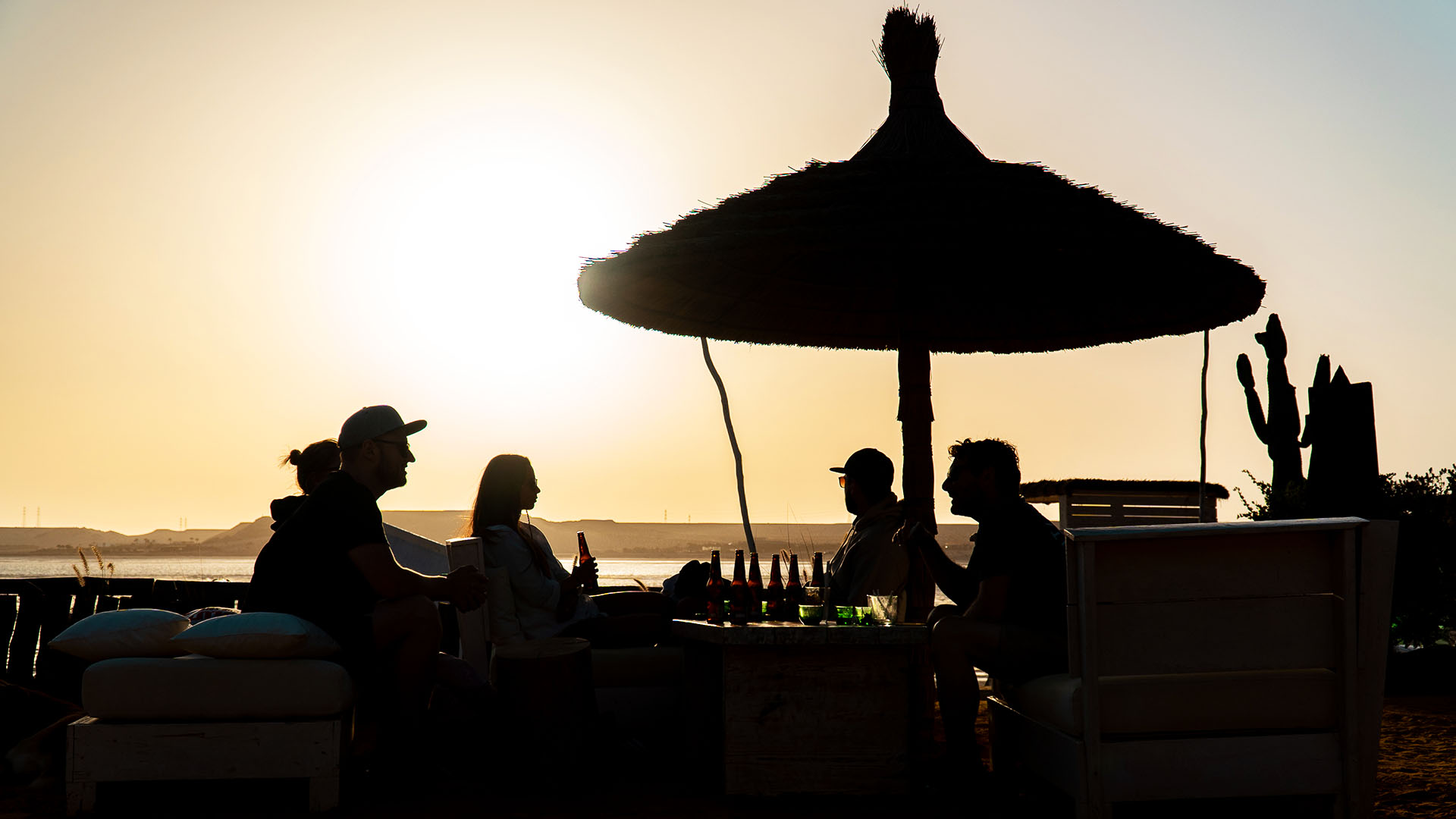 Check in 12.00 / Check out 15.00.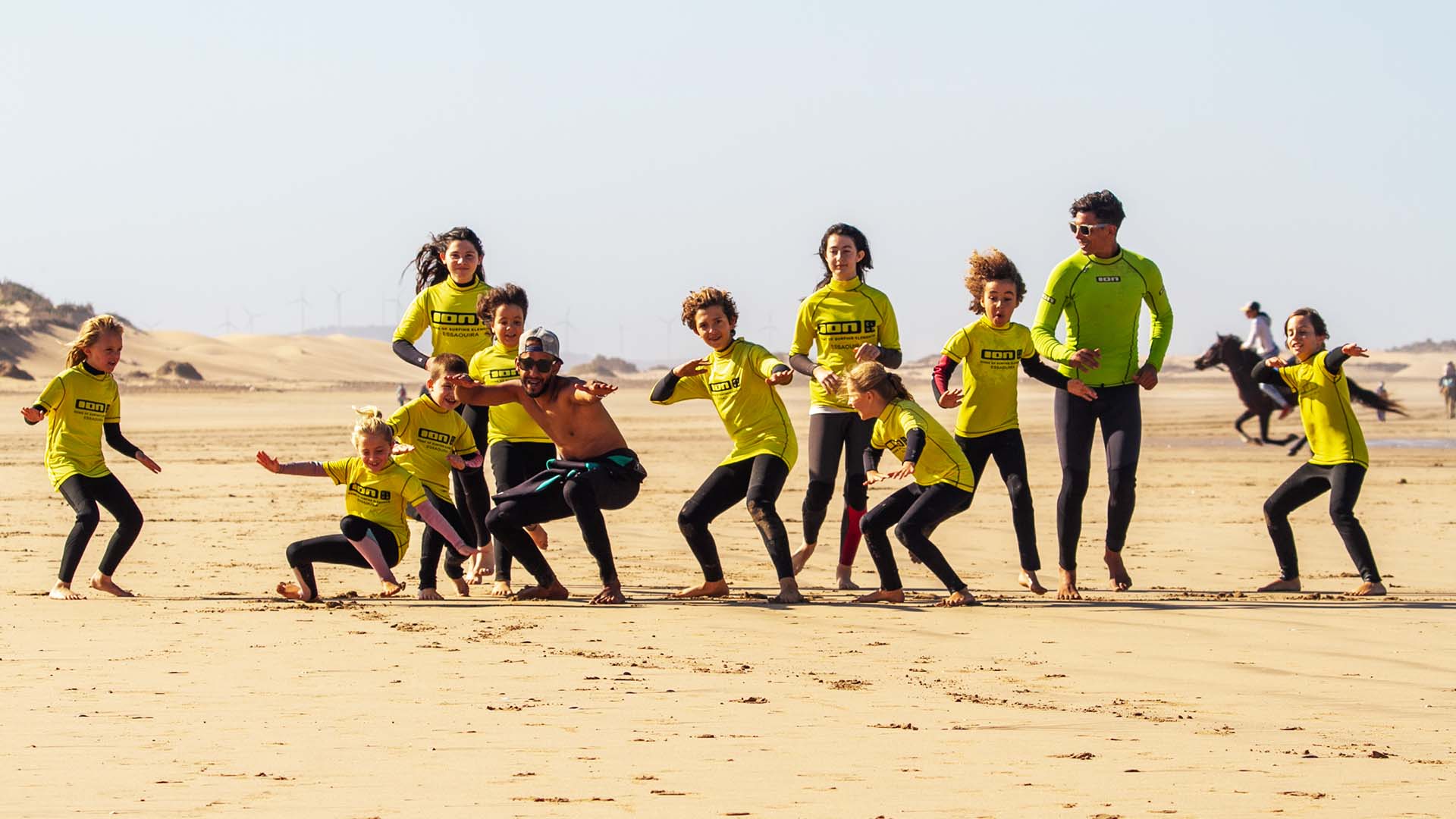 Baby sitting (25-30€ a day) and dance classes during holidays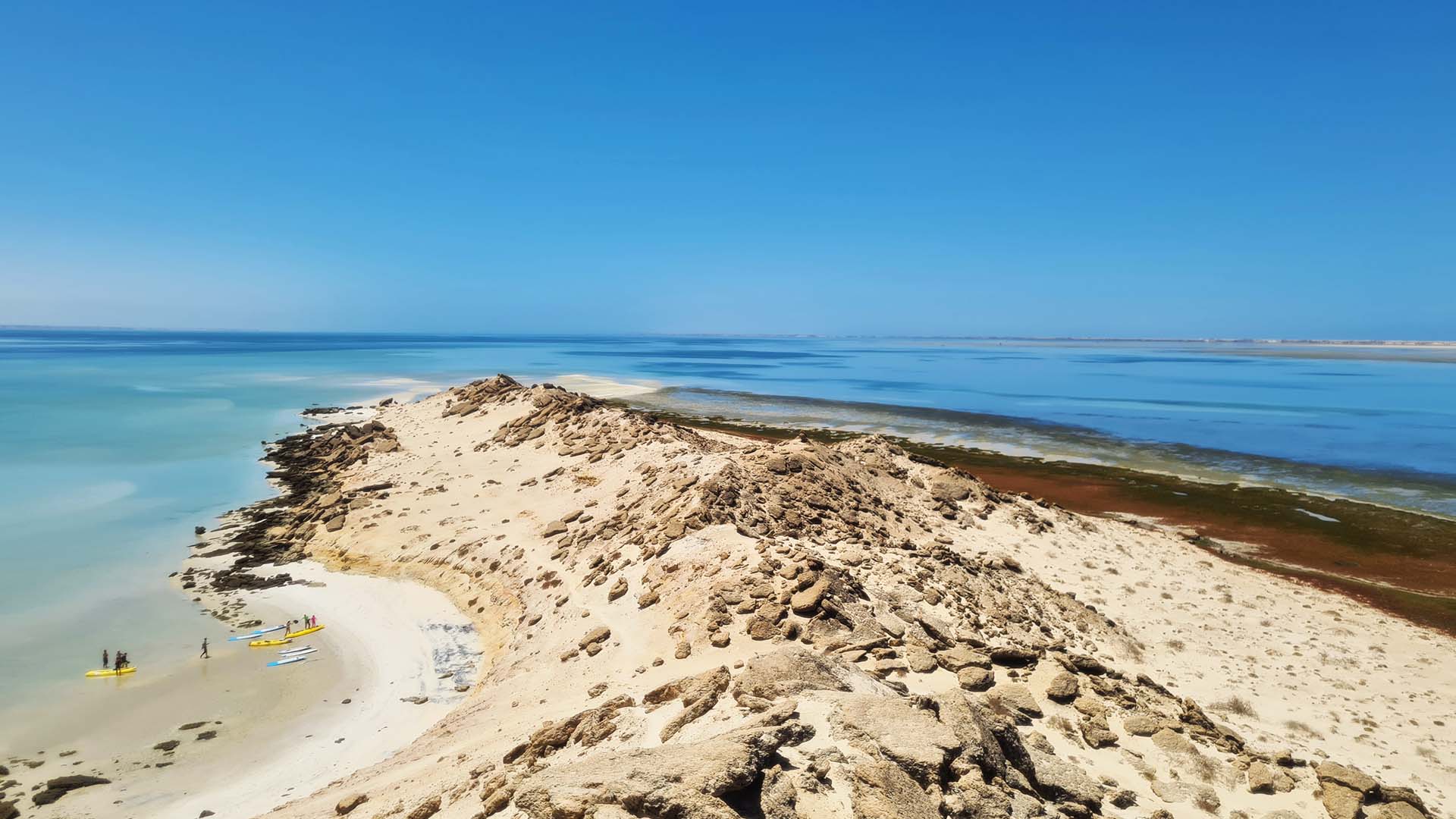 Various excursions (Dragon Island, White Dune, Hot Springs)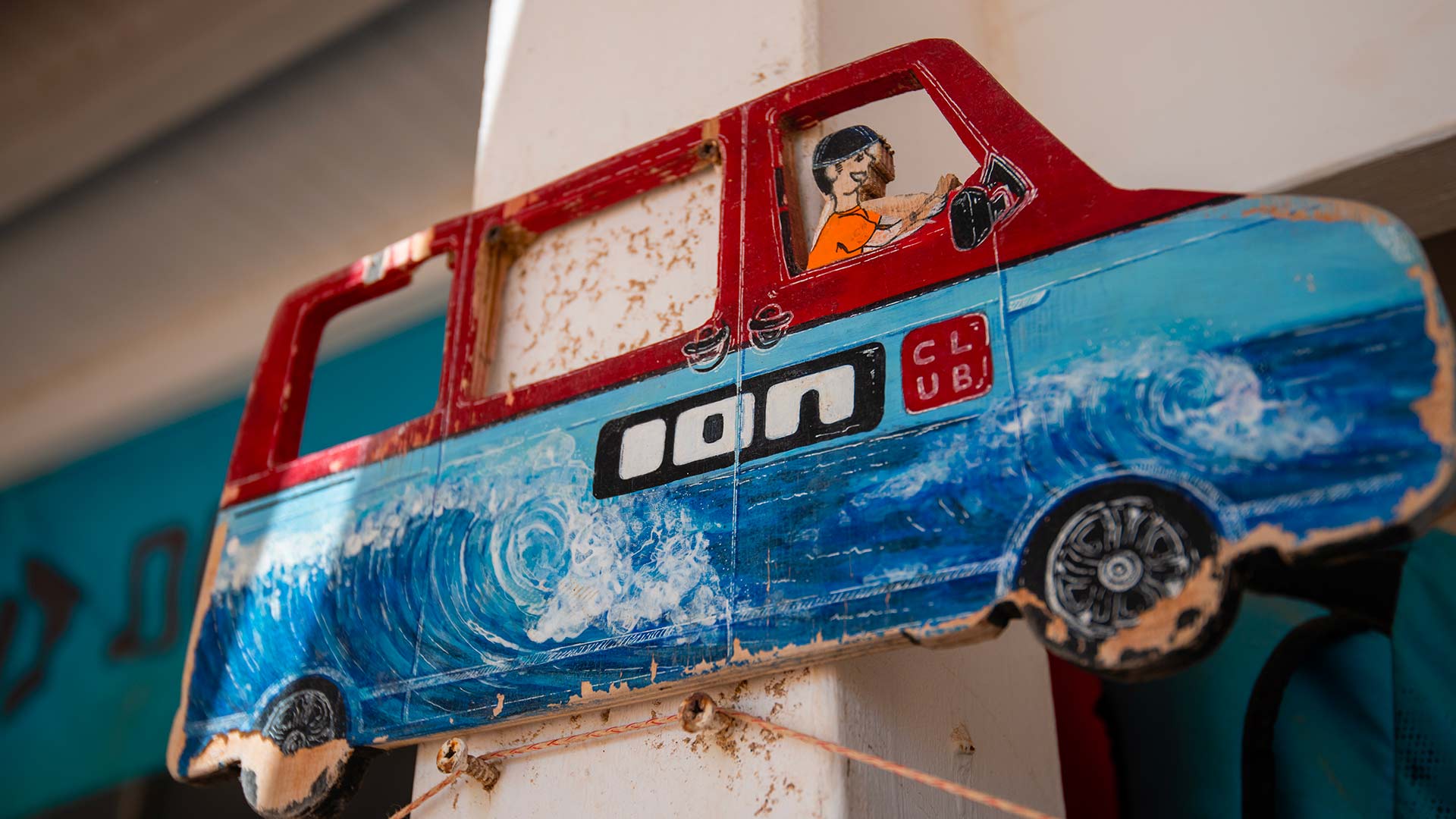 Airport transfer included (30-40 minutes)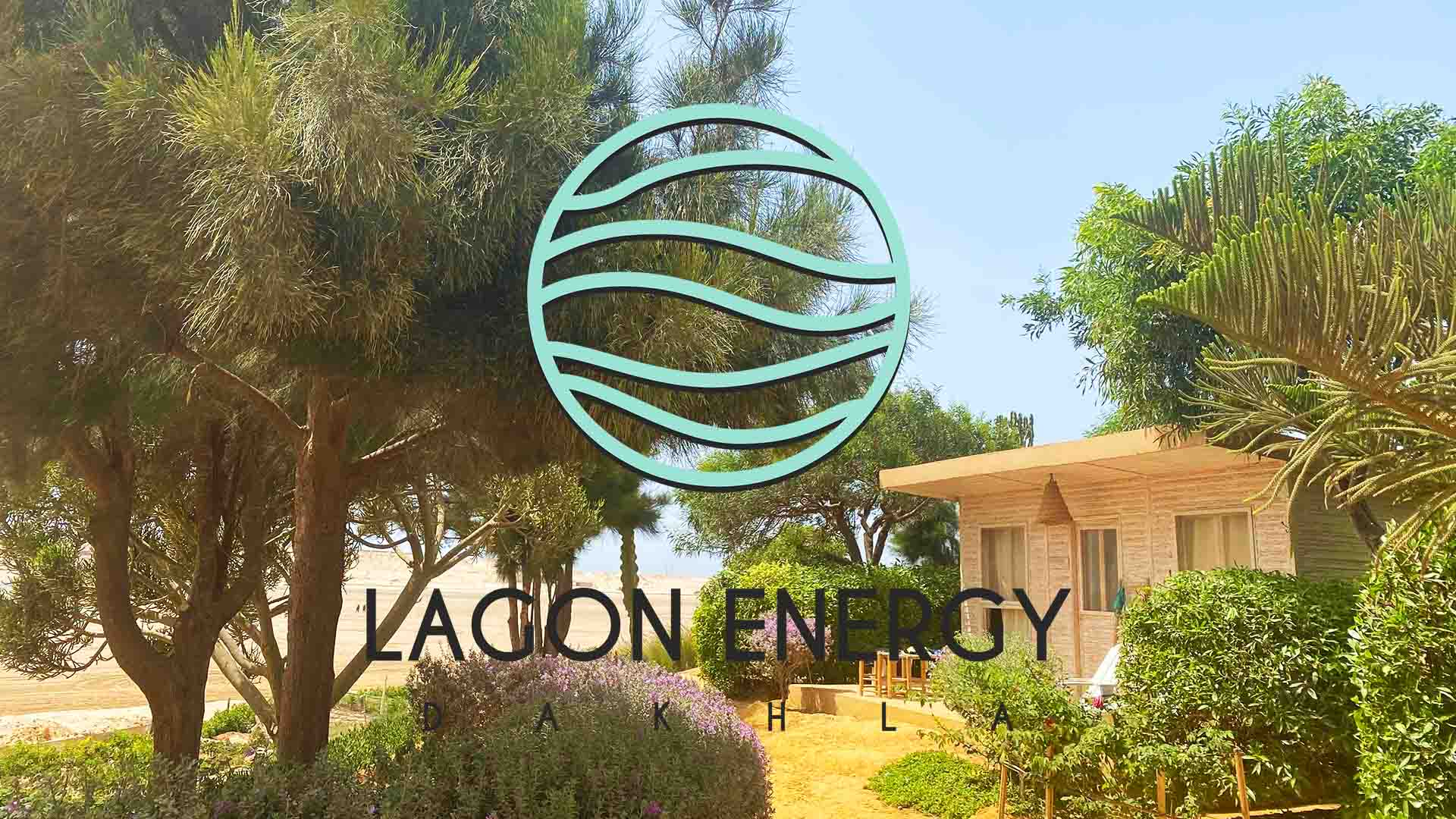 Taxes (approx. 1.20€/adult to be paid on site)
BOOK WITH ION CLUB – EXPERT BOOKINGS FOR PASSIONATE PEOPLE!
Bringing us a little closer to you.
Based in the best spots for many years, we have always worked hand in hand with our hotel partners.
What we like to do is to simply share our experience with you! Quality accommodation, remarkable service, excellent locations, and all designed for your maximum enjoyment. What better way to ensure a holiday full of incredible experiences.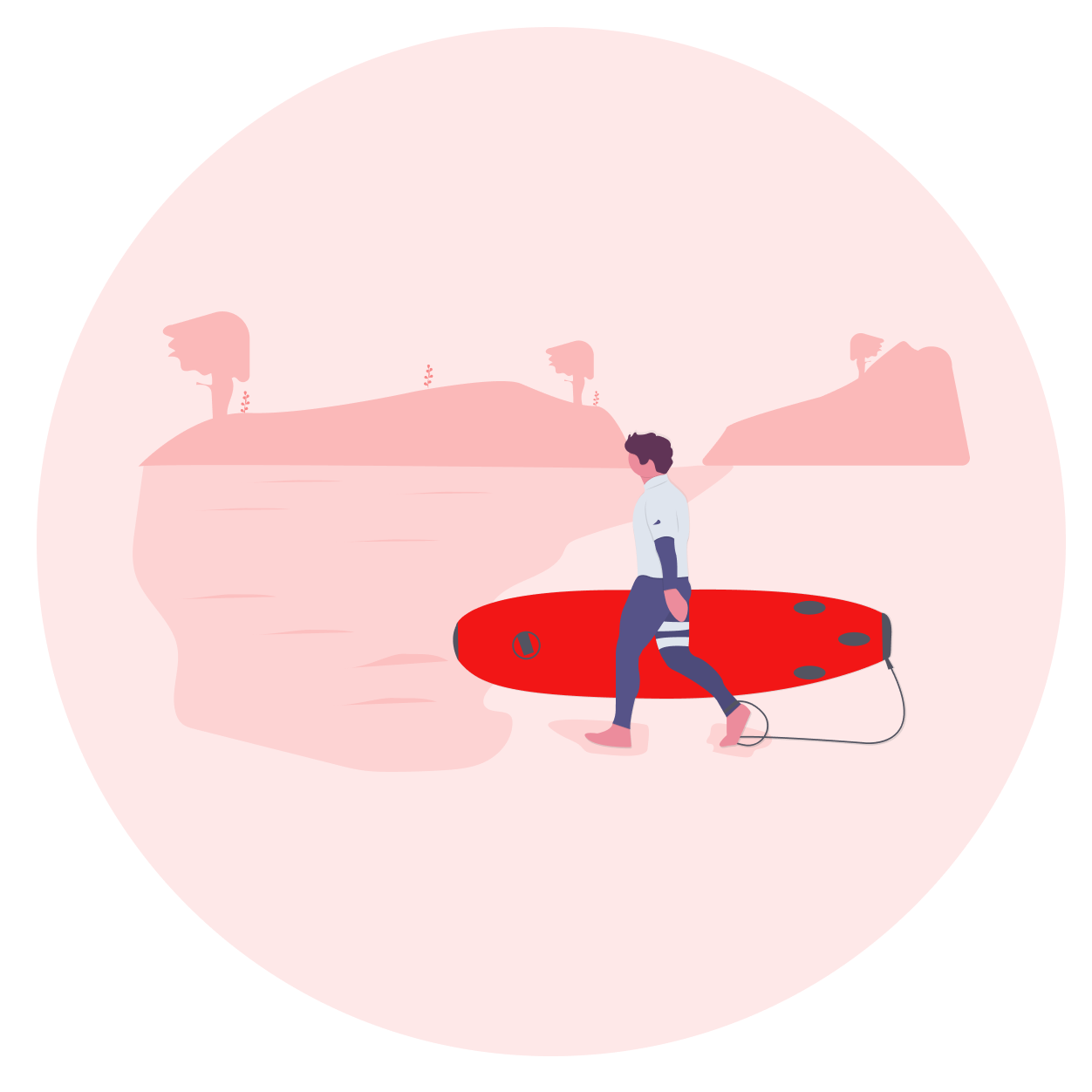 Contact the center
Find all the center contact information directly on the center pages and contact the team on site