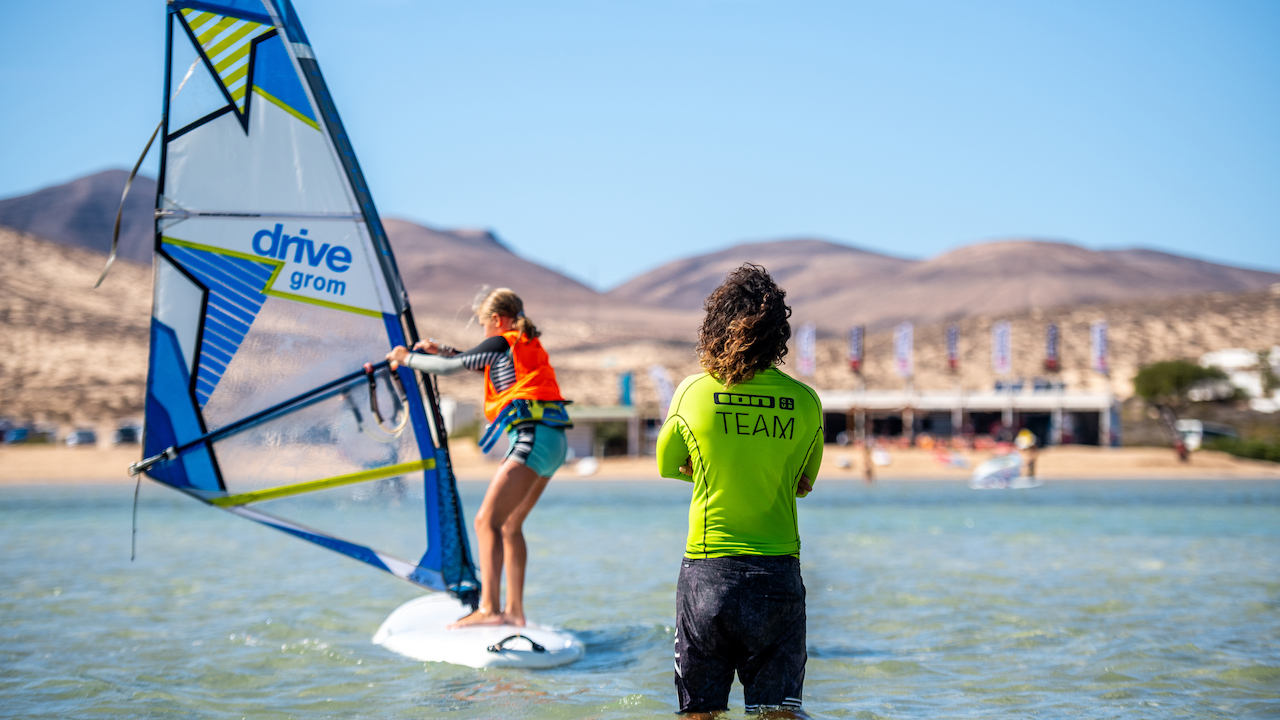 Windsurf Lessons Dakhla Lagoon
If you are wondering if Dakhla is a suitable place to learn windsurfing, we have a clear answer … YES!
Dakhla Lagoon is an amazing place to learn windsurfing. Whether you are a complete beginner, intermediate windsurfer, or an experienced expert. The spot in Dakhla Lagoon offers a great variety of conditions to satisfy all levels.
All of our windsurf instructors in Dakhla hold an international teaching certificate from the VDWS, RYA, or similar organisations. They all speak several languages, have a lot of teaching experience, and most important are absolutely passionate about windsurfing and sharing that passion with others.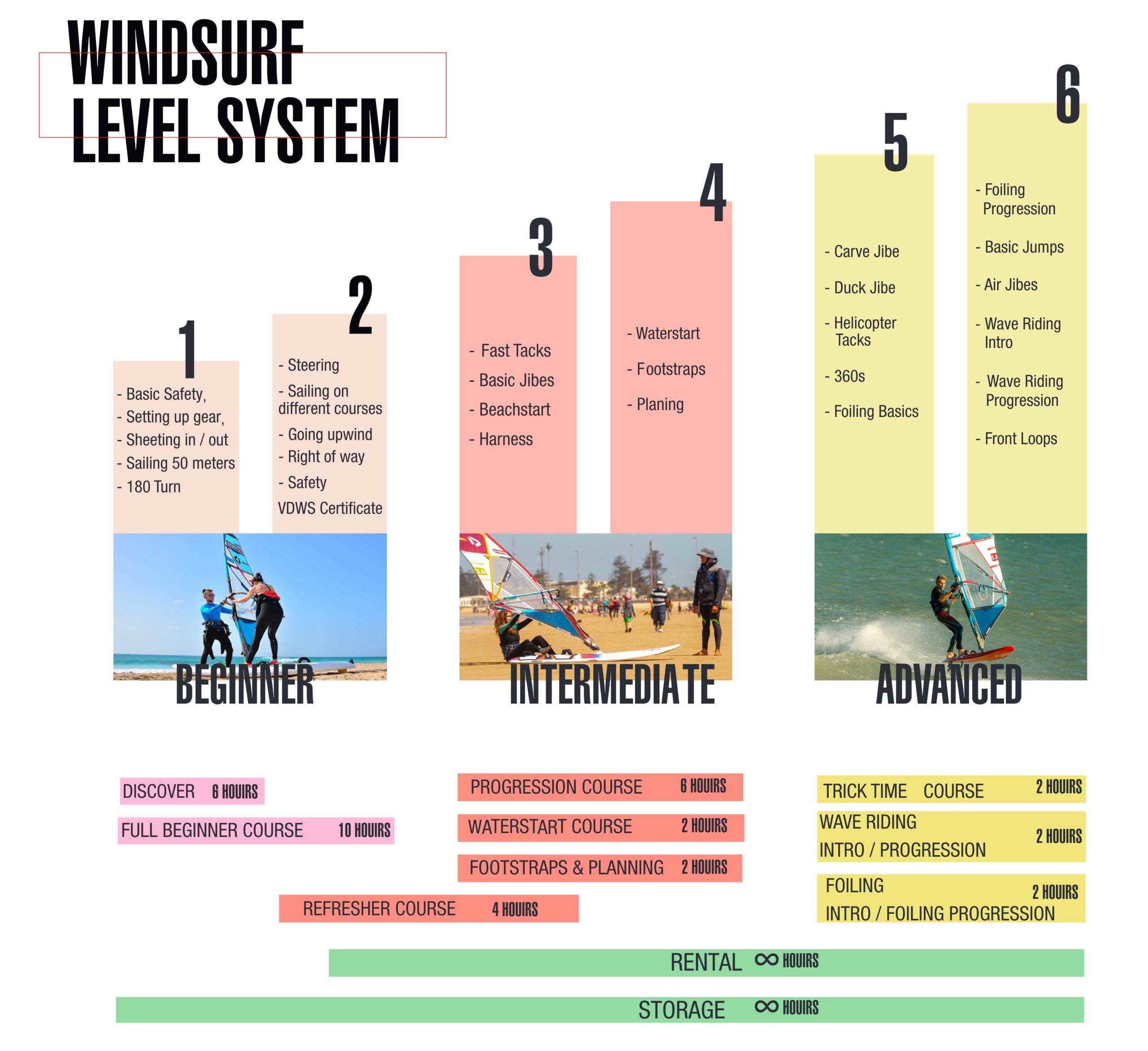 We are sorry, this product is not available for online booking at the moment.
We thank you for your understanding,
For more information, please, contact us directly by email at: bookings@ion-club.net or directly through the live chat.
See you soon at one of our spots!
The ION CLUB team
BOOK YOUR ACCOMODATION WITH ION CLUB
COURSE ORGANISATION AND SAFETY
We understand that apart from professional tuition, the most important thing when it comes to improving your windsurfing skills is time to practice. Our instructors will create a safe learning environment, enabling you to train and to receive professional feedback on whatever you are working on.
Depending on the type of lesson and content, we either teach you in small groups or individually.
In order to provide you with instant feedback especially during our advanced lesson program, our instructors use radio headsets enabling them to communicate with you while riding. (pls check because above it was not available for kitesurfing!)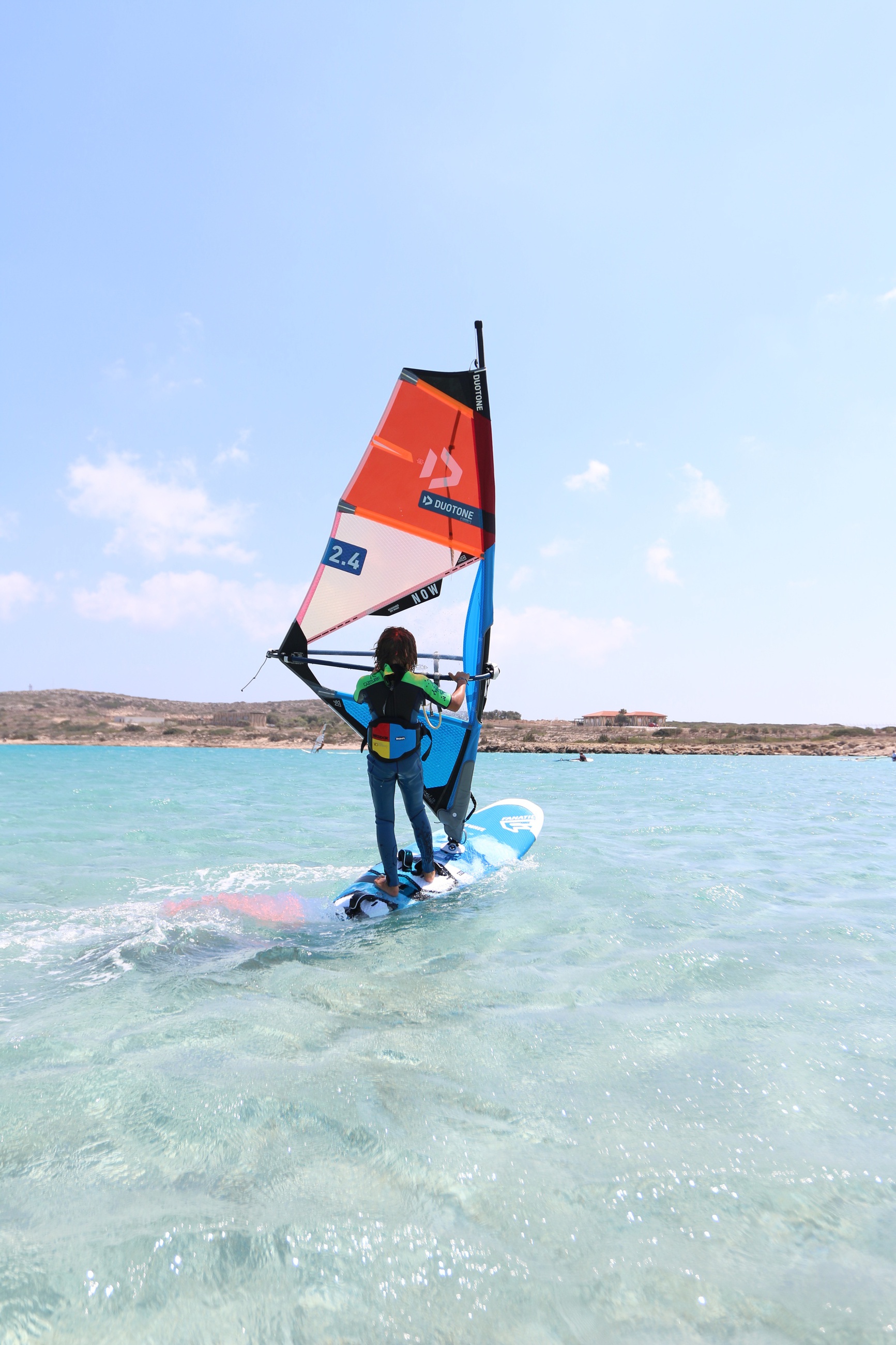 We understand that choosing a Windsurfing lesson package from home might be difficult. Don´t worry! No matter which package you choose, if during the lesson the instructor realizes that another package would be more suitable for you, you can always change that on site. You will never have to join a lesson, which actually doesn´t suit your expectations or level.
After every session your instructor will give you detailed feedback and recommendation on how to continue – no matter which course you initially booked. Your success and progress is all that matters to us!
Dakhla is a city of about 100,000 inhabitants in the south of Morocco, at the gateway to the Western Sahara. It is located on a peninsula 48 km long and 4 km wide bordered by the Atlantic Ocean. Owing to this, and by the magic of mother nature, a huge lagoon has been created between the dunes over the years. Our kitesurfing, wingfoil and windsurfing center ION CLUB Dakhla Lagoon is based on the north-east coast of this peninsula.
This incredible lagoon offers dream sailing conditions for all levels of riders. Constant wind almost all year around, flat water and lots of space. Not far from this lagoon and accessible by 4x4, the ocean offers perfect wave riding conditions (often exceptional) for wave lovers. There is something for both beginners and advanced surfers depending on the spots.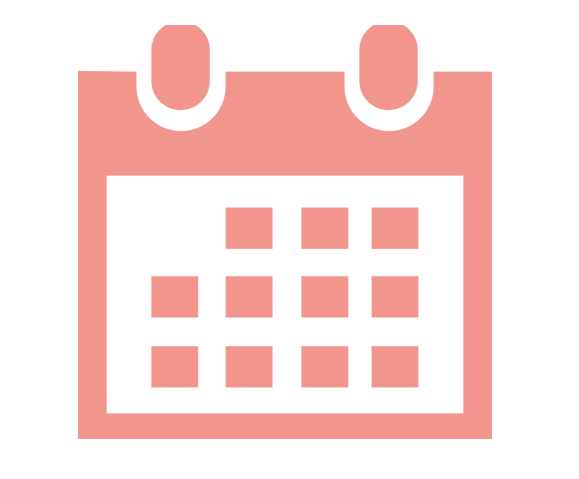 BEST PERIODS
February, March, April, May, June, July, August, September, October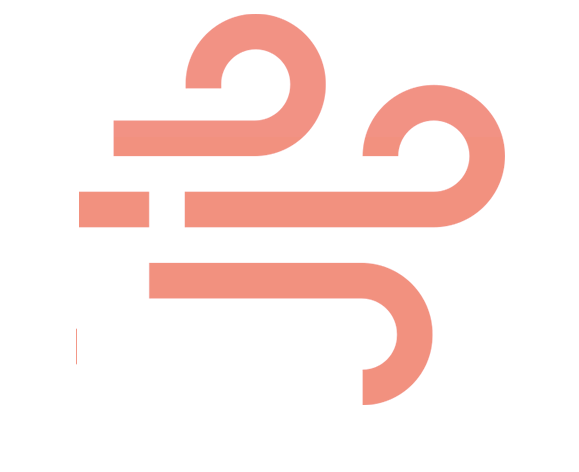 WIND
The wind in Dakhla is mostly from the north/north-east, and offers great conditions for kitesurfers, wingfoilers and windsurfers of all levels, including beginners. In the lagoon the wind is sideshore, and comes from the left.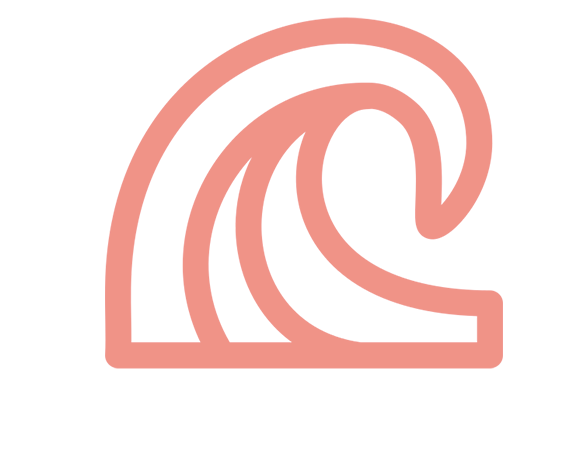 WAVES
It is not very difficult to find waves near Dakhla or its lagoon. On the Atlantic side, spots like Oum Labouir or the Golden Point make the region a multi-spot place for all levels of riders, whether kitesurfers or surfers.
HOW TO GET To dakhla lagoon ?
From Dakhla Airport
The local airline Royal Air Maroc offers daily flights from Europe. Most planes make a short stopover in Casablanca, sometimes in Agadir. Every Tuesday a direct flight from Paris Orly is possible. You have also direct flights from Paris via Transavia every monday and friday and flights from Marrakech via AirArabia.
From Dakhla Airport
The ION CLUB Dakhla lagoon center is located within the Lagon Energy Hotel, almost in the water on the lagoon, and is only 45 minutes away from Dakhla airport by road.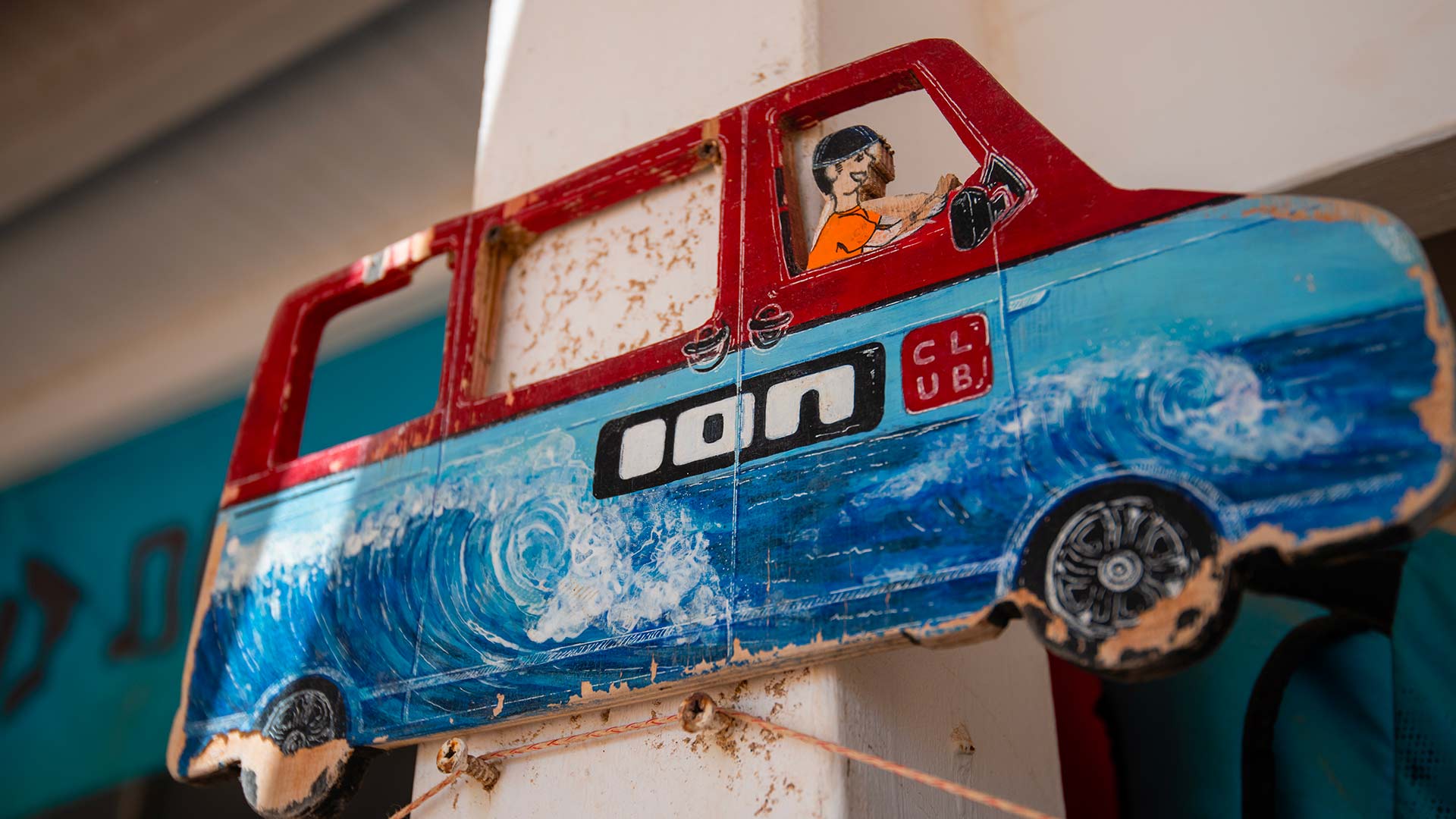 PK 27 route d El Argoub, Dakhla Morocco
A story of pioneer since 1985
The story of the ION CLUB tells of people who have turned their passion for windsurfing and kitesurfing into a profession. Since its founding in 1985, customer orientation, team spirit, innovation and professionalism have been the top priorities of our corporate philosophy.
The ION CLUB / Club Mistral has gained a lot of experience in the 30 years of its existence and has developed more and more into a company that focuses on communicating with guests and fulfilling their needs and wishes.
With 16 water sports schools worldwide, we are one of the leading companies in this field. ION CLUB has a network of international partners in different countries. We strive to be international and multicultural and express this through the selection of our employees, who currently come from 24 different countries.