The Best of Surfing Elements
Location : Le Morne, Mauritius
Opening hours: Daily 9.00 am – 5.00 pm
Important information - There are some change in ION CLUB Le Morne
For 2023 we will have the following set up in Le Morne:
Our centres & Sports Activities locations:
ION CLUB Shop / La Gaulette: Rental of Windsurf & Wingfoil equipment (located on the 

main road, outside La Gaulette, direction Le Morne)
ION CLUB Dinarobin: PREMIUM SERVICE: Kitesurf, Surf & Wingfoil with private boat, SUP 

guided excursions // shuttle service to the Kite lagoon & La Pointe
ION CLUB JW Marriott: PREMIUM SERVICE: Kitesurf, Surf & Wingfoil with private boat, 

SURF rental, supervision & lessons // Shuttle service to the Kite lagoon & La Pointe
ION CLUB La Pointe: Reception for Windsurfers & advanced Wing foilers // Handing over 

& return of mastfoot for windsurf and wings for wingfoil guests // Rescue service for ION 

CLUB guests
ION CLUB Kite lagoon: Lessons for Kitesurf, Wingfoil & Windsurf, Rental Kitesurf 

Opening times between 9.00 am and 5.00 pm Everyday, all year round

 
(ION CLUB Shop & ION CLUB La Pointe will start operating on the 1st of April, 2023)
Like before, we run a shuttle service between the different hotels in Le Morne and our centre at the kite lagoon and la POINTE, this service is exclusively offered to our ION CLUB guests. 
The biggest change will be for Windsurfing and Wing foiling rentals.
Rental Guests (Windsurf & Wingfoil) need to rent a car (a pick-up), collect the booked equipment at the beginning of their holiday and return it at the end of their holiday at the ION CLUB SHOP in La Gaulette/ Coteau Raffin. The guests must be able to rig themselves their rented gear.
At la POINTE, we will give out a Lycra to each ION CLUB rental guest, so we will be able to spot them easier on the water.
 At the ION CLUB La Pointe, we will have a reception, and members of our team will give out mast foot for windsurf rental, wings for Wing foil rental.
For safety reasons, guests must return the mast foot or the wing before 5 pm.
There is a safety boat at the spot (la Pointe) in order to be able to look after our guests.
We have wetsuits, shoes, harnesses, helmets and impact vests for our lesson guests.
We recommend that all our rental guests bring their private wetsuits, harness, and shoes.
For the next 2 years, we cannot offer Storage in Mauritius Le Morne.
BOOK YOU STAY WITH ION CLUB
WE OFFER THE BEST SERVICES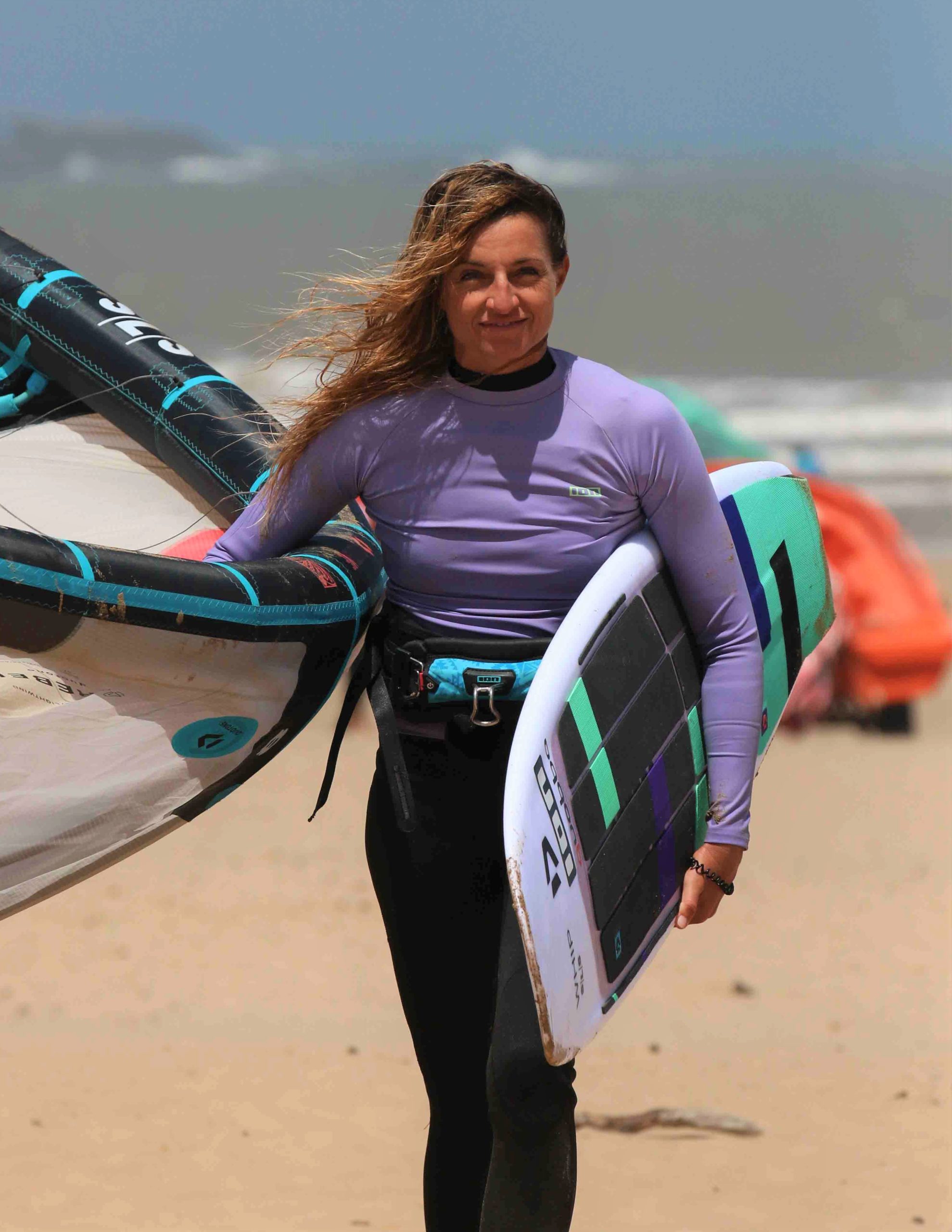 "Mauritius is heaven for watersports enthusiasts. As a kitesurfer, surfer or windsurfer this is definitely a place you should tick on your bucket list.
There is no other spot in the world that is so diverse, combining all the conditions that you may dream of in just one spot. The spot is formed by a peninsula slightly of the main coastline, right on the foot of the majestic Le Morne Brabant Mountain. Beginners can learn in a knee to waist deep standing area with flat water and onshore wind, which is also the perfect place to train freestyle tricks and just 200 m the conditions shift to sideshore with more chop , offering ideal bump and jump conditions. Waves are breaking on the reef about 400m from the shore and there everything you want to imagine from entry to expert level. Whether you are a windsurfer or kitesurfer, I guarantee you will absolutely love this place.""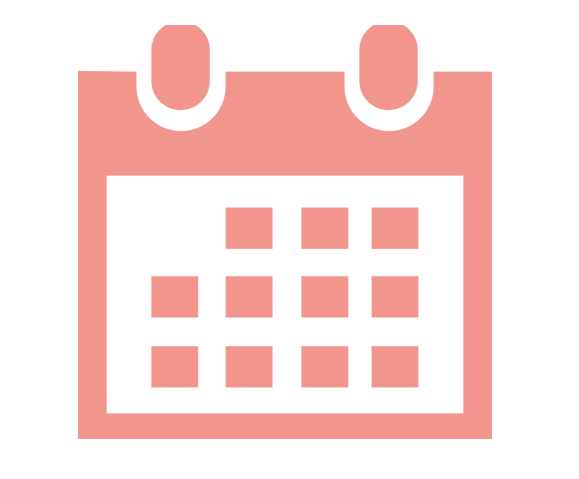 BEST PERIODS
June, July, August, September, October, November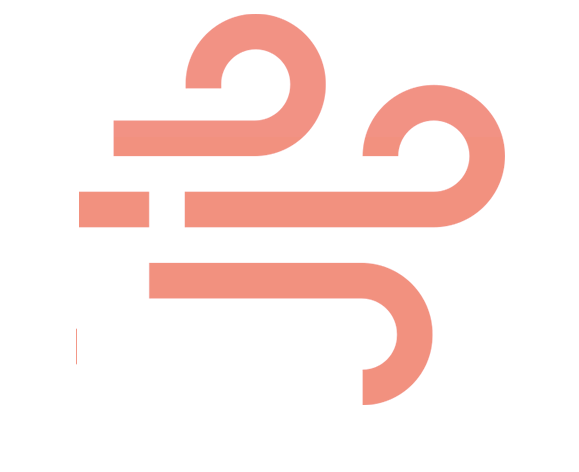 WIND
The wind usually blows from east or southeast (sideshore from the left) and reaches a strength of 3-5 beaufort on average during summer in the southern hemisphere and about 4-6 beaufort during winter. In winter (April to October), the trade wind shows its best side. Between December and April there can be heavy rainfall.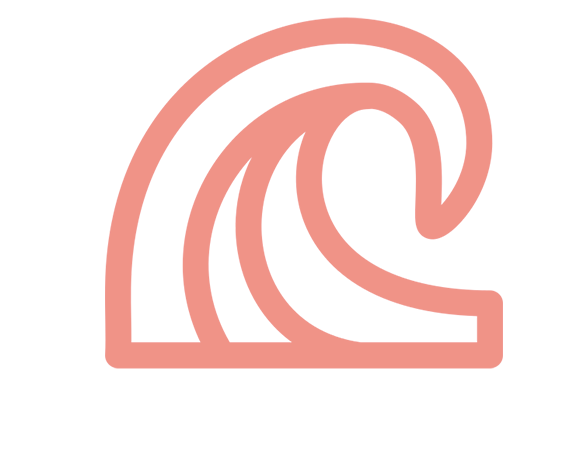 WAVES
We are surrounded by 3 surfing spots with different conditions for any level of surfing:
"SMALL REEF" - the Beginner spot, only 400 meters from the beach. Safety is covered by our rescue boat
ONE-EYE - THE WORLD FAMOUS ONE
One Eye is a really fast and tubby left, reserved exclusively to experts. Great place for our guests to take pictures of the pros facing the walls of water of One eye! We don't offer rental to One-Eye!
MANAWA - About 2 km out in front of the RIU Hotel Resort, Manawa is another spot for more advanced and experts surfers. A very nice left breaking on a coral reef, but not as fast and tubby as One-eye.
DISCOVER the best spots in MAURITIUS
The kitesurfing and windsurfing area Le Morne is one of the best and most versatile, if not the most versatile area of the world. Here you will find on smallest space all possible kitesurf and windsurf conditions: from the shallow water lagoon, to the Small Reef along the Platin Rouge until after Manawa and Chameau, or the famous wave spot "One-Eye" provides the location in the southwest of Mauritius a perfect Spot with perfect conditions for all skilllevels
The ION CLUB JW Mariott and ION CLUB Dinarobin boat will take you where the conditions are the best for you that day, and where there are no others, or only a few people around. These private half day sessions ensure a luxury learning experience. In waist deep water you will be taught with radio communication, your private instructor and skipper are commited to your progress, enjoyment and saftey. 
Almost around the entire north-east of Mauritius runs a reefbelt, which is up to almost 2.5 kilometers off the coast. This creates a vast lagoon that is indeed not shallow, but it creates a huge and safe flat water play area. In addition the constant wind is blowing at an ideal angle almost always side shore from the left to the coast. Since the beach sections are rather small and rarely in the north of the island, we train the Kitesurfers from either the 300-meter-wide, mostly knee-deep and sandy bay of Anse la Raie or from a boat in the lagoon.
From the airport
From the airport you take the coastal road westwards towards Souillac and Chemin Grenier. The drive goes along the southcoast through Souillac, bel Ombre and Baie du Cap towards le Morne. After the village of Le Morne and after passing the mountain of Le Morne you turn left. You pass the hotels Paradise, Dinarobin and The JW Mariott. If you want to go to ION CLUB Prestige you have to go to the JW Mariott or Dinarobin.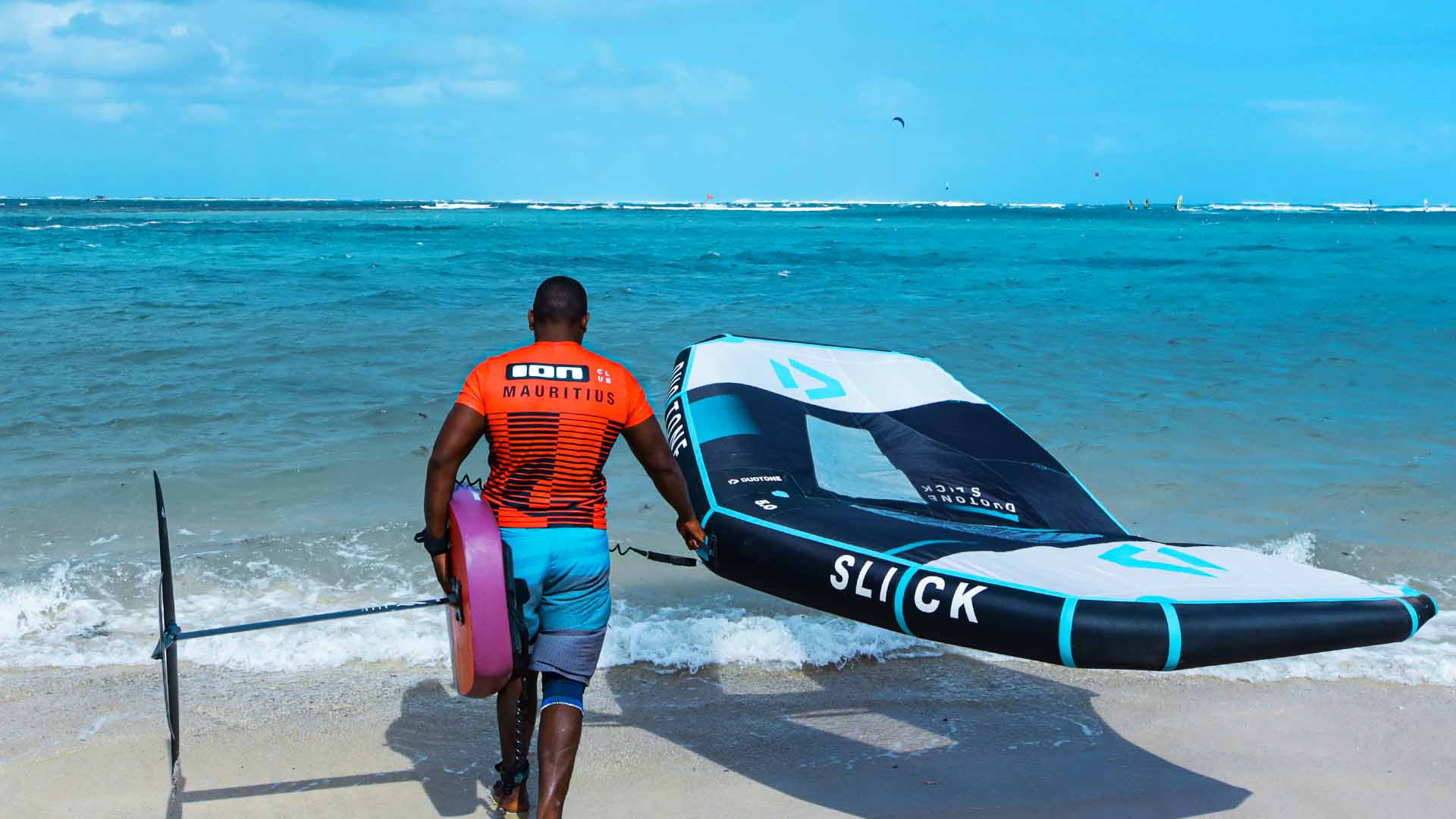 WHAT TO DO AROUND MAURITIUS ?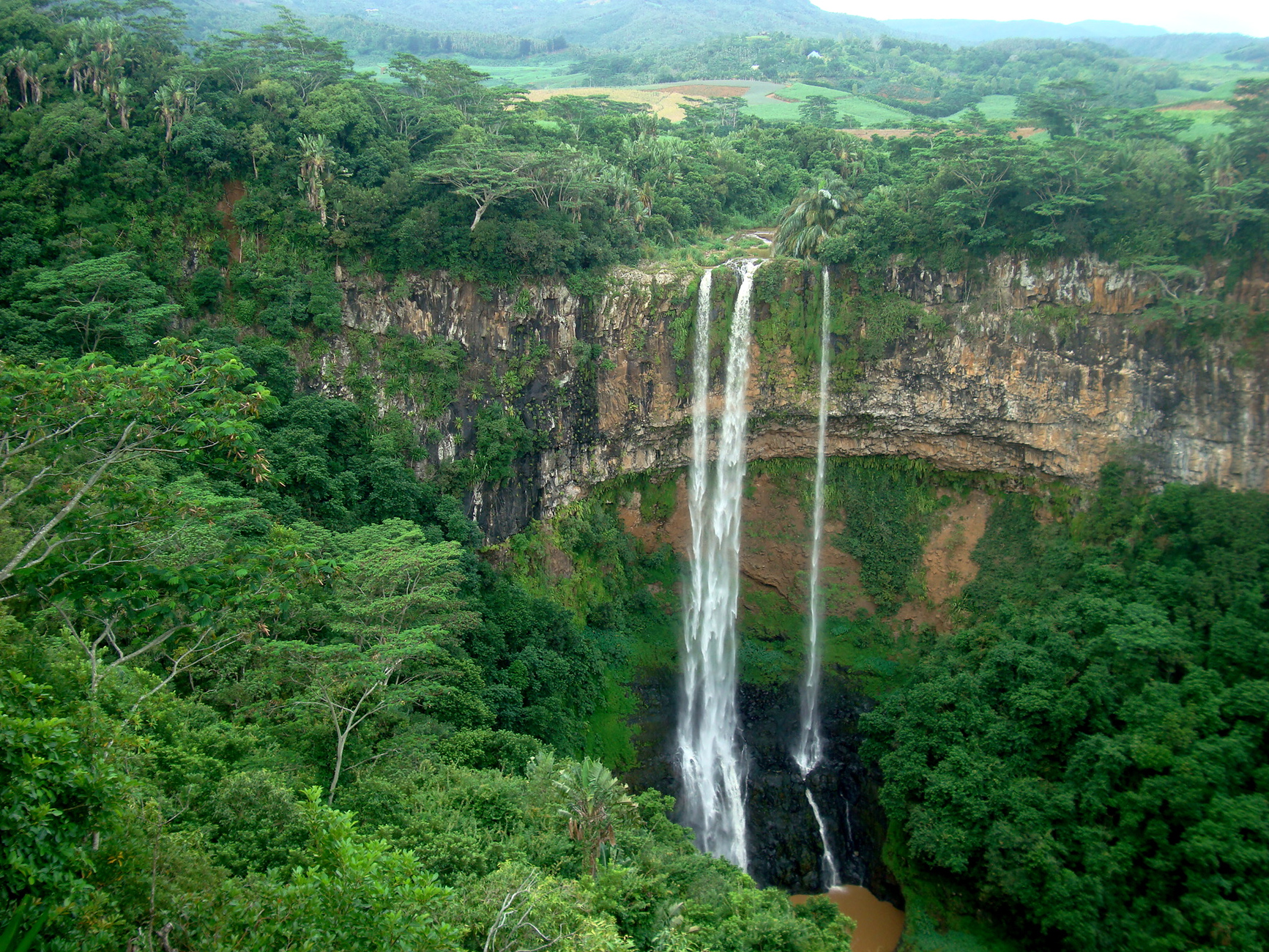 The Black River Gorges national park offers a wide choice of guided walks that are suitable for all levels of fitness and experience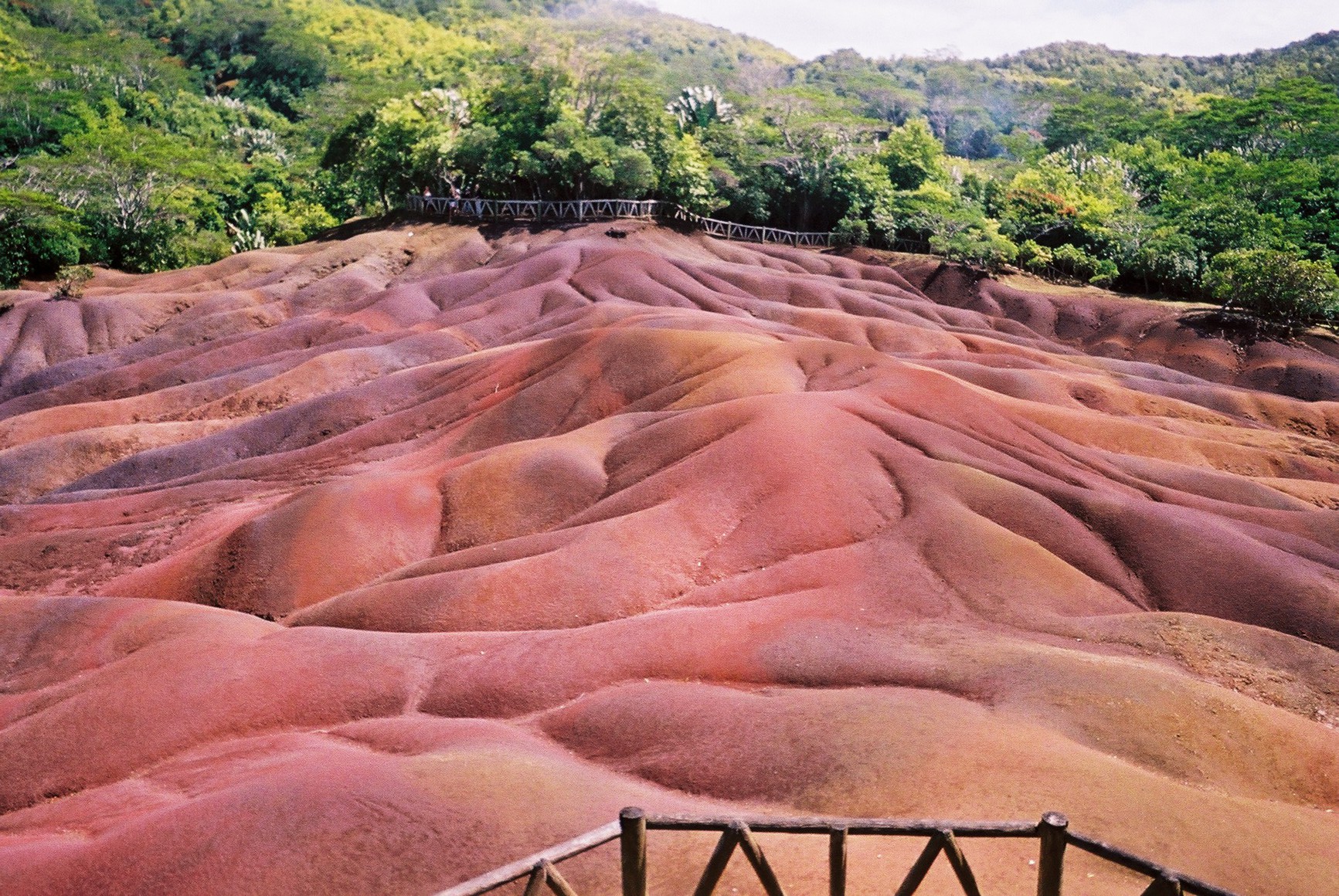 The Seven Coloured Earths are a geological formation and prominent tourist attraction found in the Chamarel plain of the Rivière Noire District in south-western Mauritius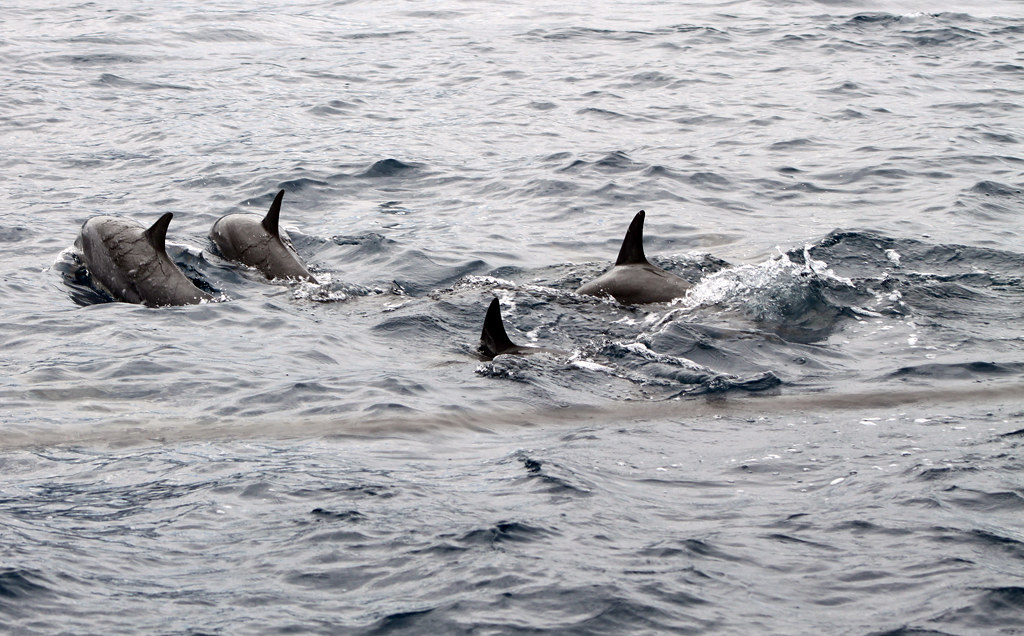 Dolphin Swimming/Watching
Have a unique experience of swimming activity with dolphins in their natural surroundings!
A story of pioneer since 1985
The story of the ION CLUB tells of people who have turned their passion for windsurfing and kitesurfing into a profession. Since its founding in 1985, customer orientation, team spirit, innovation and professionalism have been the top priorities of our corporate philosophy.
The ION CLUB / Club Mistral has gained a lot of experience in the 38 years of its existence and has developed more and more into a company that focuses on communicating with guests and fulfilling their needs and wishes.
With 17 water sports schools worldwide, we are one of the leading companies in this field. ION CLUB has a network of international partners in different countries. We strive to be international and multicultural and express this through the selection of our employees, who currently come from 24 different countries.
Frequently asked questions 

?
Do I need a wetsuit?
You can ride with shorts and Lycra from November till April for the rest of the year we suggest a Shorty
What are the most common used kite sizes?
How strong is the Wind?
The wind blows an average between 15 to 25 knots
Why does Windguru show less wind strength in the forecast than its in reality?
If wind direction shows South east on Windguru you can add 8-10 knots on the forecast but this rule only works if cloud coverage isn't to high.
What's the best wind and swell direction?
The ideal swell and wind direction is SOUTH EAST. With waves from South West conditions can get really rough and channel mostly closing with very strong currents.

Which wind direction works best in Le Morne?
The ideal is South east. Conditions also work with south wind, but wave spots are then less accessible, with east wind conditions tend to get very gusty.
What is the opening hours of the club?
We open at 9 am and close at 5 pm. the sailing time stops at 4:30, which is strict in the winter months (march- nov:) because it gets dark very quickly and by law we are obliged to close minimum 1.5 hours before sunset. In the summer months we keep the closing time more flexible depending on conditions.
Do I have to stop sailing on low tide?
There are a couple of days in the month with very low tides especially around full and new moon. On these days we have to restrict the sailing times. Sometimes we can start sailing only 2 hours after low tide. We will inform you accordingly on site.
Where can I find the tide chart for Mauritius?
Please go to metservice.intnet.mu
What's the best weather forecast?
We suggest to use Windguru and windy.com
What about no wind days when I have already prepayed a rental voucher?
During no wind days you are able to use Stand up Paddle boards or join a surfing supervision. Lessons however remain payable.

Do you offer windsurfing storage?
Unfortunately due to lack of space we don't offer storage for windsurfing
What is the closest hotel ?
If you stay in RIU Hotel you will be directly on the spot
Can I transfer my rental voucher to lesson voucher?
Depending on the occupancy we are flexible to change the voucher, but be aware that waiting times might occur as we give priority to the prebooked lessons.
What is the advantage of a prebooking?
Better rate and priority on schedule
Do you sell drinks / snacks?
Unfortunately not. you will be able to find mobile trucks selling sandwiches, fried noodles, fried rice, fruits and drinks. They have no fix times and sometimes don't show up. To avoid this and long waiting times we suggest you bring along your snacks and drinks.
Can my partner stay at the club while I windsurf or kitesurf?
Of course, we welcome all family members to hang out around the club. We provide a very nice chill out area at the Kitesurfing club.
Can I buy a day pass of the hotel?
Guests with services at the ION CLUB have the advantage to get a reduction of 50% for a day pass at RIU Hotel, which includes unlimited food and drinks for a day, kids free of charge and Miniclub for kids as from age of 4 years.
What's the minimum age for a kid to learn to kitesurf?
We recommend 10 years but depending on the size and weight. Windsurfing is possible much younger as from 6 years.
Where is the nearest hospital?
The nearest public hospital is in Black River (20 min drive). It is a very small facility. We recommend to go to the private clinic in Flic en Flac/ Private Clinc Darné in Floréal or Welkin Private Hospital in Moka. They are all between 45 mns to 1 hr drive away.
Where is the nearest Supermarket?
La Gaulette - 10 min drive from Le Morne