OCE

AN VAGABOND

– Dakhla Lassarga, Maroc
*price per night and per person, low season
ION CLUB & OCE

AN VAGABOND
An ecolodge created for our nature and watersports lovers: Kitesurfing, windsurfing, wingfoil, SUP and surfing at the Ocean Vagabond Dakhla Lassarga.
Océan Vagabond and the ION CLUB center were conceived and created hand in hand. The designers of the lodge merged their know-how and passion to create a thing of beauty and ease. On the one hand professionals of accommodation layouts with tried and tested kitecamp and surfcamp concepts, and on the other hand the ION CLUB team with 38 years of experience. A dream team!
You sleep at the spot, and you have everything you may need on-hand. Once you have set foot in the Océan Vagabond of Dakhla Lassarga in Morocco, you can simply allow yourself to be carried away by the rhythm of the ocean, and your passion for board sports.
THE SPIRIT OF NATURE
The ecolodge was built following a dream: A dream to settle as close as possible to the famous spot of Lassarga. In the heart of the wilderness, L'Océan Vagabond was born around strong values for the environment with 100% solar energy, dry toilets, filtration of grey water for plants, and local organic farming. The relaxed vibe and the natural atmosphere reigns supreme, and that's what we particularly like about this spot … the peace, the space, the nature and the eco-values.
BOOK YOUR FULL BOARD STAY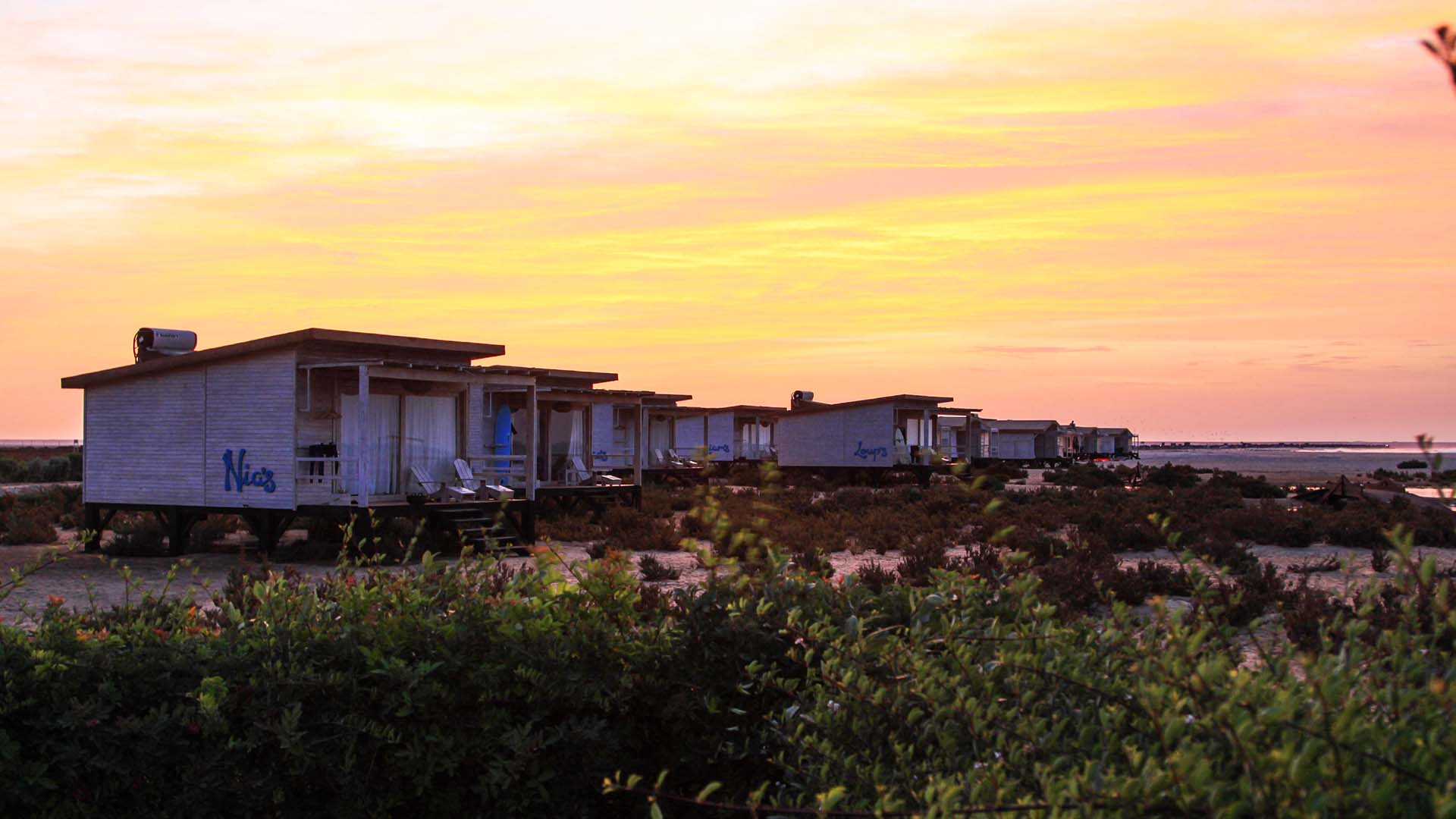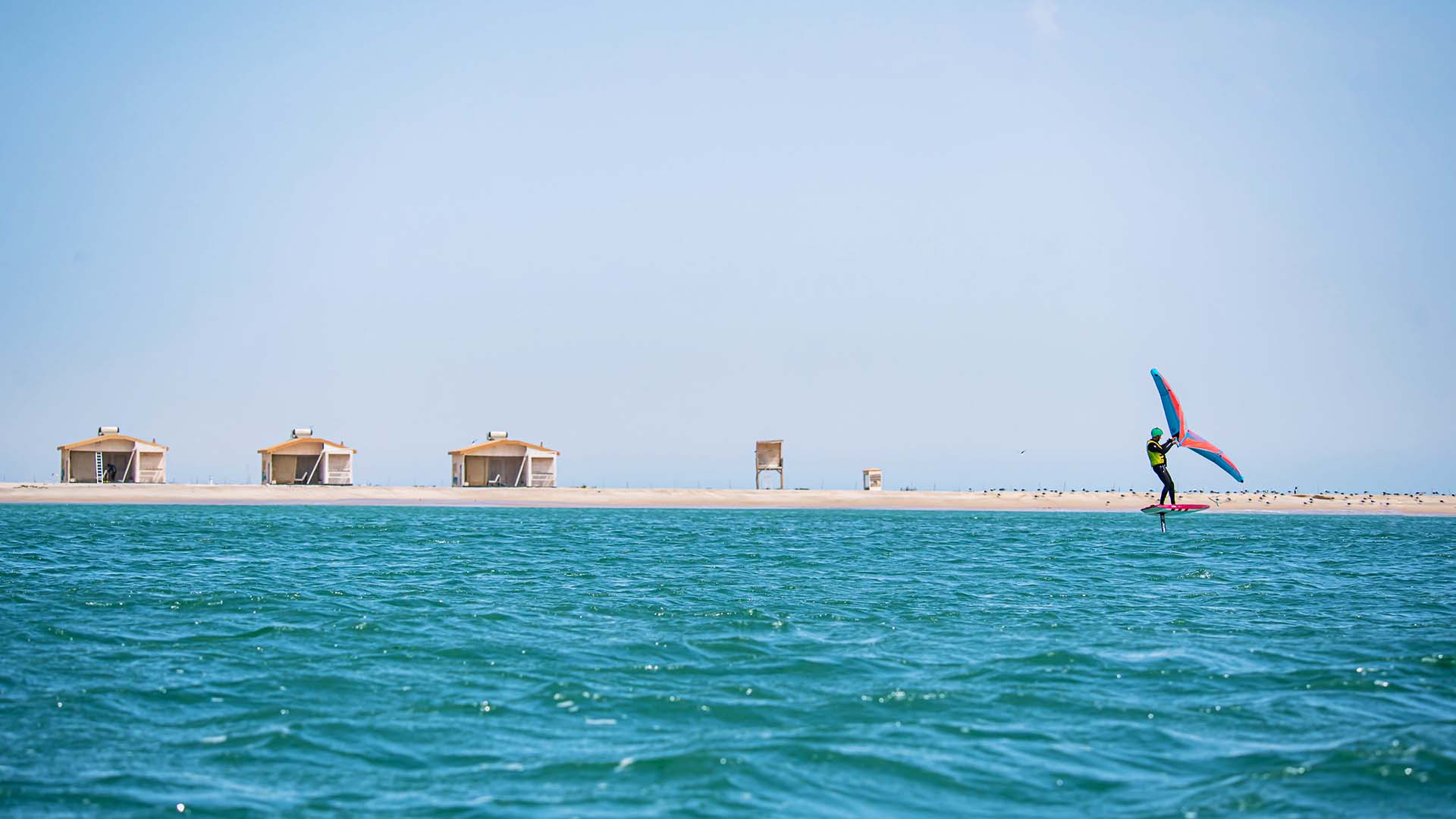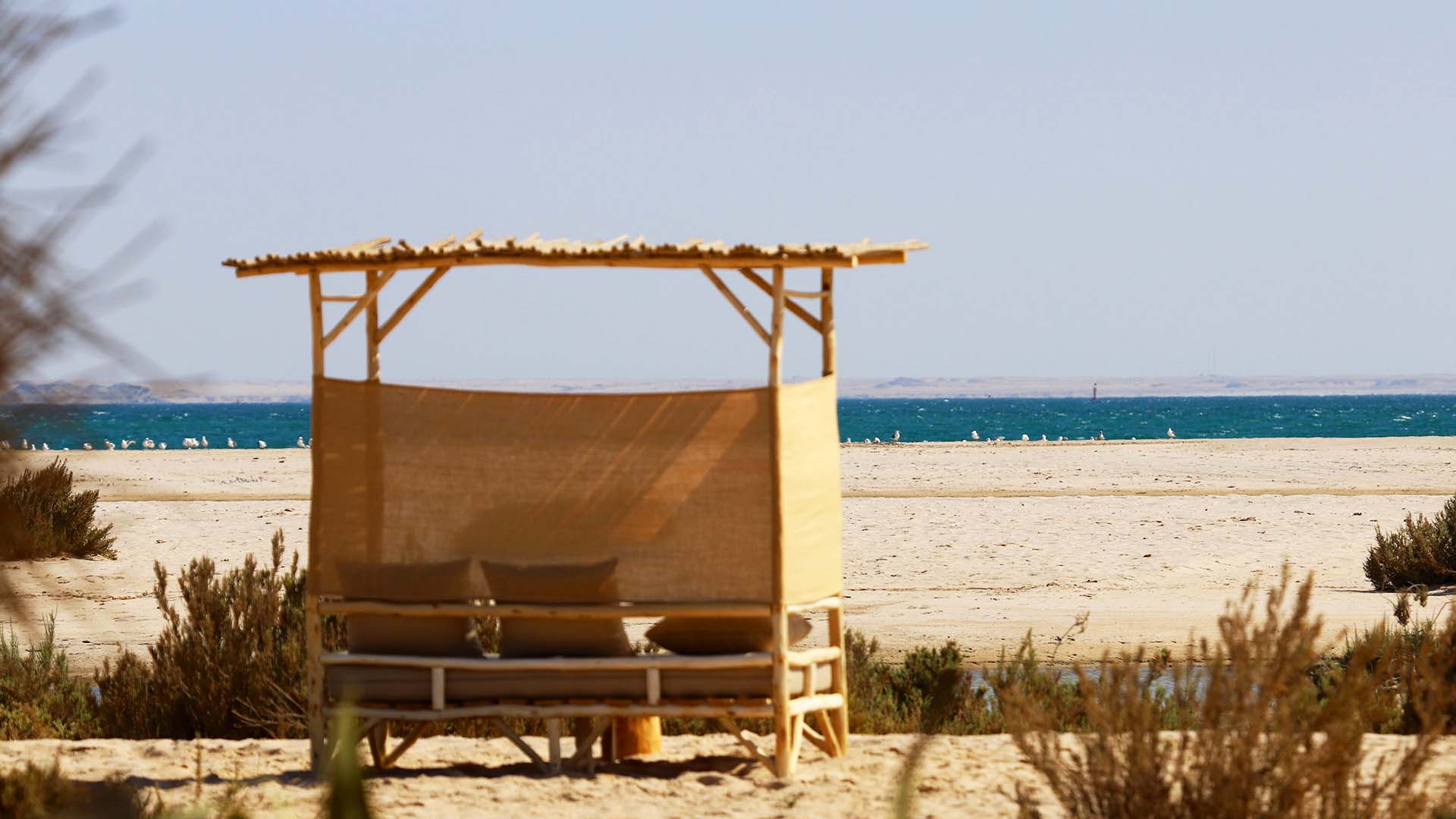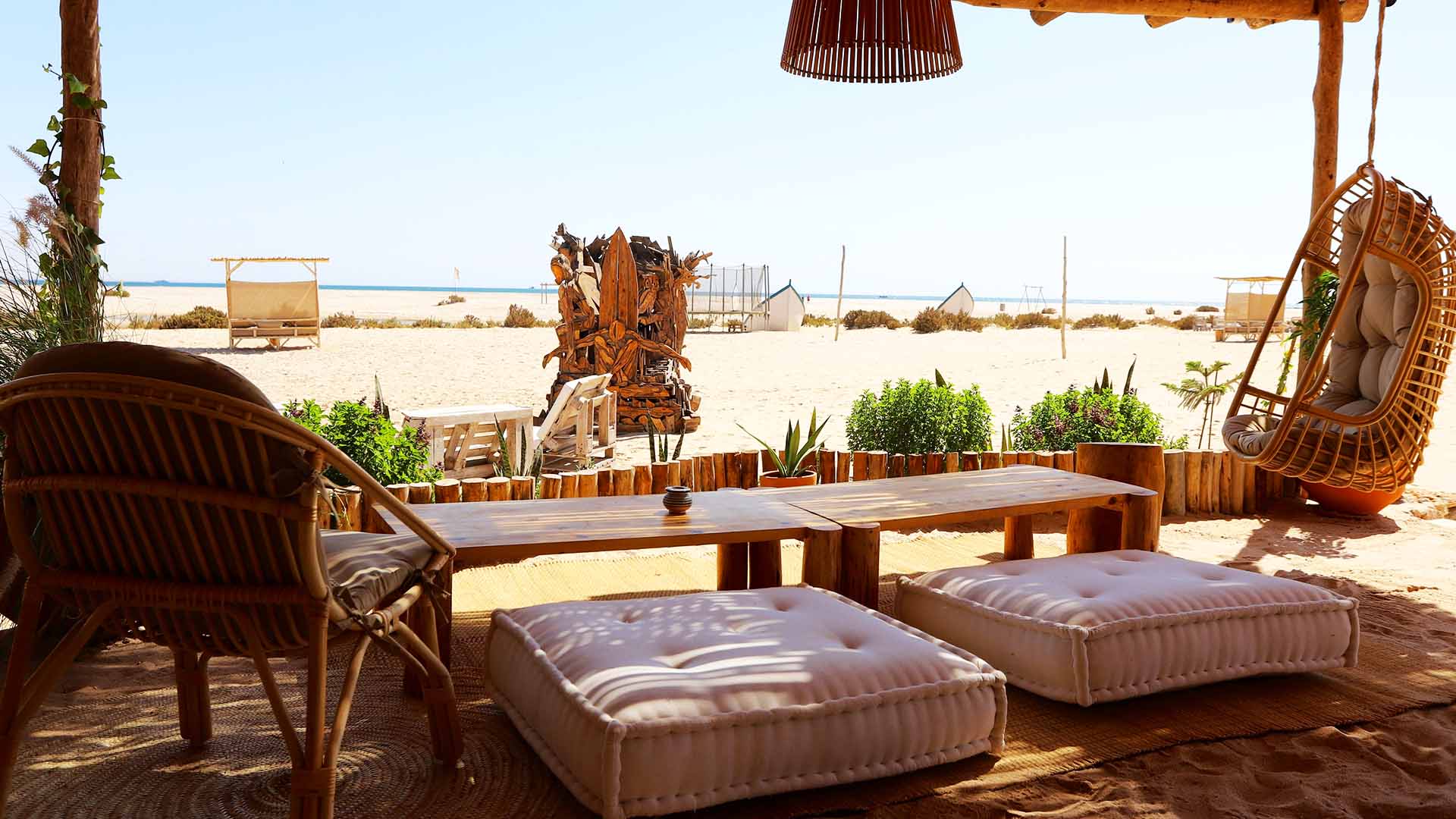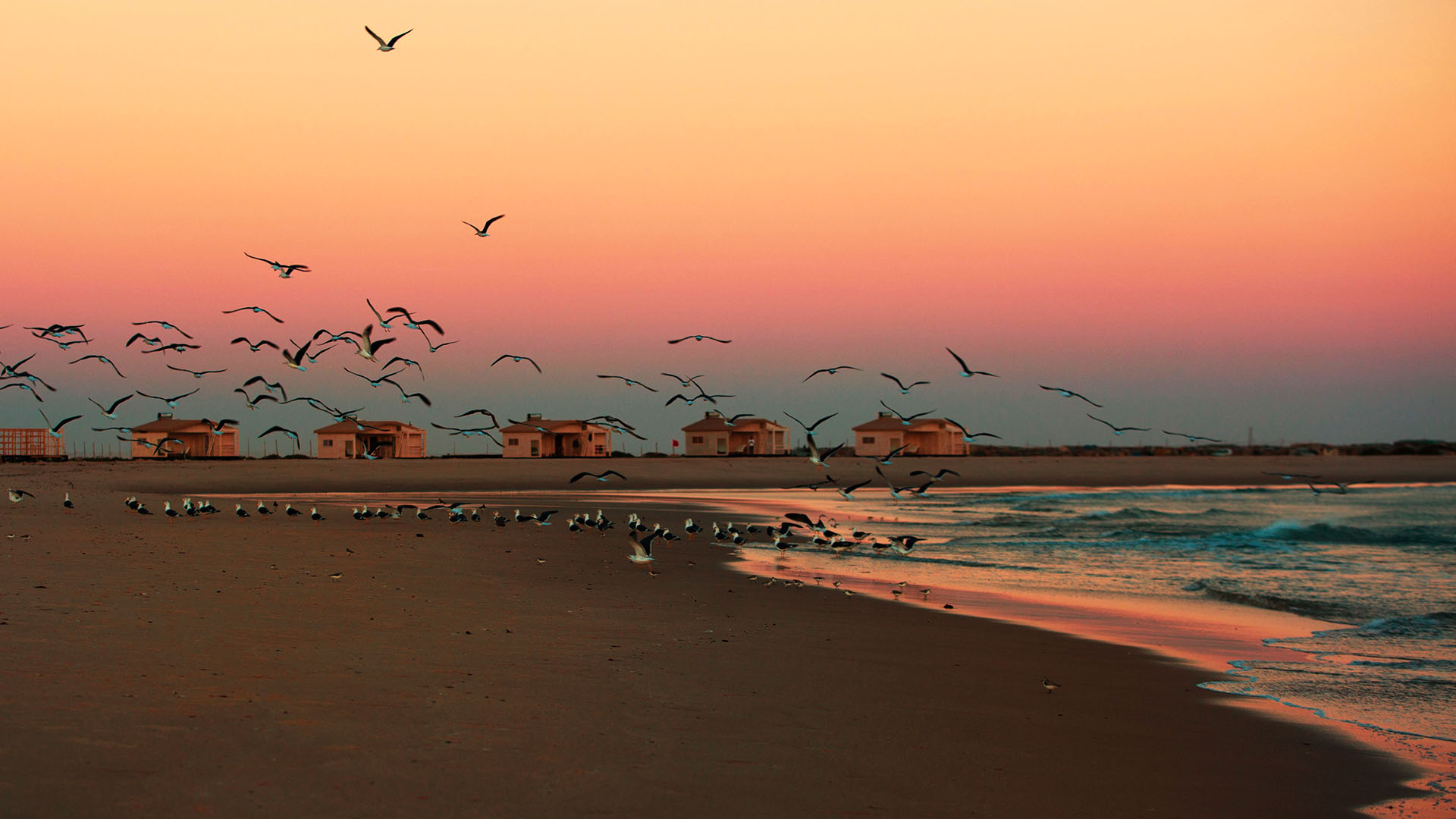 YOUR ECOLODGE
The Ocean Vagabond ecolodge in Lassarga is built around 20 wooden bungalows with sea views and 8 tents;
The rooms are equipped with:
•Terrace or outdoor space
•Sea view (bungalows and some tents)
•Bathroom and dry toilets
•Small toiletry kit
RESTAURANT AND BAR – Full Board
Enjoy a variety of dishes created daily by the chef using fresh products, in the form of a buffet combining international cuisine and Moroccan specialties. Tajines of meat and fish, barbecues, salads, desserts and homemade pastries … enough to make your mouth water.
Visit the beach bar throughout the day to sip fresh fruit juices, cocktails, beers and other drinks for a little break between sessions, or an apres-surf reward!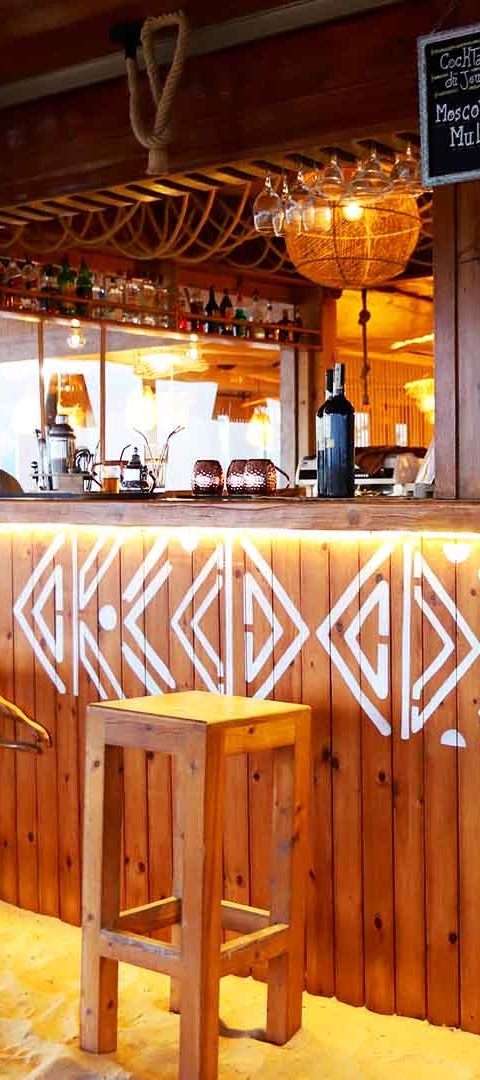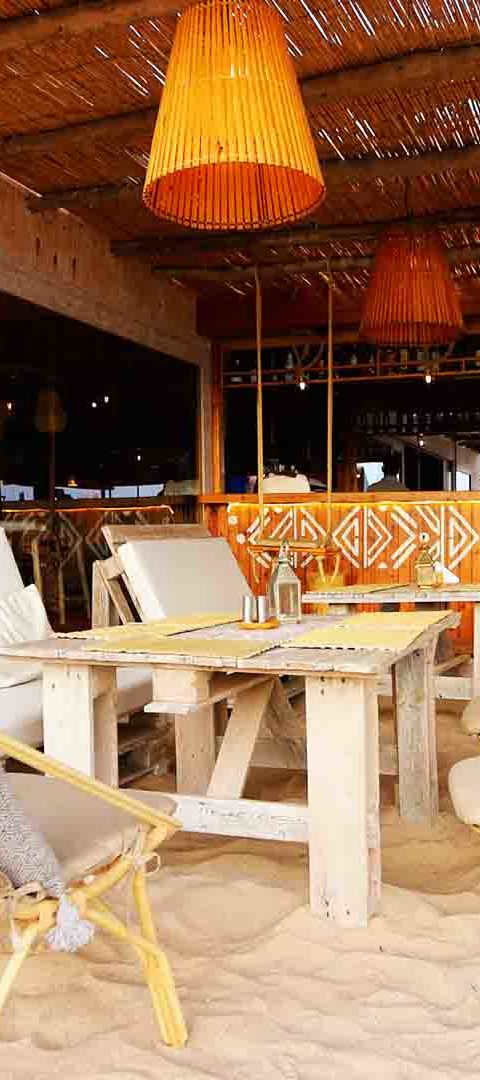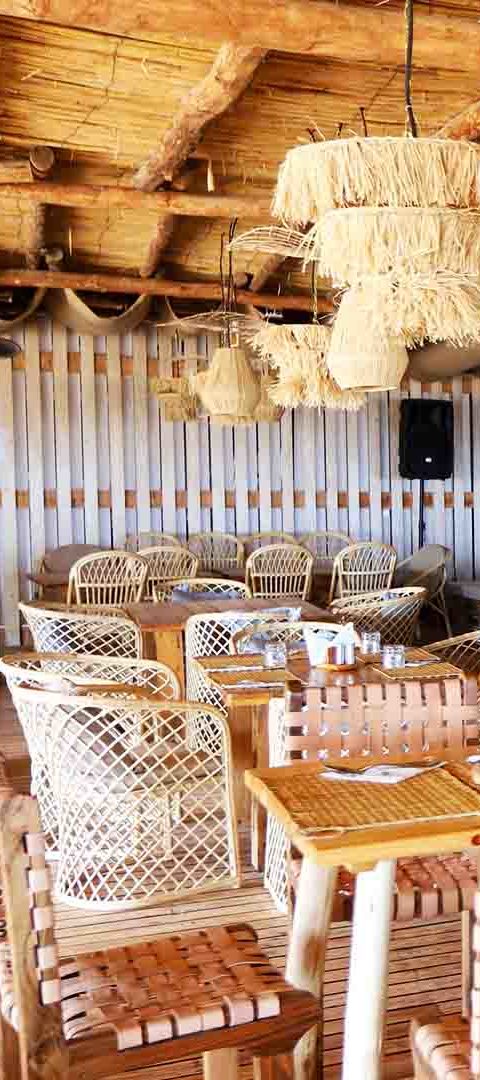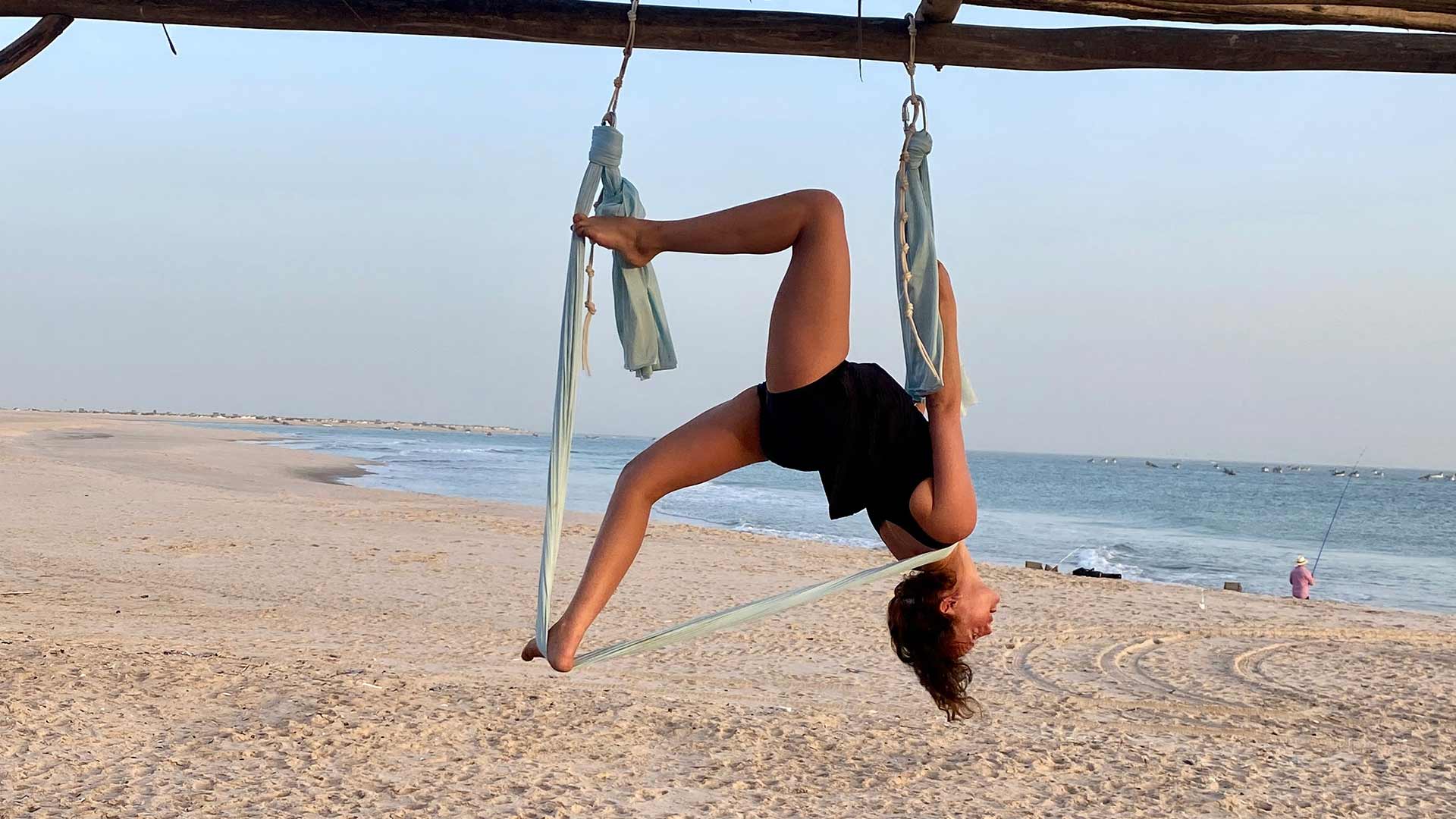 Yoga (one free session in the morning)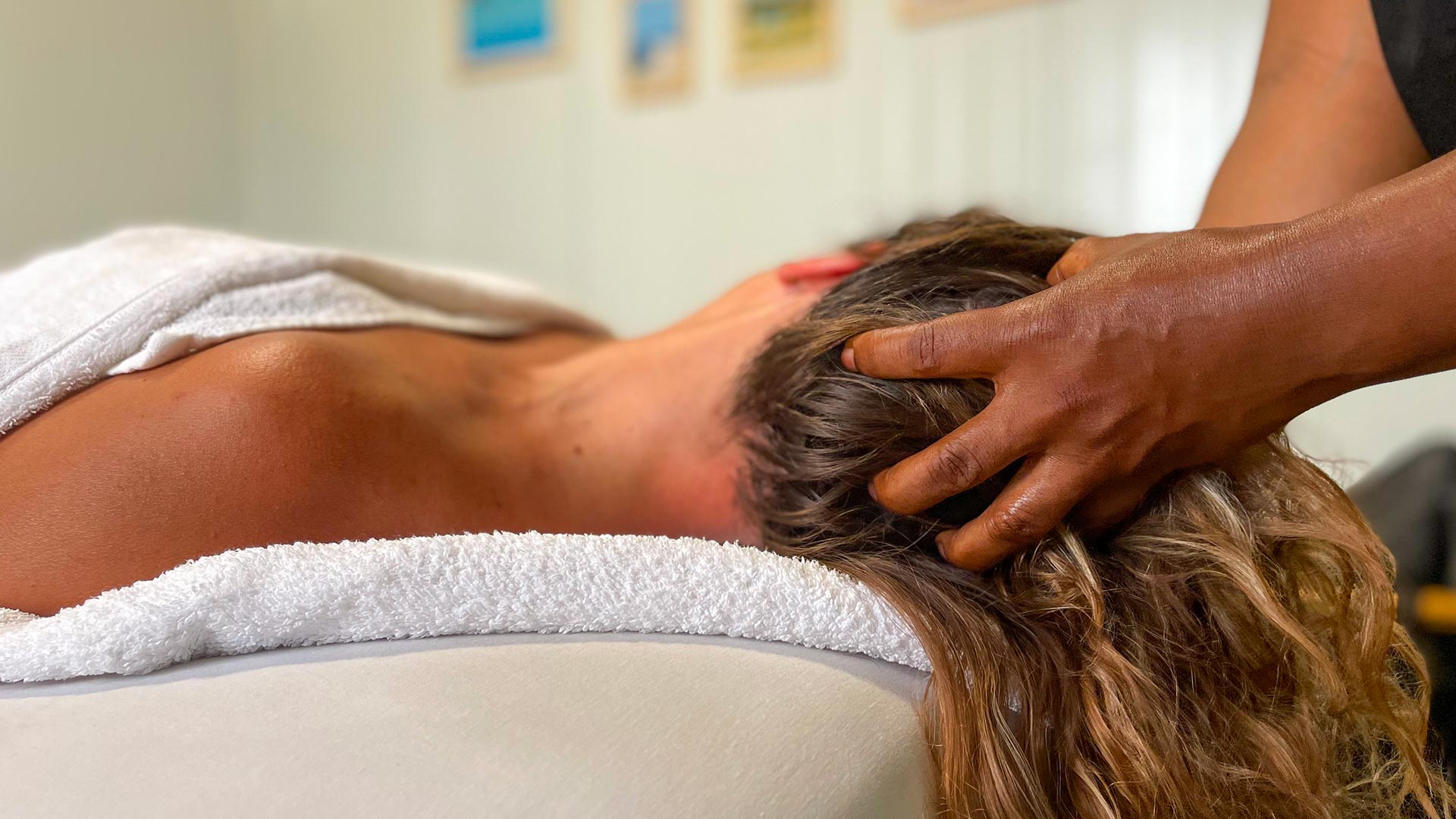 Relaxation area with massages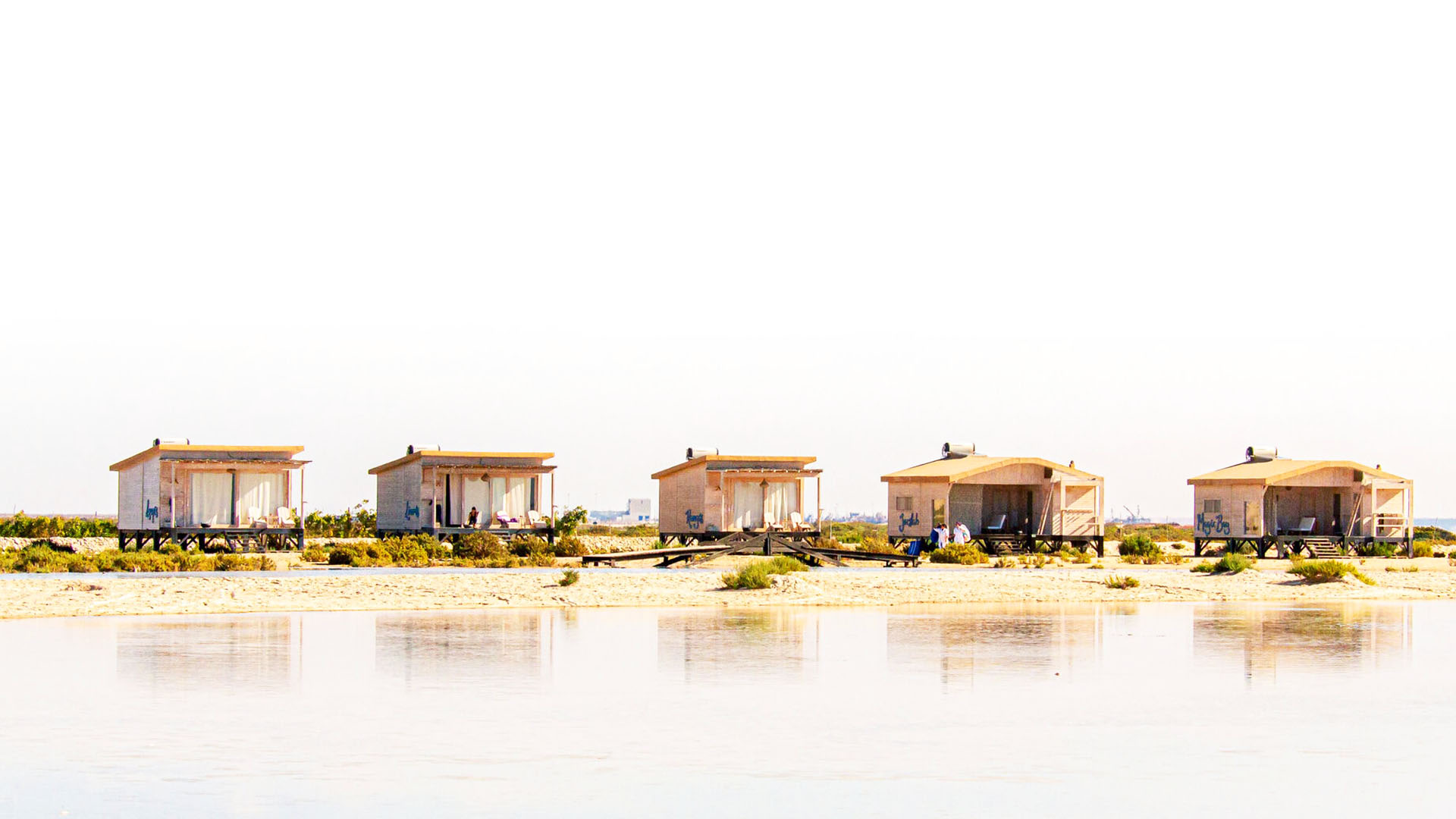 Check in 12.00 / Check out 15.00.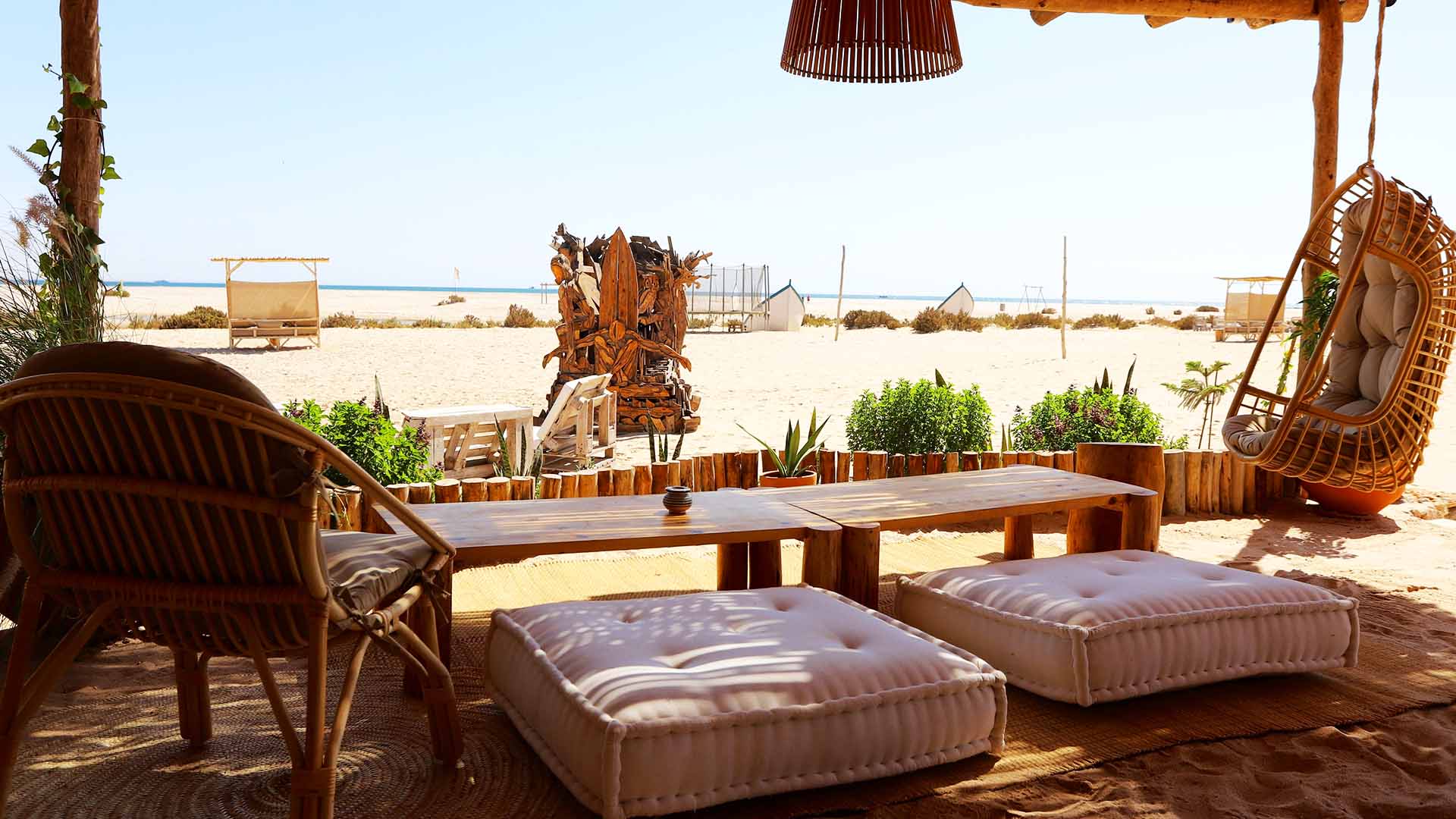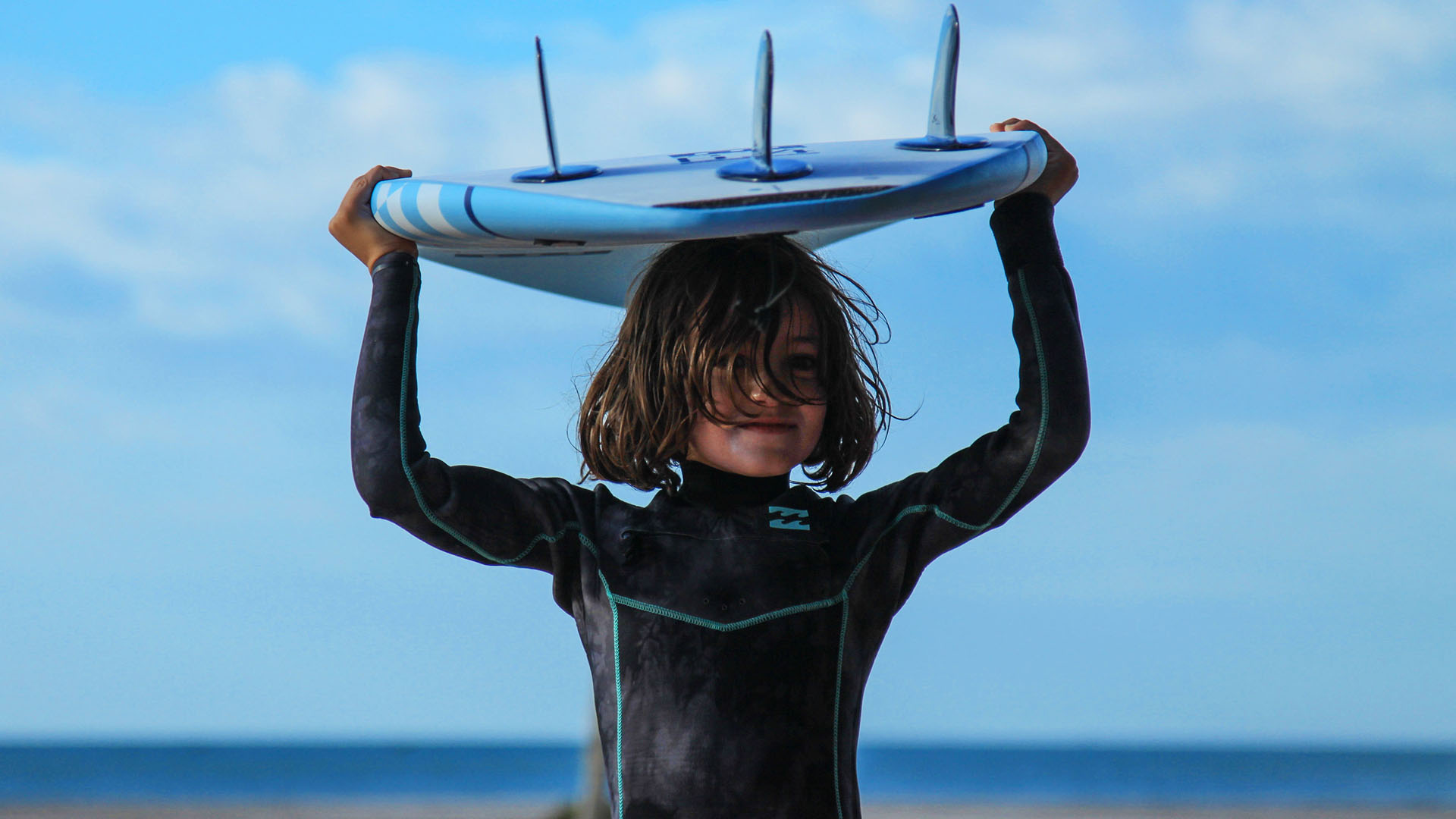 Baby sitting (30-40€ a day)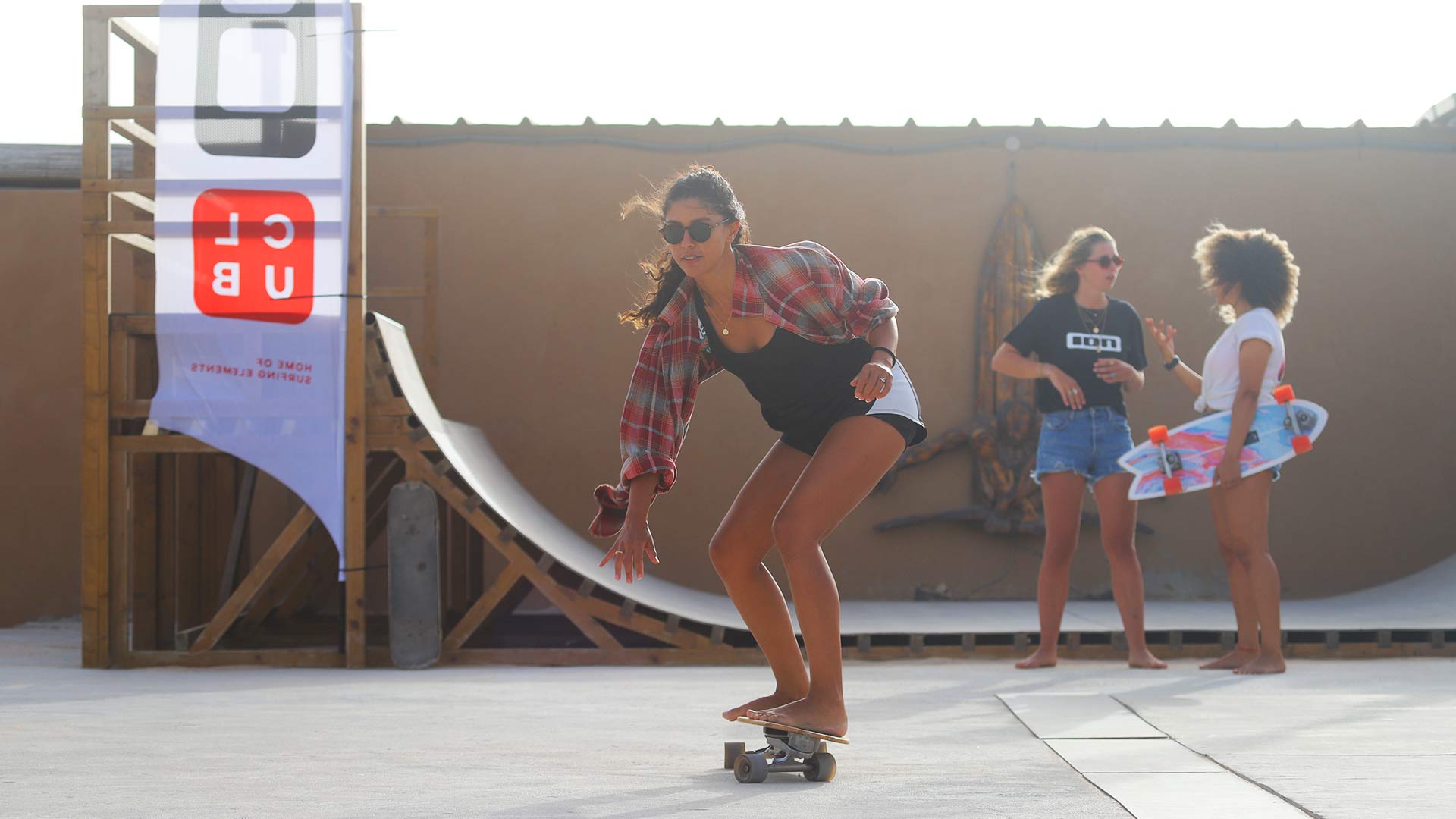 Babyfoot, Trampoline, Skate park et Beach volley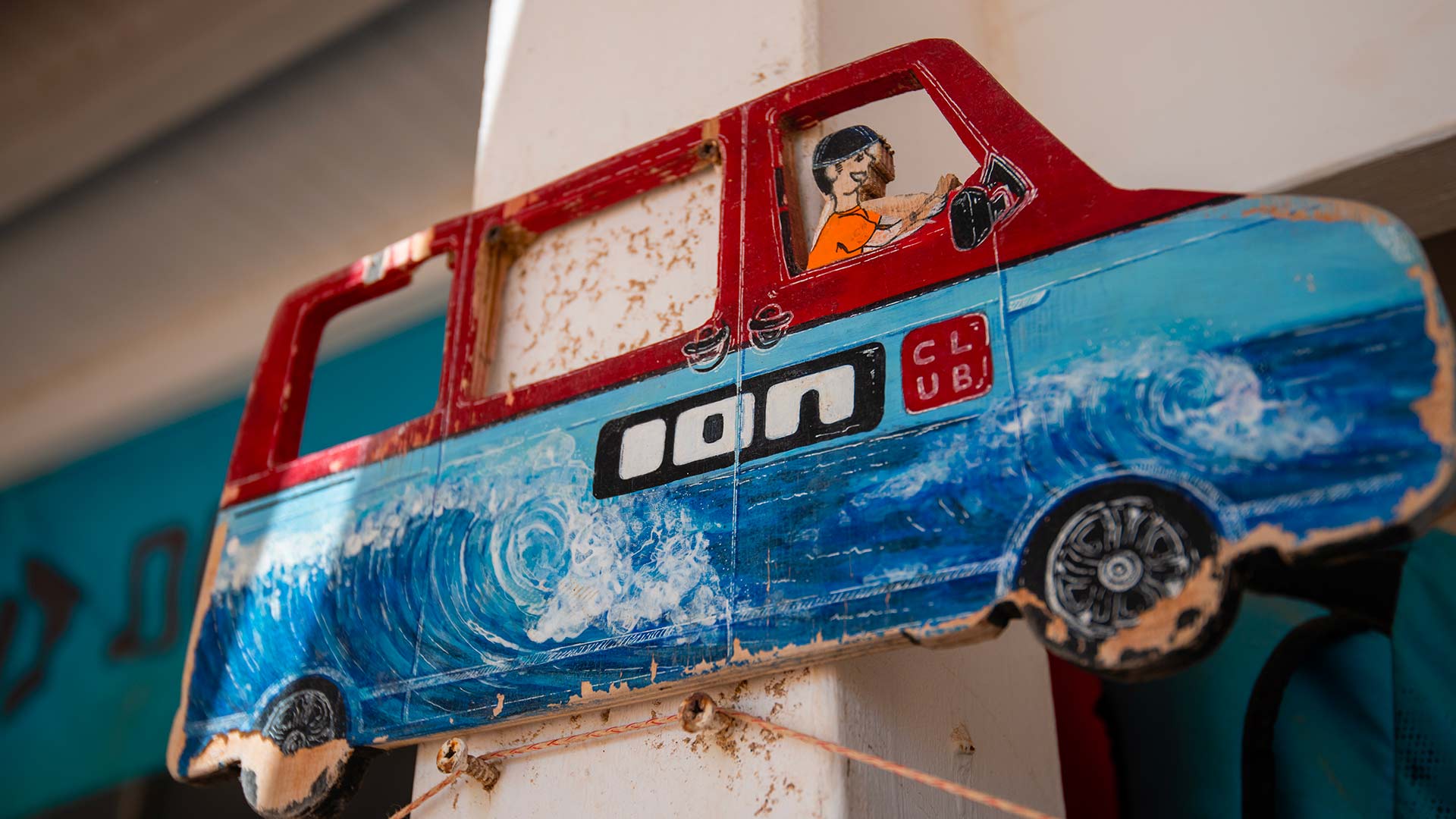 Airport transfer included (20 minutes)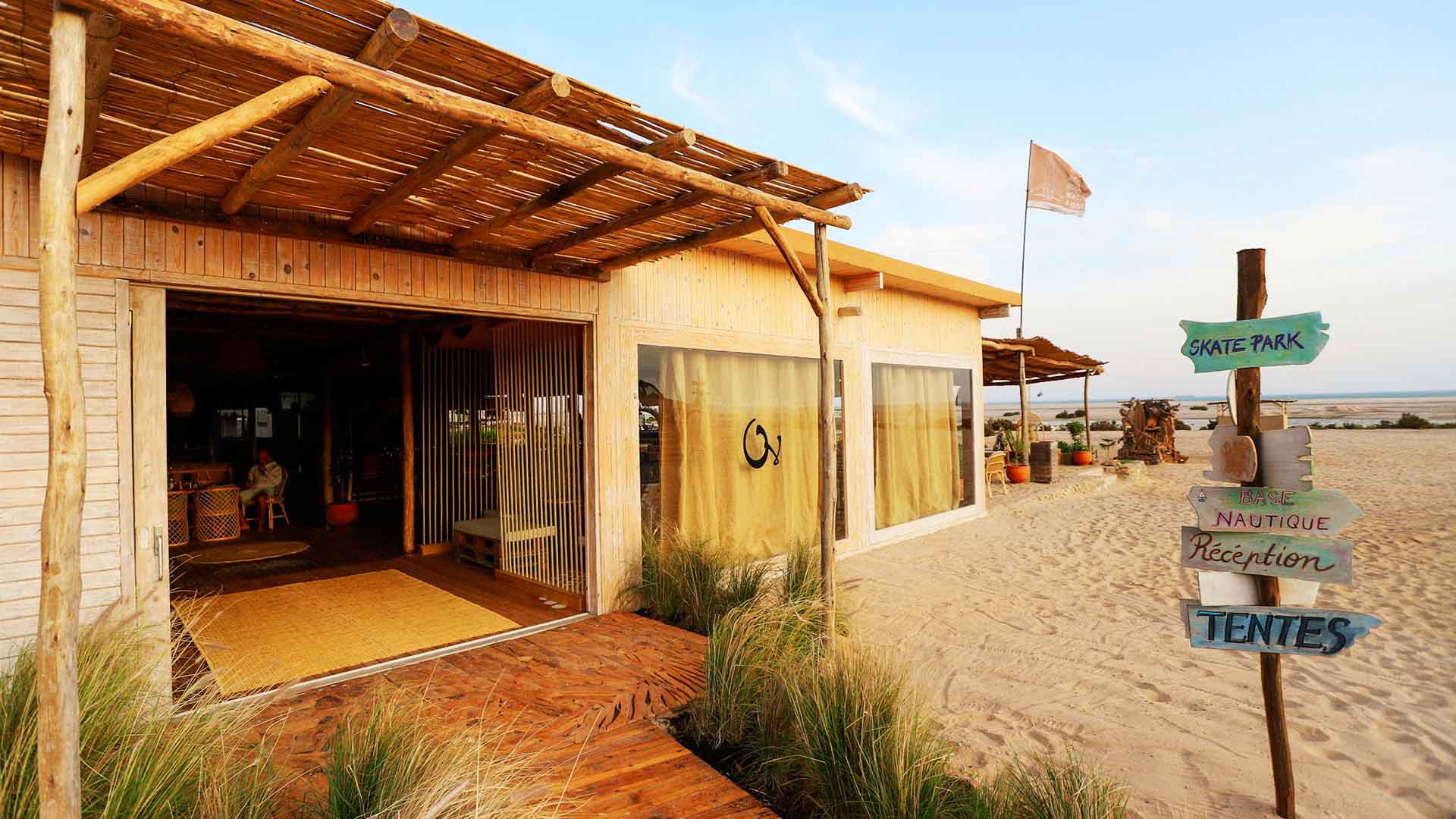 BOOK WITH ION CLUB – EXPERT BOOKINGS FOR PASSIONATE PEOPLE!
Bringing us a little closer to you.
Based in the best spots for many years, we have always worked hand in hand with our hotel partners.
What we like to do is to simply share our experience with you! Quality accommodation, remarkable service, excellent locations, and all designed for your maximum enjoyment. What better way to ensure a holiday full of incredible experiences.