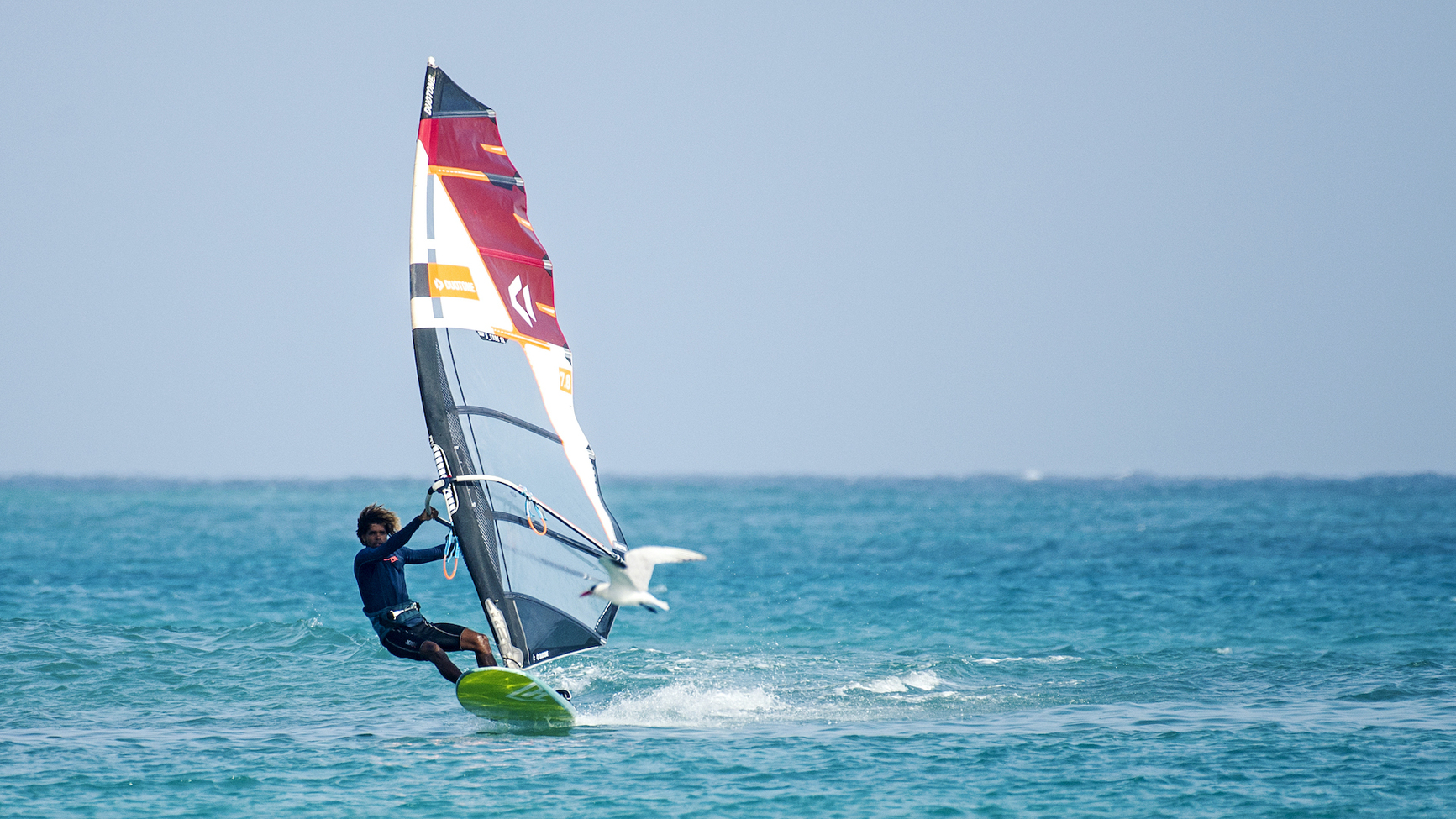 Windsurf Rental Santa Maria
Our small Windsurf Center in Santa Maria is situated right on the beach and is a great meeting point for all Watersport Activities on the island. The spot within the bay of Santa Maria itself is ideal for Beginner or Intermediate Windsurfers. 
Due to the conditions at this Center we offer a little reduced choice of rental gear, focusing mainly on larger boards above 145 liters volume. So if you´re looking to improve your windsurfing level, working on your harness technique, footstraps or waterstarts for example, Santa Maria is a great spot. 
For all the more advnaced Windsurfers amongst you, we recommend renting windsurf equipment at our second ION CLUB Center on Sal at Ponta Leme.
Windsurf Equipment Rental
Objectives
Spend as much time as possible having fun on the water
Objectives
Spend as much time as possible having fun on the water
Included/Excluded
Board
Sail
Harness
Wetsuit
Assistance from a rescue boat
Don't forget
Swimming costume/shorts
Sunscreen
Towel
Information
Requirements
All rentals must be able to swim
your safety is our responsibility
Ensuring your safety during each of your Windsurfing session at the ION CLUB Santa Maria is a top priority !
All our Windsurfing rental guest will be under the supervision of our safety team.  The watchout station at the Center in Santa Maria bay is always occupied by a lifeguard looking over the Windsurfing during daytime, and able to act immediately in case of any emergency. The safety team is ready at all times to attend rescues with the zodiac.
If you still feel a little uncomfortable riding on your own, our team offers a special supervised rental option in order to enable you to become an independet Windsurfing, avoiding any stress along the way.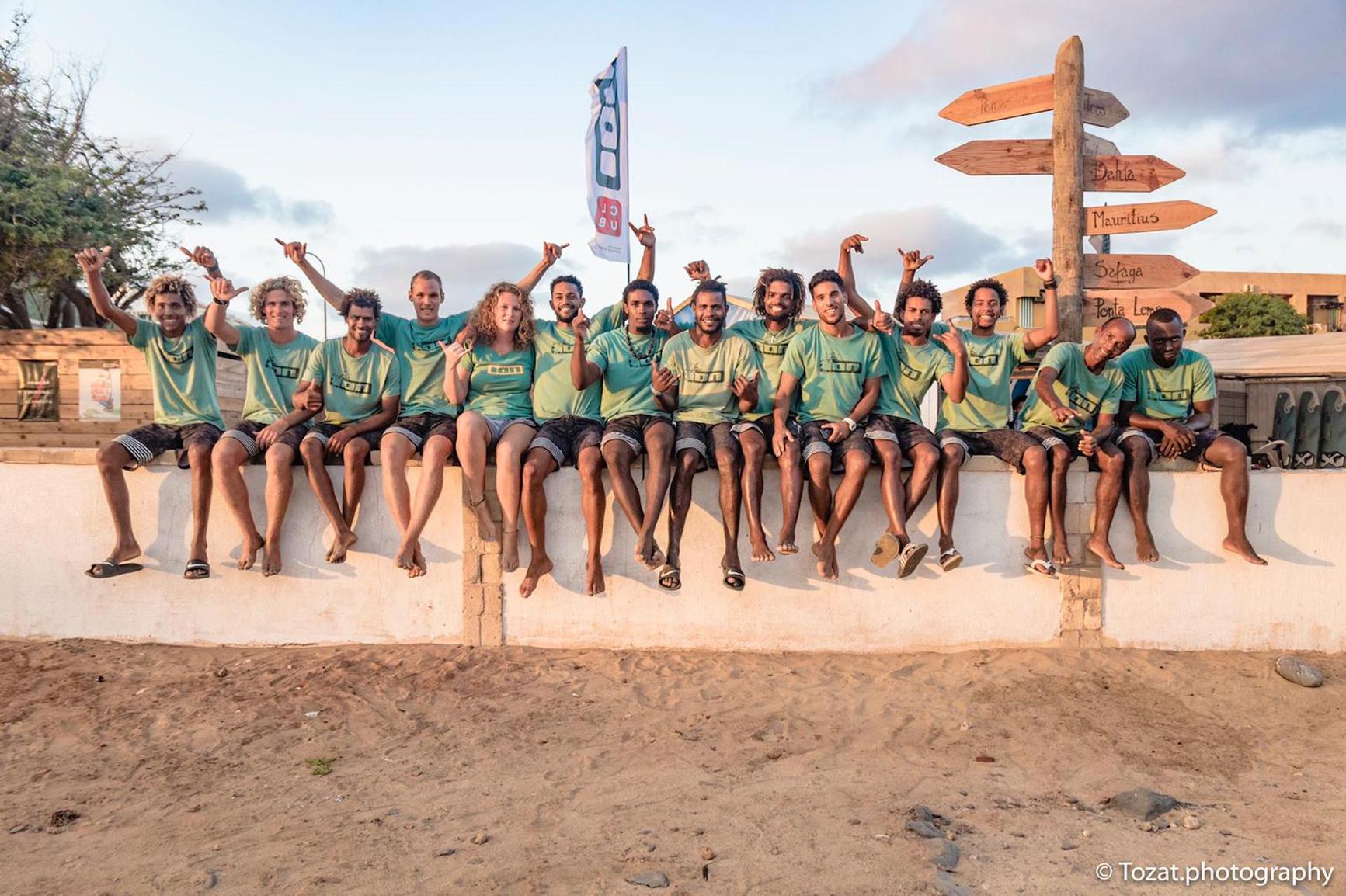 Since Windsurfing is a wind driven sport and weather conditions might change, we understand that flexibility is key when it comes to equipment choice. Therefore no matter which rental option you choose, you will always have the choice of several different boards to use here in Santa Maria.
In addition to the choice of your board category, you will also have the possibility of actually choosing one specific board during your stay with us. Your fix board, will be there for you at all times, while you still have the chance of using another board if the wind conditions are changing.
ION CLUB Sal – Santa Maria
In the middle of the Atlantic, 1500 km south of the Canary Islands and 450 km west of the coast of Senegal, is the small island group of Cape Verde. Appearing almost insignificant, but very valuable - and not only for us windsurfers and kitesurfers. The seamen used the favorable winds of the Cape Verdes to cross the Atlantic Ocean long before us. In the late eighties, Club Mistral recognized the potential and benefits of Cape Verde and decided to stay on the island.
The small ION CLUB Center in Santa Maria is centrally located on the beautiful beach of the fishing town of Santa Maria. Due to it´s location the center is a great meeting point to decide where to go and which spot to ride for the day.  All our Kitesurfing guest would meet in the morning at the center and than either get a free 5 minute shuttle to the kite beach on the windward side of the island, or kite right in front of the center. 
Windsurfers have the choice of either sailing right in front of the center, which is great for people using bigger boards above 145 liters, while all the more experienced Windsurfers use our Center in Ponta Leme.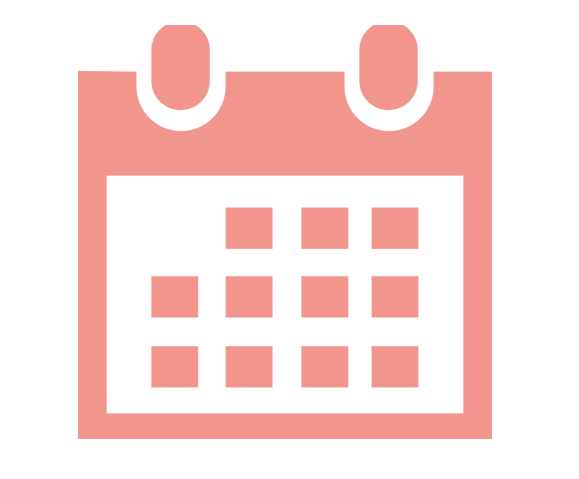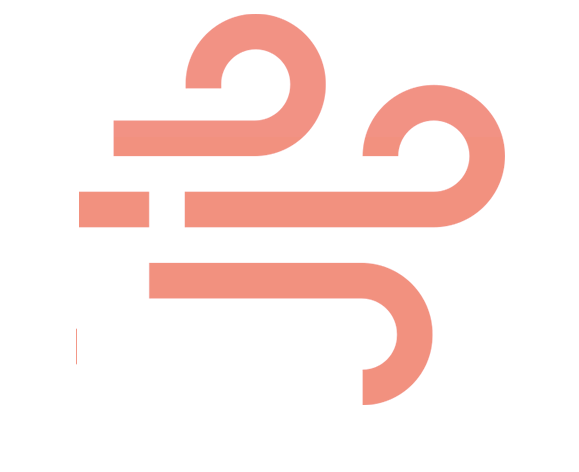 WIND
The spot in front of the ION CLUB Santa Maria is due to the conditions only for experienced Kitesurfers. Side Offshore wind from left. ION CLUB guests can ride upwind from the Santa Maria center to enjoy the perfect flat water on the inside or the waves at the point. For less experienced kitesurfer we recommend to kite at Kitebeach (few minutes by Taxi; can be arranged with us).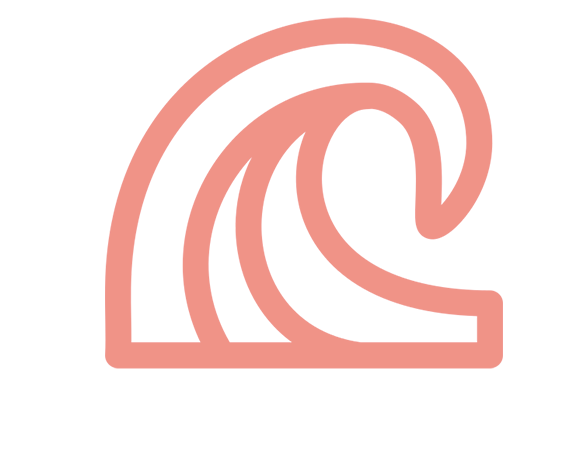 WAVES
Perfect flat water on the inside or waves at the point. Shore Break Service/rescue boat.
From Almilcar Cabral Airport to Santa Maria
It is virtually impossible to get lost on your way from Almilcar Cabral Airport to Santa Maria, where the ION CLUB Center is located; after all, there is only a single road on the island, running in a north/ south direction.
Transfer from the airport to the hotels takes about 15-25 minutes.
Taxis cost about €2/km.
A rental car is not at all necessary.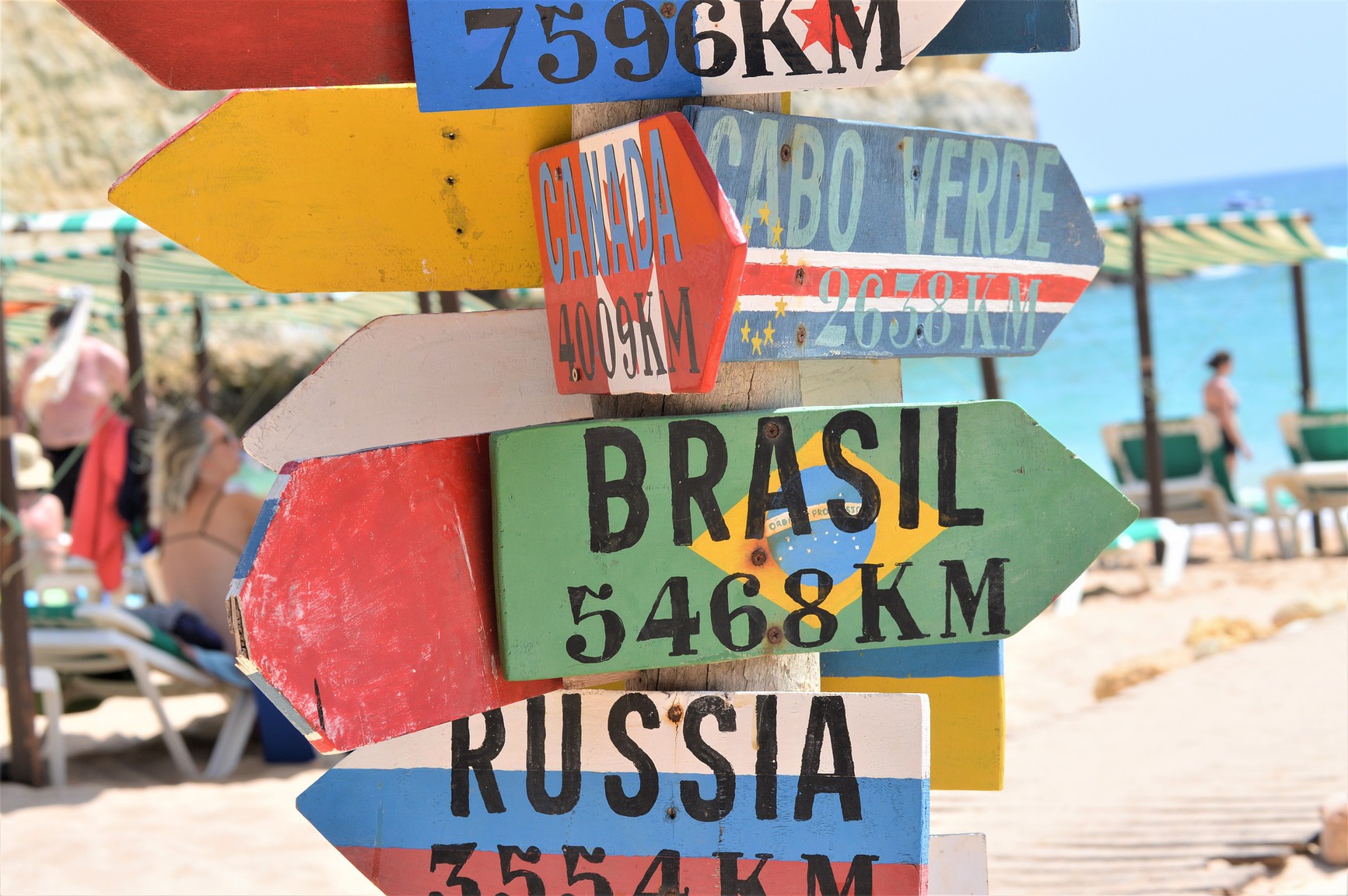 H3WQ+G5 Santa Maria, Cape Verde
A story of pioneer since 1985
The story of the ION CLUB tells of people who have turned their passion for windsurfing and kitesurfing into a profession. Since its founding in 1985, customer orientation, team spirit, innovation and professionalism have been the top priorities of our corporate philosophy.
The ION CLUB / Club Mistral has gained a lot of experience in the 30 years of its existence and has developed more and more into a company that focuses on communicating with guests and fulfilling their needs and wishes.
With 16 water sports schools worldwide, we are one of the leading companies in this field. ION CLUB has a network of international partners in different countries. We strive to be international and multicultural and express this through the selection of our employees, who currently come from 24 different countries.