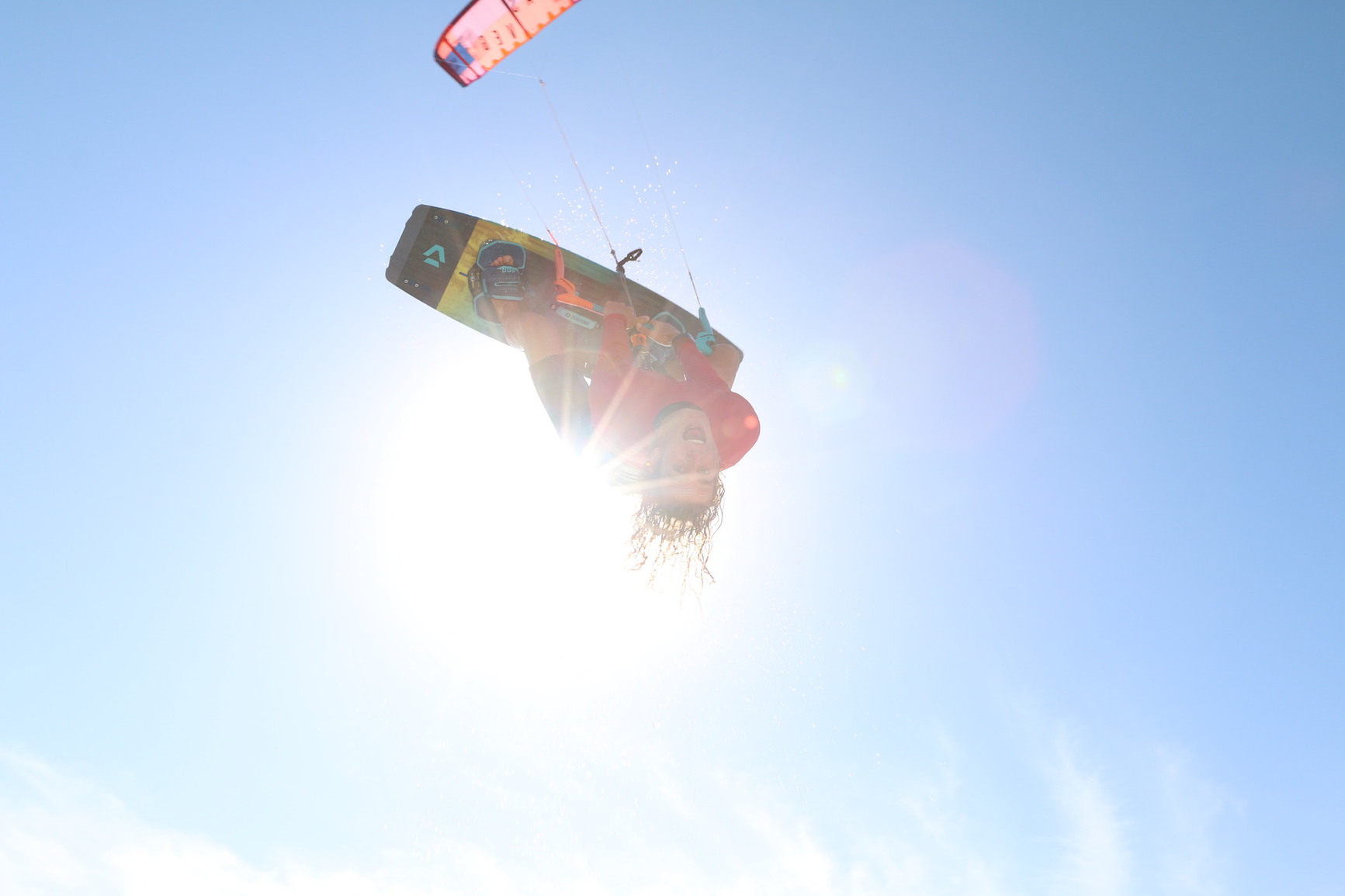 Kitesurf Rental ion club TARIFA
The kite spot in front of our ION CLUB Tarifa Center at  the famous beach of Valdevaqueros is for sure one of the most popular and well known spots for kitesurfing around the world. The spot right in front of our centre offers the safest place in Tarifa to kite with both famous wind directions- LEVANTE and PONIENTE. With LEVANTE that blows side and side off-shore through the bay, the shape of the beach offers a unique "exit" place if something goes wrong. With PONIENTE, the side onshore wind from the west, we have the perfect spot with thermal effect, when the wind forecast is showing light wind.  The variety of conditions makes Tarifa an absolute paradise for kite surfers of all levels!
Our ION CLUB Center in Tarifa is equipped with the latest and full range of DUOTONE Kiteboarding gear. Choose freely between EVO, NEO, DICE, REBEL or VEGAS, available in large quantities and all sizes. We are proud to offer you also the brand new SLS  ("Strong, Light and Superior" material) versions of NEO and EVO. Our Duotone board stocks range from various twin-tips such as Jaime, Select, Gonzales and Soleil to a variety of directional boards, such as WAM, WHIP and VOKE. As well as kites, we have brand new SLS version of Jaime, Select and from the directionals- Wam and Whip. The range of kitesurfing toys is topped up with click bars and different kite foil boards for you to play with!
Choose freely from the entire Duotone Range and change your gear as often as you wish to! Our instructors will be more than happy to help you finding the perfect setup for the day and make sure your session on the water is as great as it possibly can be!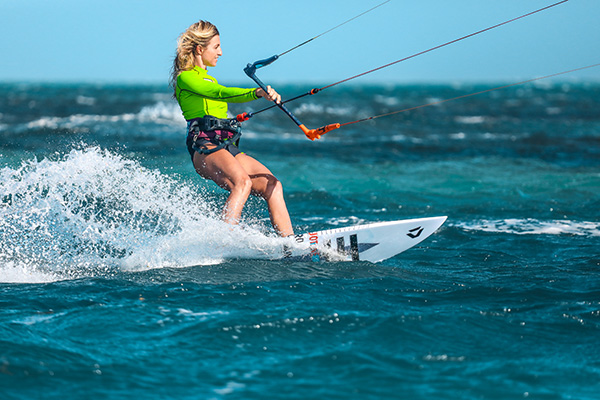 Kitesurf Equipment Rental
Objectives
Enjoy the freedom of travelling without your gear
Objectives
Enjoy the freedom of travelling without your gear
Included/Excluded
Board
Kite
Bar
Harness
Helmet
Wetsuit
Assistance from a rescue boat
Don't forget
Swimming costume/shorts
Sunscreen
Towel
Information
As one of our kite rental guests you're free to use every kiteboard and every kite DUOTONE has in the range, change your gear as often as you like and find your favorite combination each day you kite.
We have a wide selection of kites, twintips and foil boards, as well as wetsuits, harnesses and more. We change our stock regularly and we always have the latest equipment for your service. So come and ride with us, no need to carry your equipment if you can try the latest toys at our station.
Requirements
A Kitesurf license is required to rent Equipment. VDWS min. Level 5 or IKO 3K. If no License existing we need to do a Level Check up
Addons
Equipment CoverPlus

Protects you against paying the full cost of board replacement in the event of damage.

D-LAB Rental Add On

Double Use (2 Persons Sharing The Equipment)

Premium Kite Rental

STRONG/LIGHT/SUPERIOR

SLS represents another dimension of innovation, product design, and quality. A concept focused on the newest, most innovative materials from Duotone Kiteboarding.

Try the new NEO and EVO SLS available at our centers in Tarifa!

Strapless / Foil Only

Twintip Only

Kid Discount
YOUR SAFETY IS OUR RESPONSIBILITY
Your safety at the ION CLUB Tarifa is our top priority! All our kite surfing rental guests will be under the supervision of our safety team, making sure you have the safest session possible.  Our team watches over you and calls the rescue boat in the case of emergency. The New Angels, the boat rescue service, is present in the water in front of Bibo every levante day. If you don't rent equipment from us, don't worry. You can purchase from our school rescue cards, that will allow you to use the boat rescue from the local rescue service in charge of the safety on the water here in Tarifa.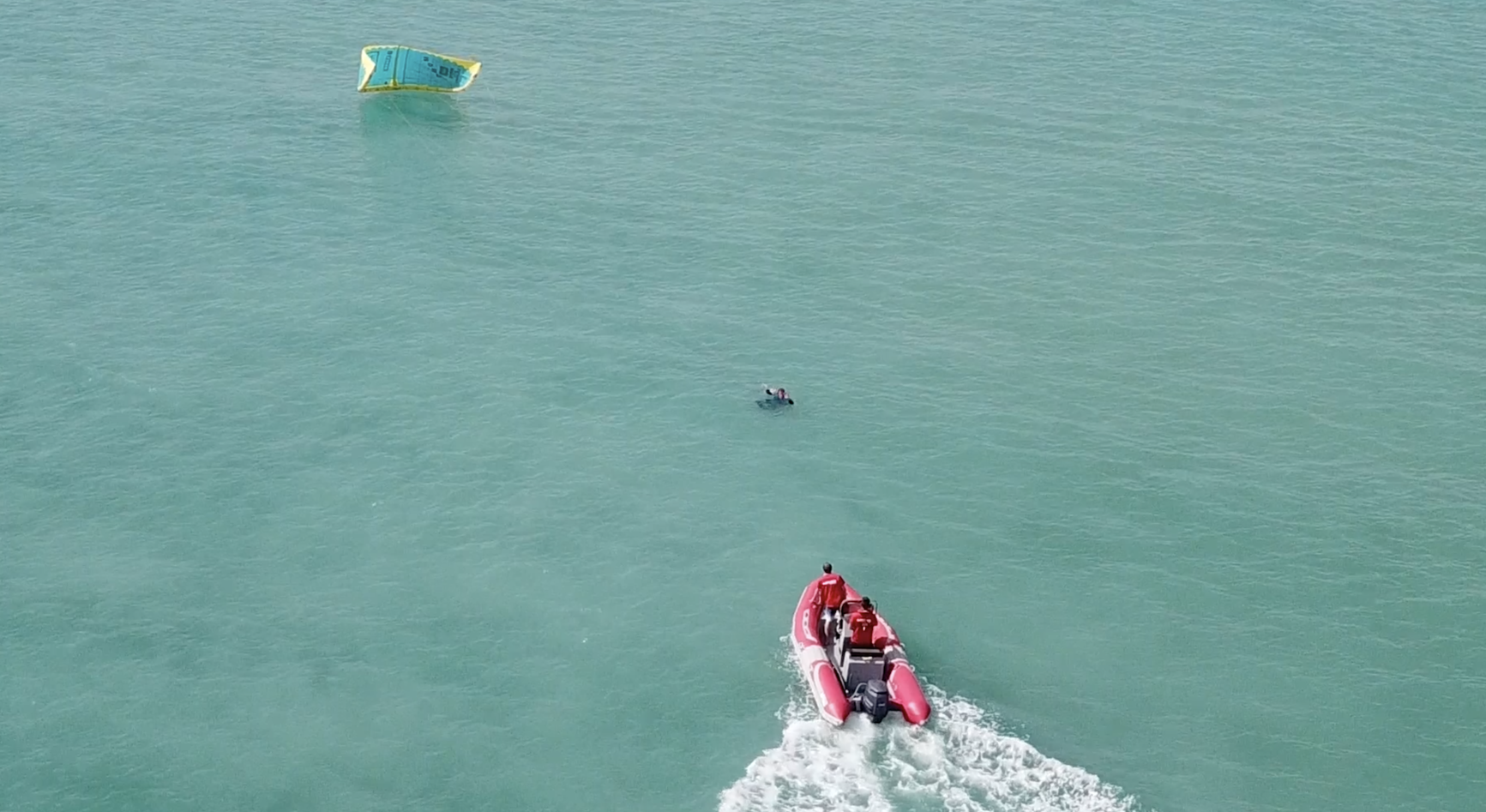 With the luxury of having our kite surf centre situated directly on the most famous beach for windsurfing in Tarifa, changing the equipment no matter which rental option you have chosen, is a piece of cake. During the summer we have perfect side on-shore and side/ side-off shore winds, in winter some beautiful waves to catch. If the wind drops or gets stronger, or you simply want to try a different board or sail, let us know which board and sail you like to have and our professional service staff will help you to set it up the way you like it. Our windsurf instructors and staff are also happy to give you tips and recommendations of nearby spots, to explore with strong levante or to catch some nice waves. 
As a rental guest, you´re generally responsible for the gear you rent from us. However, with our COVER PLUS package you don´t need to worry about any damages occuring to the equipment you rented.
Everything will be covered!
Just let us know what needs to be repaired and take another set of gear and go to the water again 🙂
Tarifa- the wind capital of Europe. Right at the beginning of the beautiful Costa de la Luz, where the Atlantic ocean meets the Mediterranean sea and Europe meets Africa, you can find the mecca for all water enthusiasts. With it's location, this spot offers wind and sun for almost 300 days a year and makes it the best kitesurfing, wingsurf and windsurfing destination in the world.
There are two predominant winds in Tarifa- LEVANTE and PONIENTE. Levante is a warm, dry and strong wind, blowing from the east ("levantar" in Spanish means "to rise", as the sun rises in the east) and can get up to the speed of 30- 40 knots. Poniente is blowing from the opposite direction, from the west (in Spanish "poner" means "to set", as the sun sets in the west) and is a lighter, colder and moist wind blowing onshore. The combination of these two winds make Tarifa a perfect playground for anybody, who wants to enjoy the wind and he waves.
BEST PERIODS
April, May, June, July, August, September, October
WIND
During Summer time the dominating wind is Levante blowing from East (cross offshore from the left), in Autumn and Spring it is Poniente blowing from West (sideshore to cross onshore from the right).
WAVES
Choppy to flat water in Summer and some good swell can come in during Autumn and Winter season.
HOW TO GET TO ION CLUB TARIFA?
From Tarifa to ION CLUB
Leave Tarifa town by the Roundabout close to Mercadona and Dia supermarket. To get onto the N340, take a turn to the left, direction beach. Stay on this street for around 10 minutes. You will pass a Gas station, Hotel Hurricane and Camping Valdevaqueros. Keep driving for another 200 metres and just after the restaurant yellow and black house« ZERO 9 » turn left before the next curve and continue all the way to the beach parking of ION CLUB Tarifa and BiBo Beach House right in front of you.
From Jerez to Tarifa
Follow the A-381 in the direction of A-390 for about 24 km and take the exit 24 and leave A-381. Take the A-396 in the direction of N-340/E5 for about 22 km and then take left on the N-340/E5 (follow the signs saying "Tarifa/Algeciras") and keep driving for about 40 km. Once you pass the village of Facinas, almost reaching Tarifa, you will see signs to « Punta Paloma » to the right. Keep driving for another kilometer and just before the restaurant ZERO 9 turn right and continue all the way to the beach parking. Our centre is situated right next to the restaurant BiBo Beach House.
From Malaga to Tarifa
Leave the airport, taking the AP-7 motorway in the direction of Algeciras/ Cadiz will be the fastest route (approx cost is 15 euros). It shortens the trip considerably as compared with the national road, which takes approx. 35 minutes more. Passing Algeciras, continue in the direction of Cadiz on the N-340, passing through the village of Pelayo in the mountains ; after about 20 km, Tarifa can be seen ahead.
To get to the center, drive past the town of Tarifa and after about 10 km the Hurricane Hotel center can be seen on the left. After another 3 km you will see « Camping Valdevaqueros ». Keep driving for another 200 metres and just after the restaurant « ZERO 9 » turn left and continue all the way to the beach parking. Our centre is situated right next to the restaurant BiBo Beach House.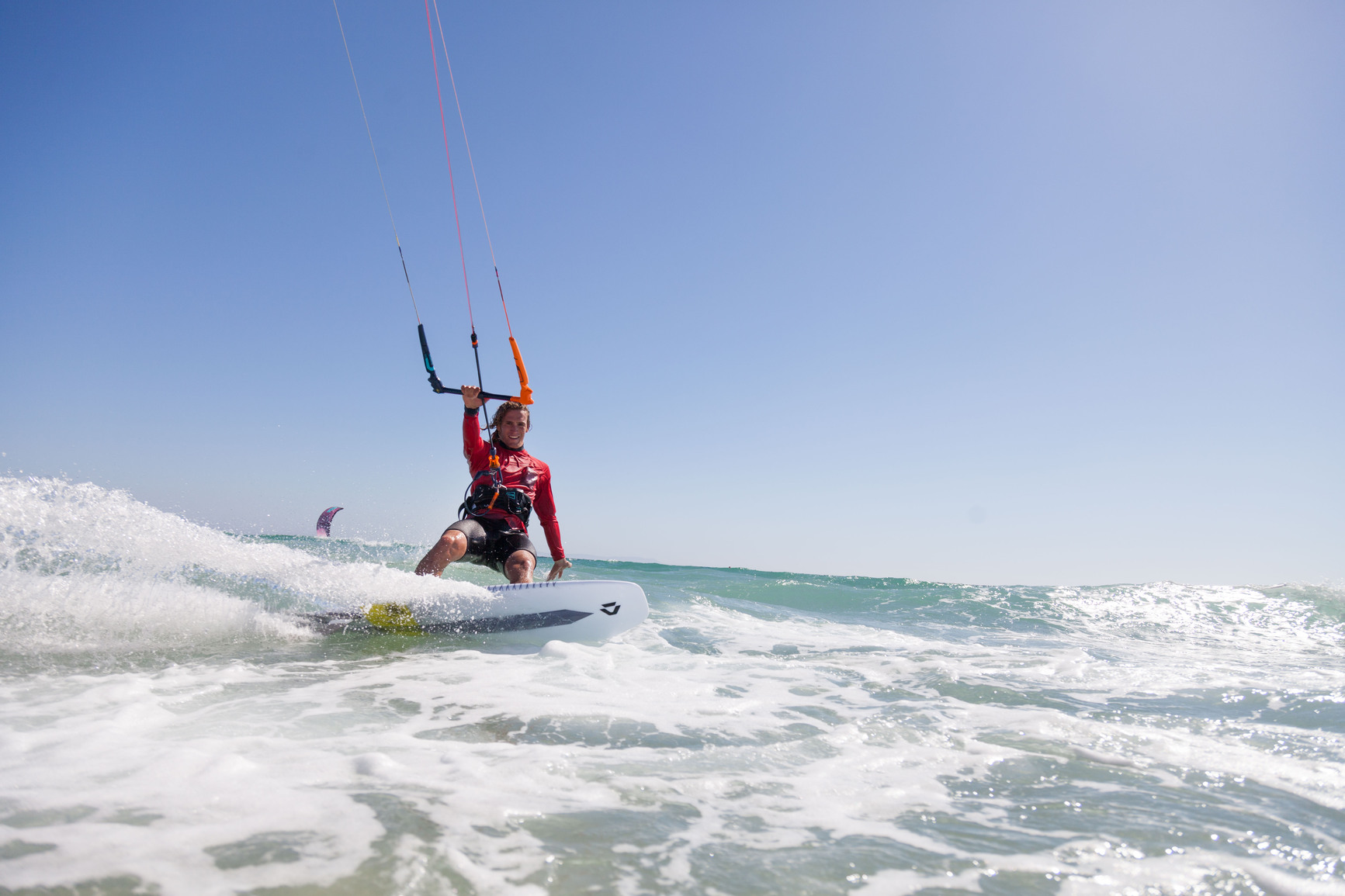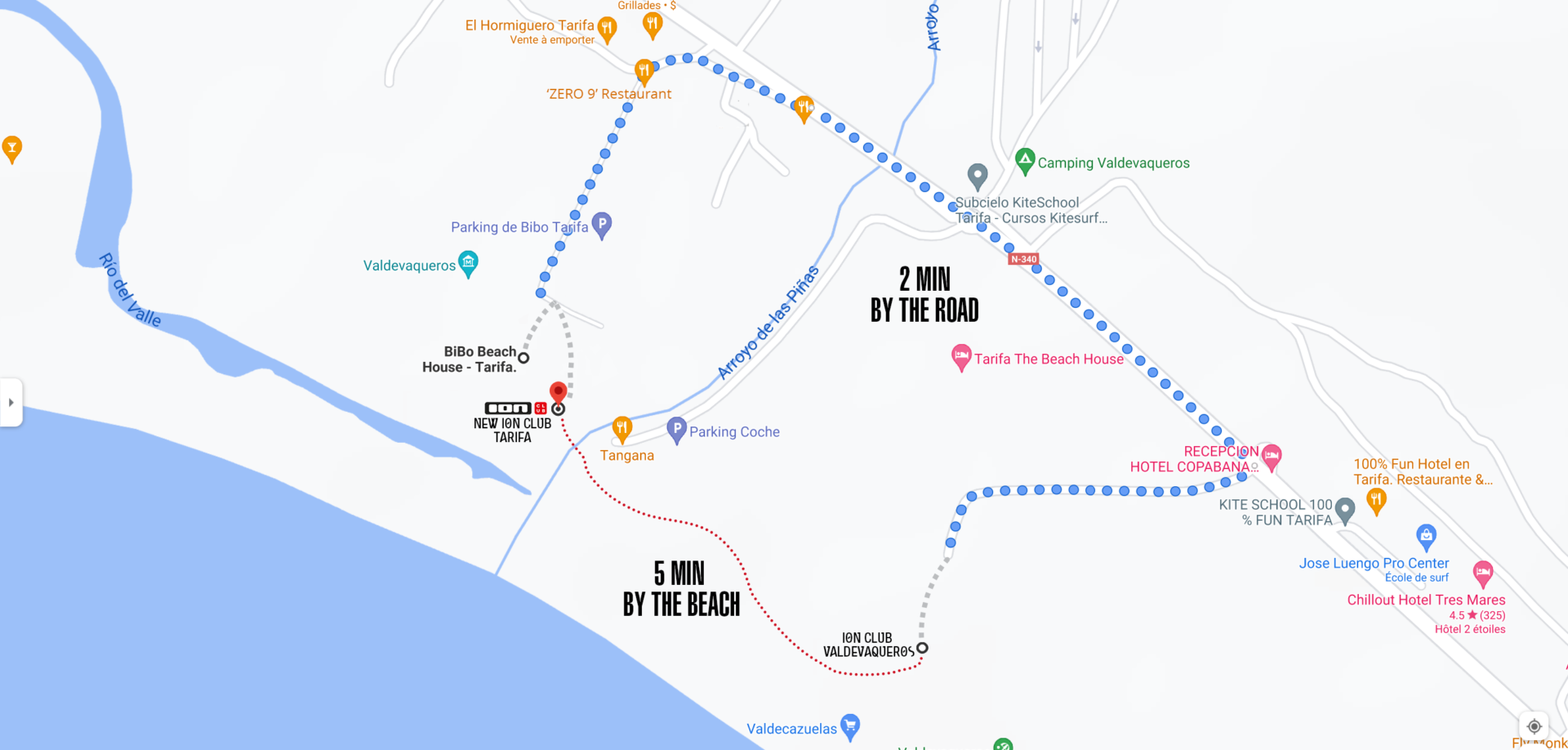 N-340, Km. 76, 6, 11380 Casas de Porro, Cádiz, Spain
A story of pioneer since 1985
The story of the ION CLUB tells of people who have turned their passion for windsurfing and kitesurfing into a profession. Since its founding in 1985, customer orientation, team spirit, innovation and professionalism have been the top priorities of our corporate philosophy.
The ION CLUB / Club Mistral has gained a lot of experience in the 30 years of its existence and has developed more and more into a company that focuses on communicating with guests and fulfilling their needs and wishes.
With 18 water sports schools worldwide, we are one of the leading companies in this field. ION CLUB has a network of international partners in different countries. We strive to be international and multicultural and express this through the selection of our employees, who currently come from 24 different countries.