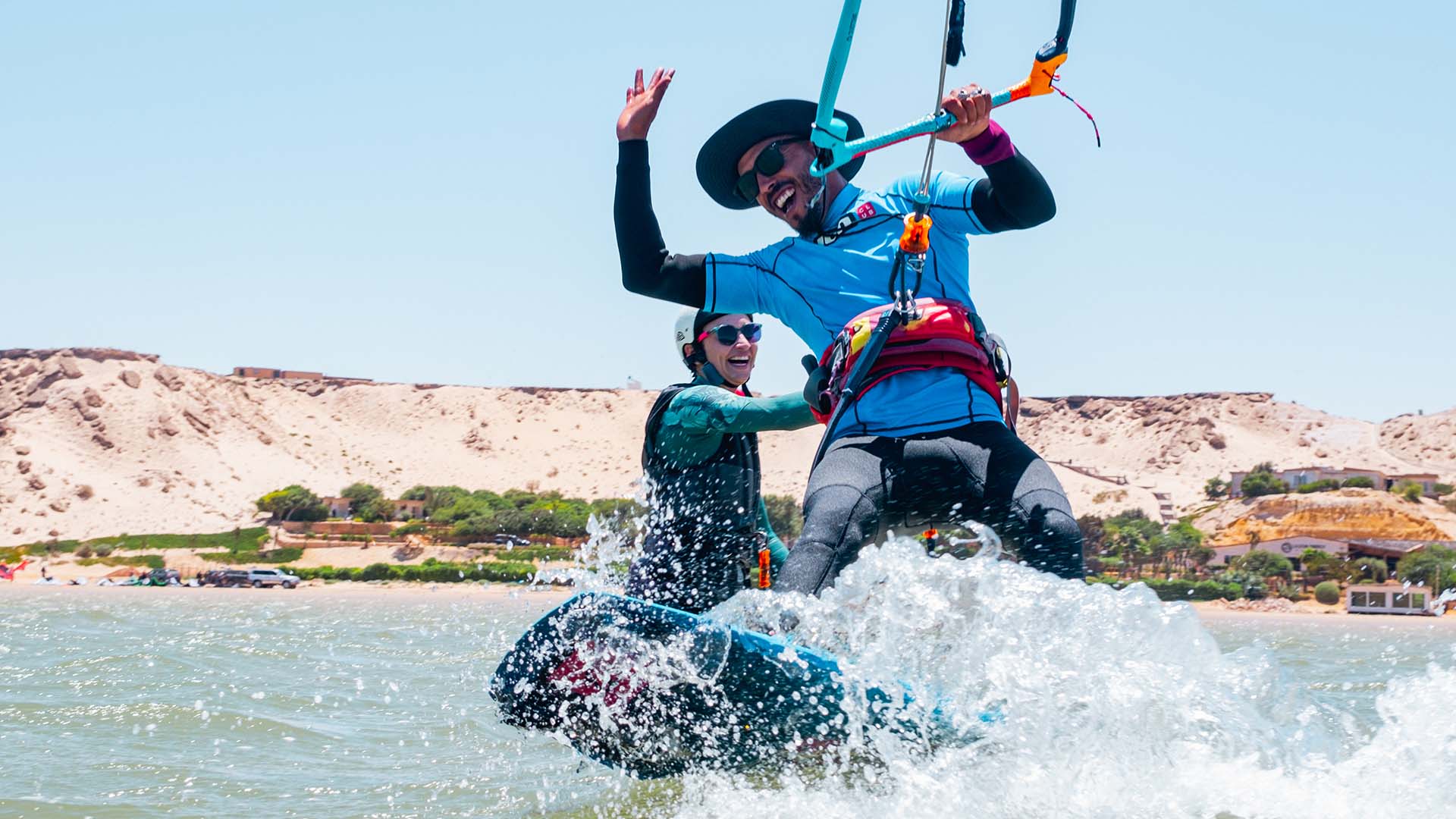 All our Kitesurfing lessons are given by certified instructors only and are offered in several different languages.
In order to help you find the appropriate course for your level, we split our ION CLUB Kite Tuition program into three main parts.
BEGINNER SECTION – for all of you who like to start Kitesurfing
INTERMEDIATE SECTION – for those who like to become independent Kitesurfers
ADVANCED SECTION – for the ones who like to learn a special maneuver, or a new discipline.
No matter which stage of your kitesurfing journey you might be, we guarantee that our instructors will be passionate about making you improve!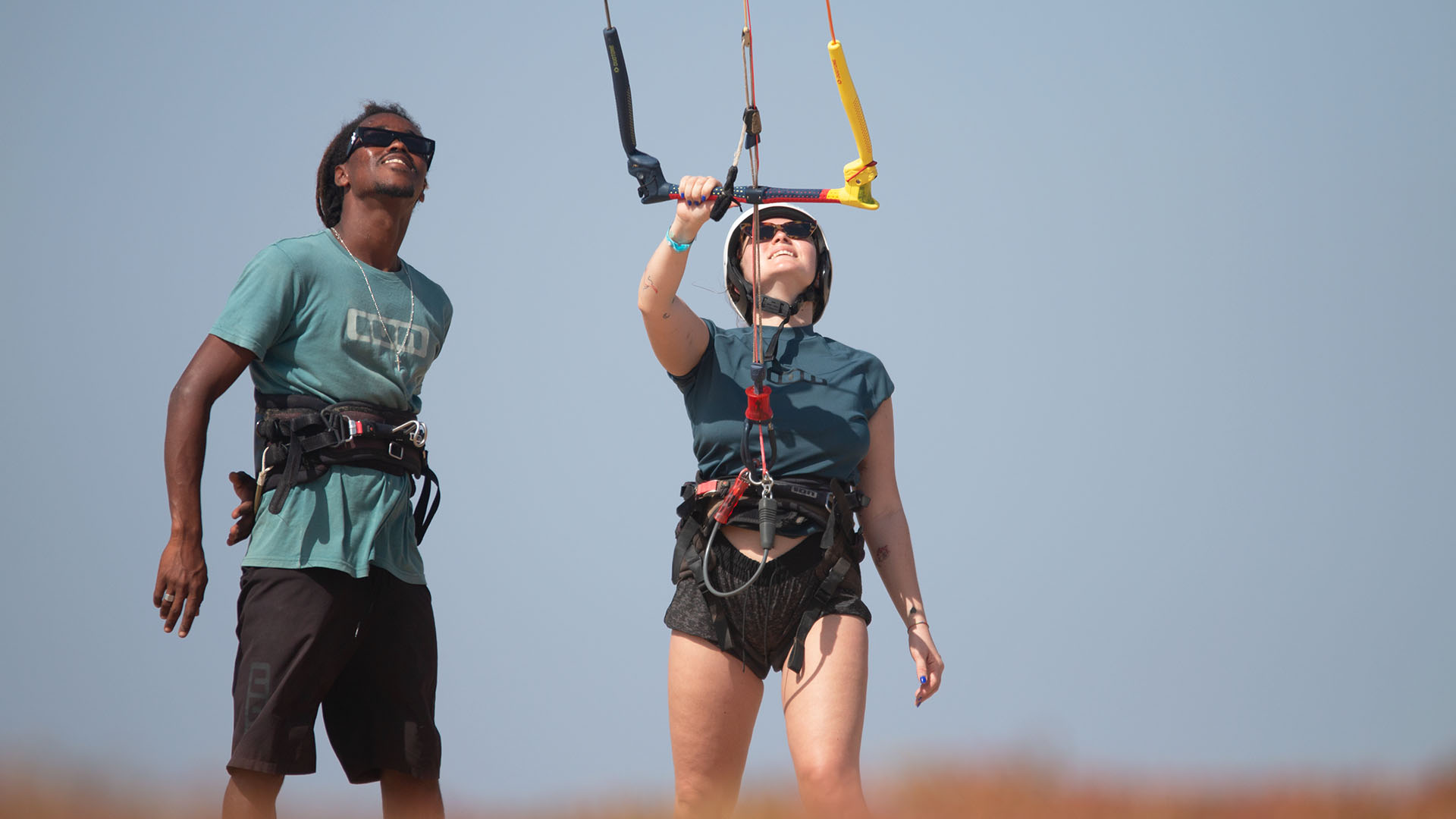 For all of you who never tried Kitesurfing before. DURING THIS 6 HOURS SEMI-PRIVATE LESSON you will learn the very basics of Kitesurfing.
SEMI PRIVATE LESSONS
6 HOURS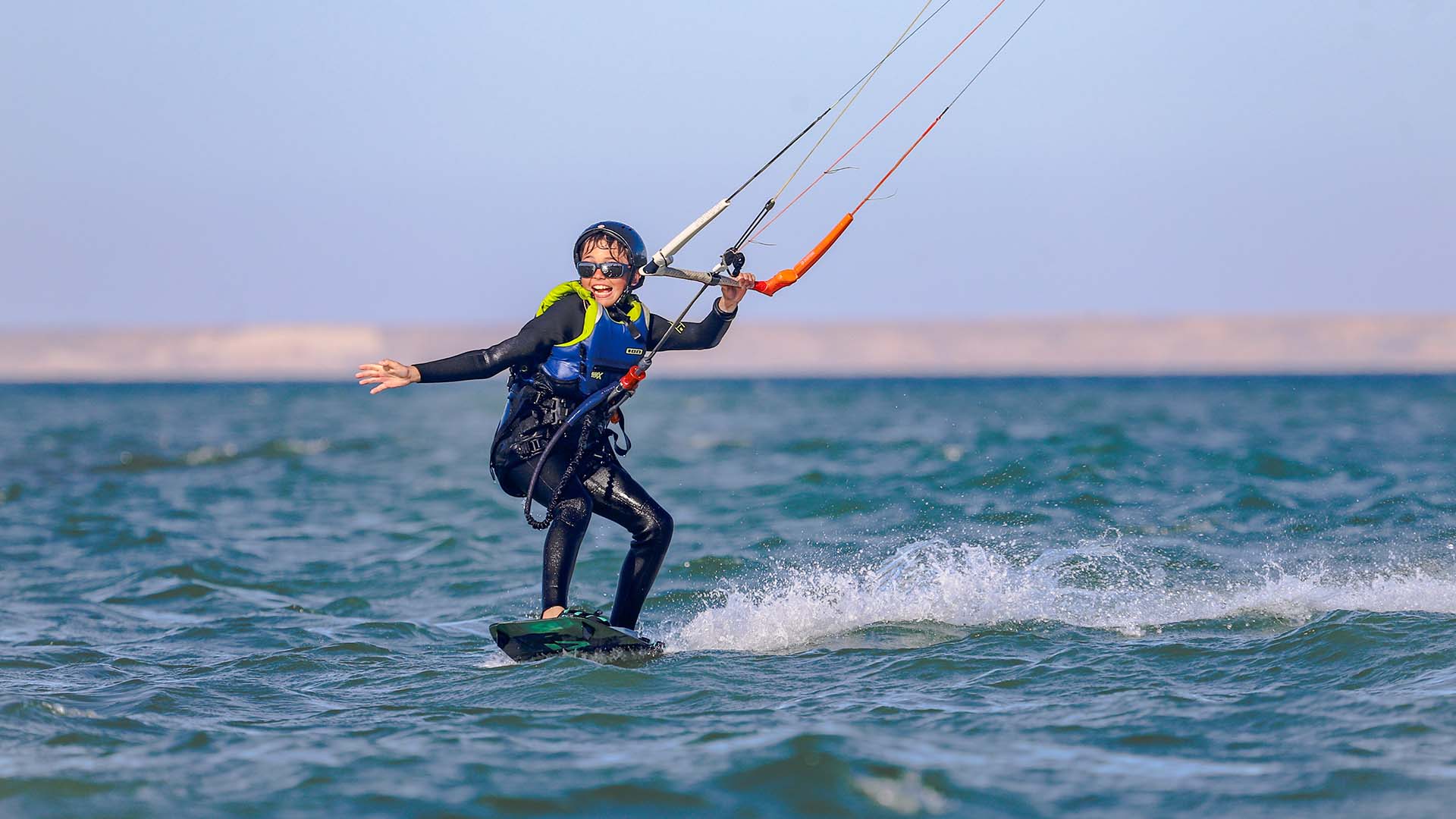 You've done some lessons before and Bodydragging is no problem anymore. In our 6 hour progression course, you will learn how to waterstart and ride safely in both directions.
SEMI PRIVATE LESSONS
6 HOURS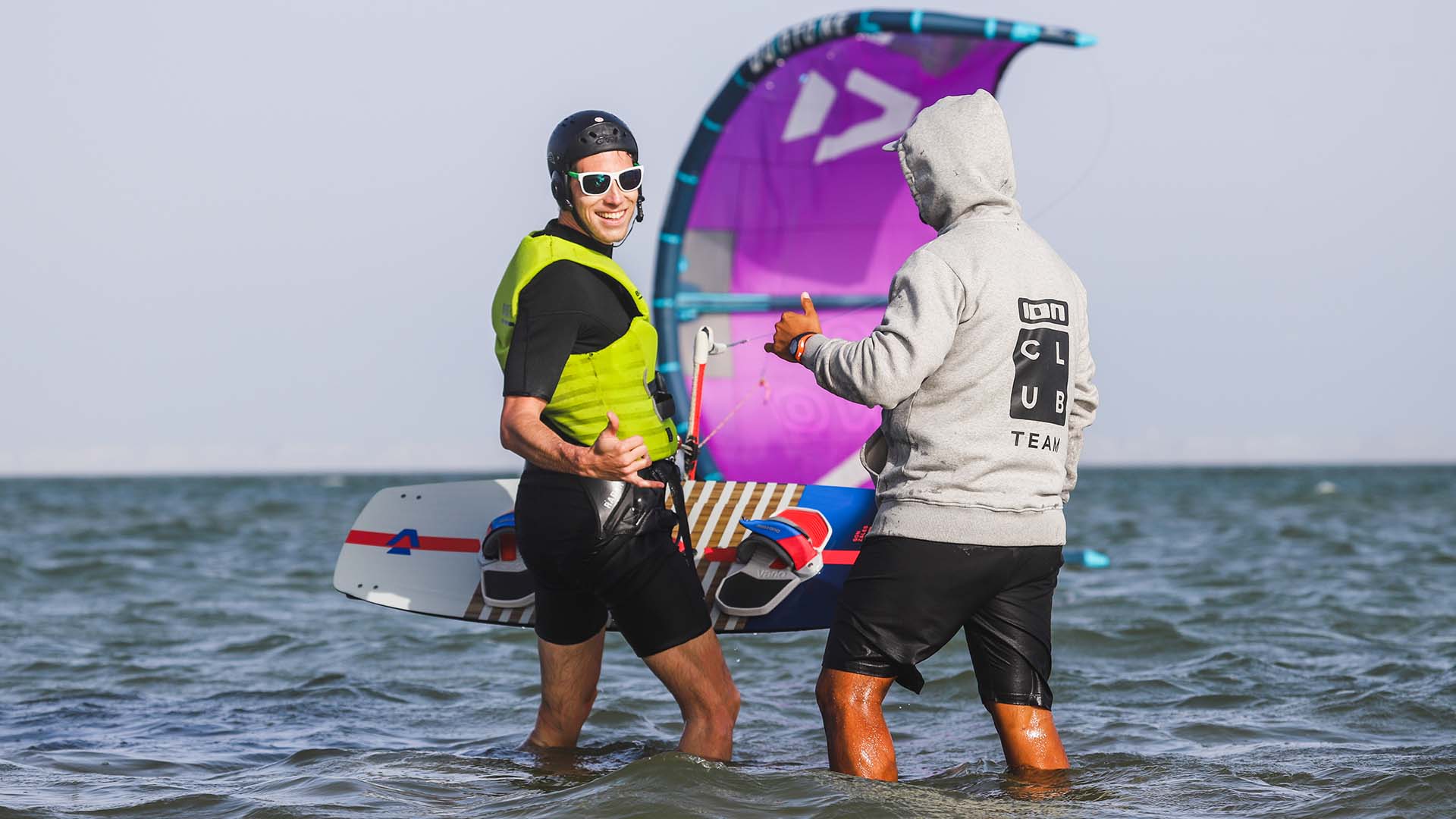 For all of you who are serious about learning how to Kitesurf. This combination of 6 hours semi private beginner lesson and 6 hours semi private progression course, will teach you all the necessary basics to safely ride in both directions.
SEMI PRIVATE LESSONS
12 HOURS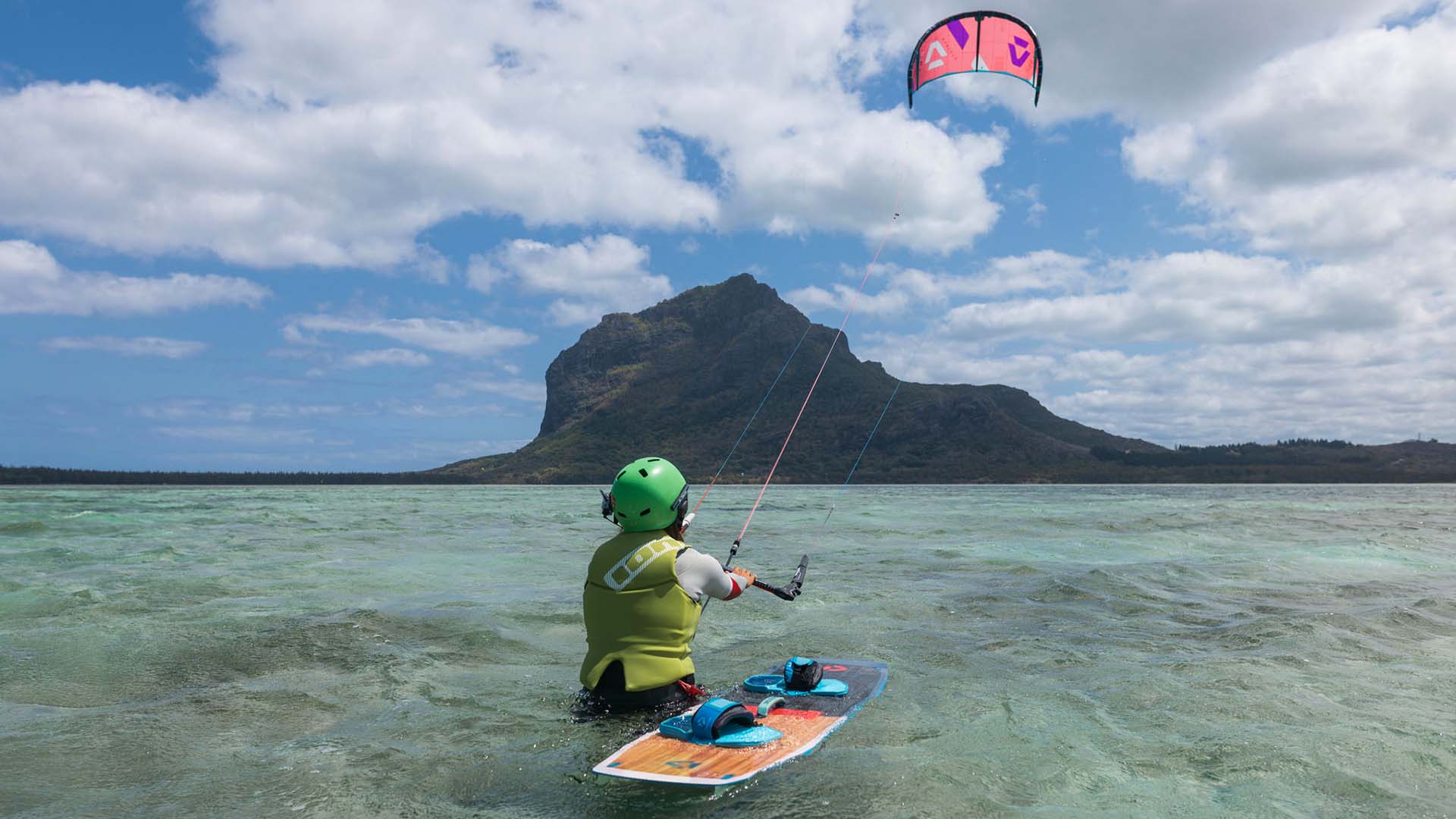 You've done some Kitesurfing before, but you're not sure how much you remember? During this 2 hour semi private course, we will pick up on the things you still able to do and make sure you feel safe and comfortable on the water.
SEMI PRIVATE LESSONS
2 HOURS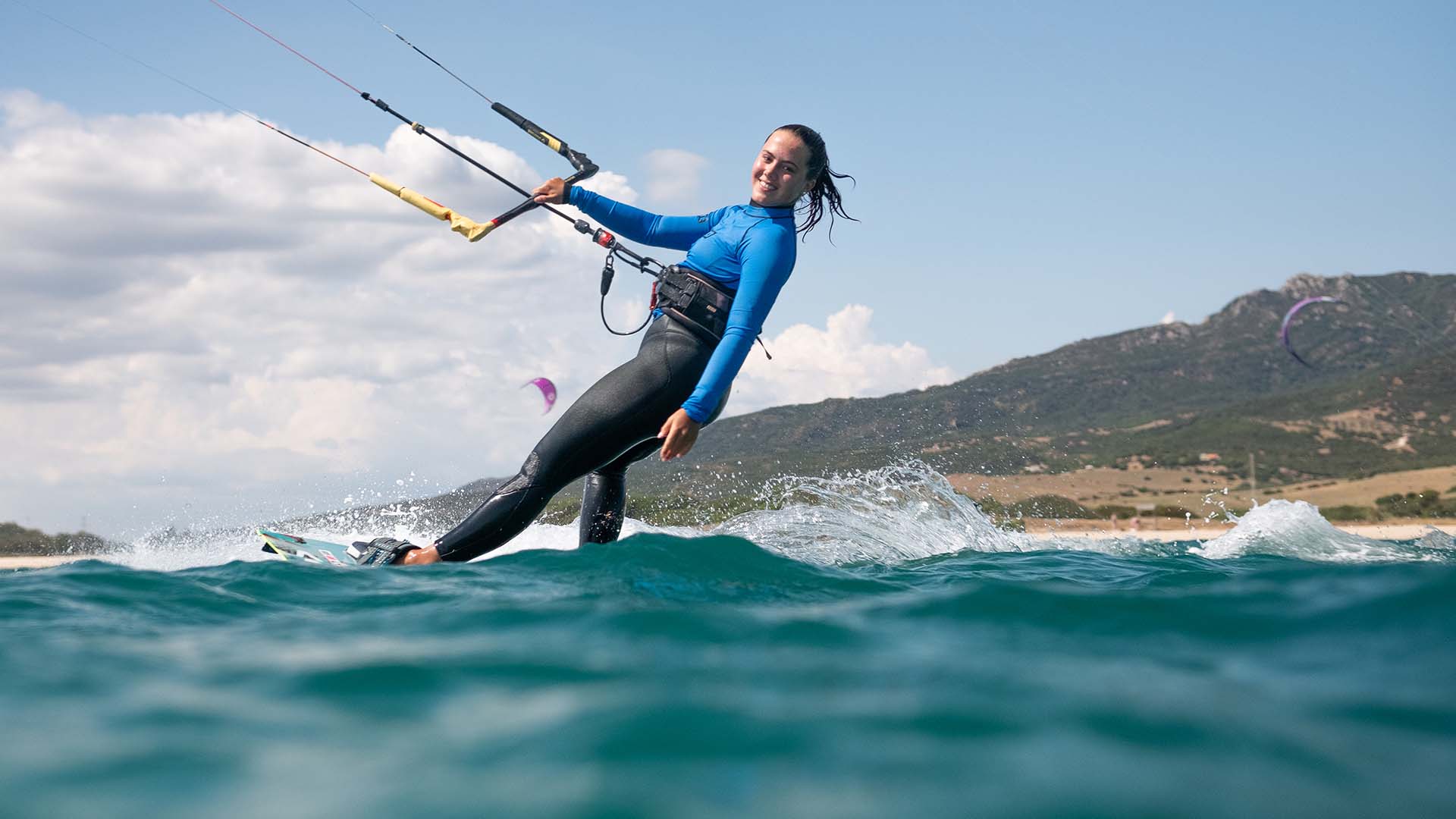 You've got your Kite basics dialled in, but still struggle with going upwind and don't feel quite ready to go entirely on your own yet. During this course we will teach you on how to become an independent and safe Kitesurfer.
SEMI PRIVATE LESSONS
6 HOURS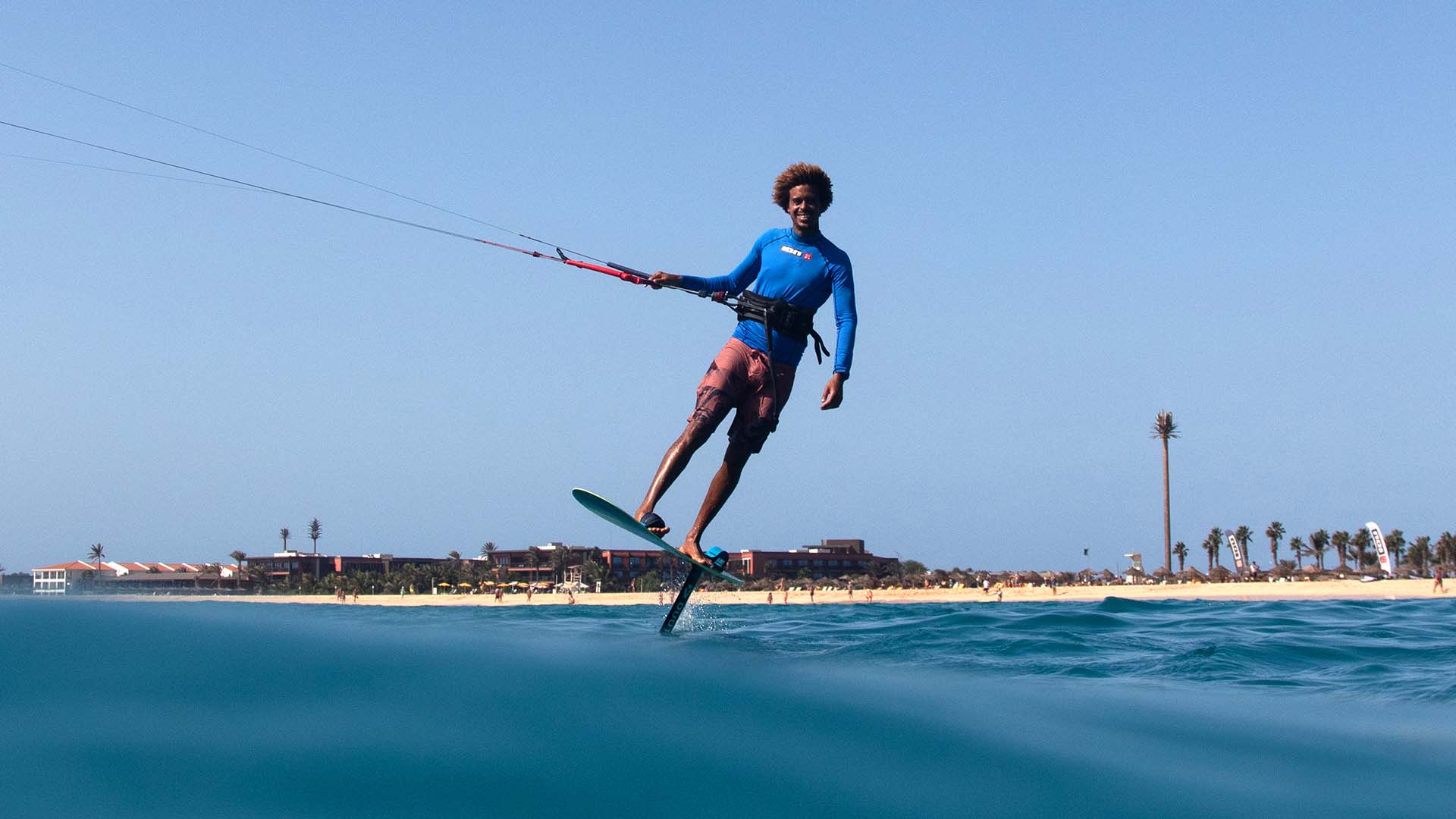 Our especially trained Instructors, will help you to safely manage your first flights. The only risk will be, that you gonna be entirely hooked and never want anything else after that lesson!
SEMI PRIVATE LESSONS
2 OR 4 HOURS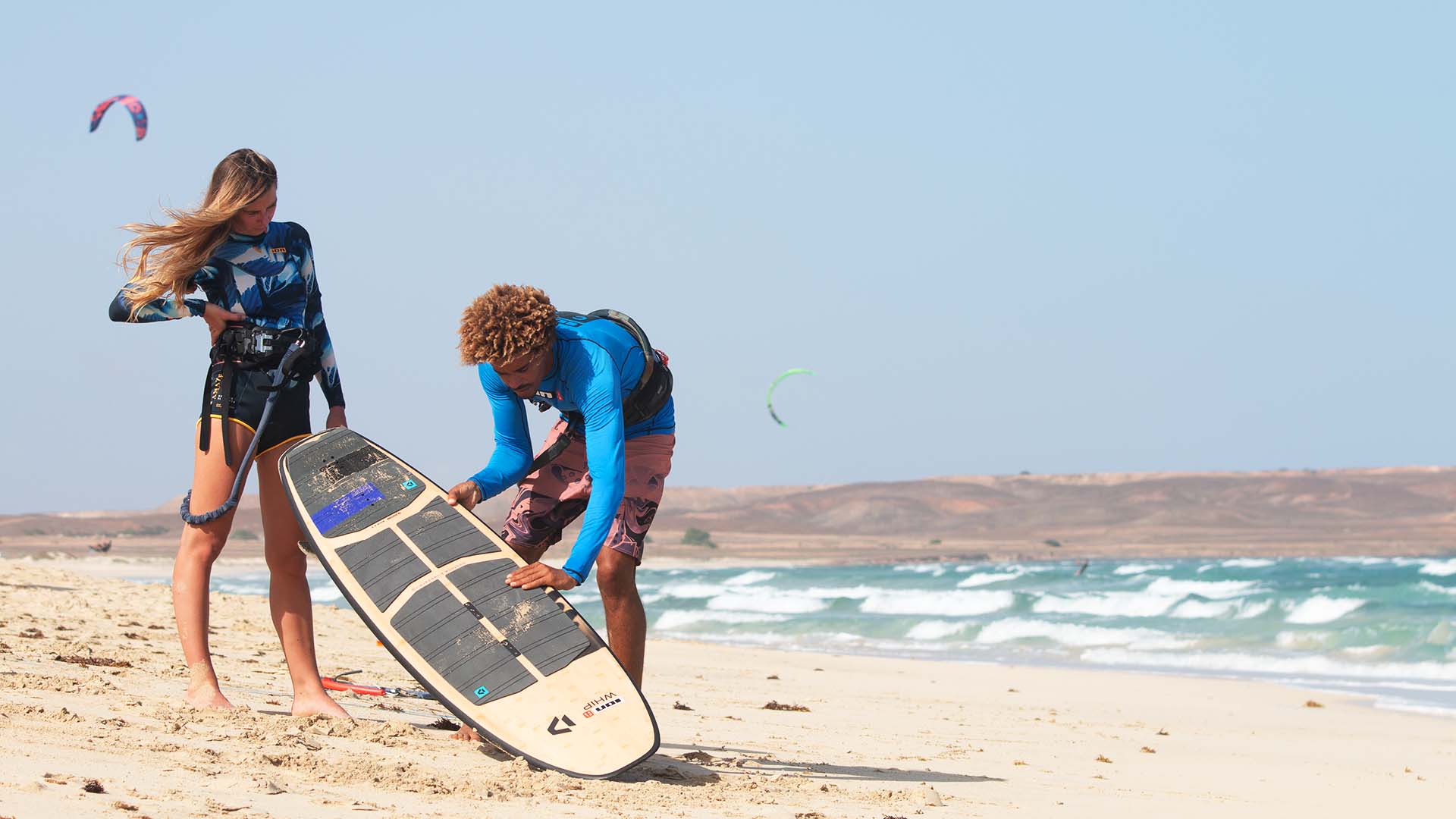 During our Strapless classes, the instructor will teach you the differences between riding a twin tip and riding a strapless surfboard. Waterstarting, efficient stance and Jibing are usual topics during our Strapless classes.
SEMI PRIVATE LESSONS
2 OR 4 HOURS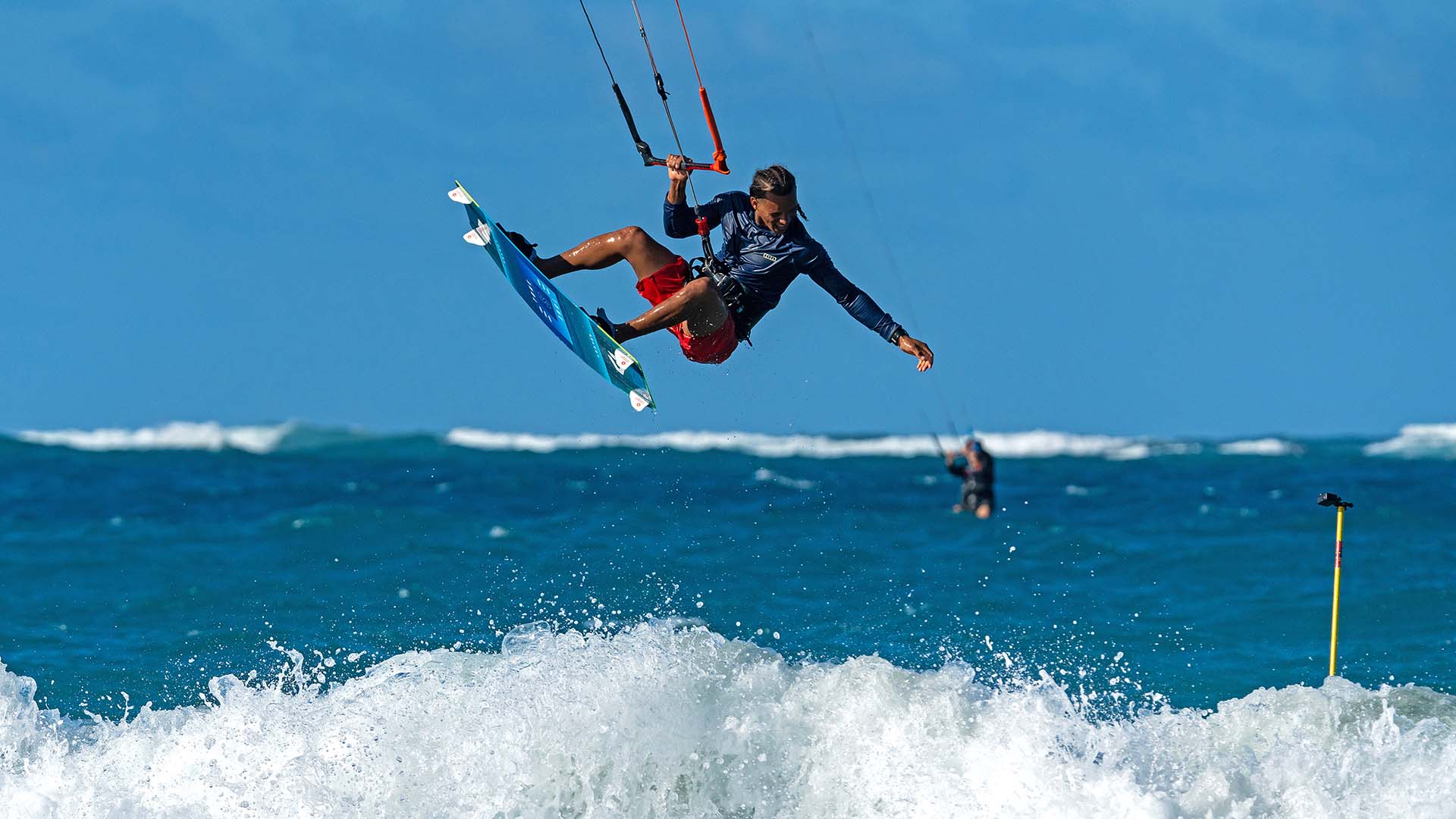 Once you're not struggling anymore with going upwind, the doors are wide open to start with jumping or any other Move or Trick Kitesurfing has to offer.
SEMI PRIVATE LESSONS
2 OR 4 HOURS
The best kitesurfing destinations 
With 11 kitesurf schools worldwide, we are one of the leaders in this sector. ION CLUB has a network of international partners in various countries.
We strive to be an international and multicultural company. Our staff is recruted from more than 24 different countries around the world, unified in their love for the sport and their desire to share their passion with you in the best Windsurfing, Kitesurfing, Wingsurfing and Surfing destinations around the globe.
Contact the center
Find all the center contact information directly on the center pages and contact the team on site