Why is the Golf de Roses a good option for children learning to windsurf?
The bay of Roses, located in Spanish Catalonia in the north of beautiful Spain, is a small paradise for a lot of sea-based activities, including of course windsurfing. The ION CLUB centre has been established there for many years and can welcome any level of windsurfer, and especially your children who want to learn or progress in windsurfing.
Where is the ION CLUB Golf de Roses centre?

Only 30 km from the French border, the sandy beach of the Golf of Roses is impressive both in its length and in its beauty thanks to the incredible surroundings. You will experience a feeling of freedom whilst windsurfing, with the Mediterranean Sea as far as the eye can see on the run out, and the spectacular mountains on the return.
The ION CLUB Golf de Roses centre is separated into two parts which are close to one another and is located on the southern side of the beach between Sant Pere Pescador and L'Escala, more precisely in the Camping and Bungalow Resort la Ballena Alegre. The team will be delighted to welcome you from mid-April to mid-October.
What are the conditions at Golf de Roses?
The ION CLUB Golf de Roses centre has a lot of windsurfing equipment and so they can ensure all levels and ages can enjoy this spot. 
The Tramontana prevails, which is the dominant westerly wind, and it is not unusual for the thermal wind to reinforce it in the summer. However, the mornings are often much calmer and lighter which is great for beginners and kids lessons.
Everything is done to make sure that they have a great experience every single time they get on their board. The centre did not choose to set up in the south of the Golf of Roses by chance. In fact, its ideal location is due to a more regular wind, less gusty, gentle in the morning and accelerating in the afternoon. Something for everybody! 
In front of the ION CLUB centre in summer the wind is side-shore, the thermal wind being much more present than the Tramontana at this time of the year. Children will enjoy sailing in the mornings with a wind generally below 20 knots. This is why this place is ideal for them.
Will my child be well looked after at the ION CLUB Golf de Roses centre?
Golf de Roses is one of the most suitable ION CLUB destinations for family windsurfing holidays. The beach stays shallow for a while, with several sandbanks forming according to the tides, making this spot a shallow water sailing area. Even the waves are rare between May and September. It´s a comfortable place to be, and the centre's instructors keep an eye on parents and children at all times.
The light morning wind is ideal for beginners from the age of 6, with equipment suitable for all levels, including the very young. From the large and voluminous board to the ultra-light rig, the kids will quickly work wonders on their windsurfing board.
The sideshore wind reassures them, and they are also serviced by the safety boat or jet ski during their lessons. How can you not feel comfortable?! No one will disturb them once they are on the water, not even swimmers, as there are separate areas for swimming, windsurfing and kitesurfing in summer.
Parents will never be far away if they wish. The ION CLUB centre has comfortable facilities to enjoy while your child is on the water, and the campsite's beach bar restaurant is freely accessible, even to those who are not staying there. So you can refresh yourself or have something to eat while you watch your little ones windsurfing!
How does a windsurfing course for children work at ION CLUB Golf de Roses?
ION CLUB offers short courses for children under 12 and for teenagers, and it is always possible to add hours of lessons once the first ones are completed. Whether taking a 4 or 6 hour block of lessons or more, the hours are divided into 2 hour sessions to keep their attention and so that they do not tire too quickly!
Each instructor is of course qualified and will know how to react accordingly towards each student, whatever their age or windsurfing level. There are private lessons as well as lessons in small groups available.
ION CLUB Golf de Roses likes to do things right, so the centre has created the Surf 'n Play formula for children aged 8 to 14. This formula gives your children the opportunity to practice three water sports: windsurfing, kitesurfing and stand up paddle, all under the supervision of an instructor, in groups of no more than 4 people.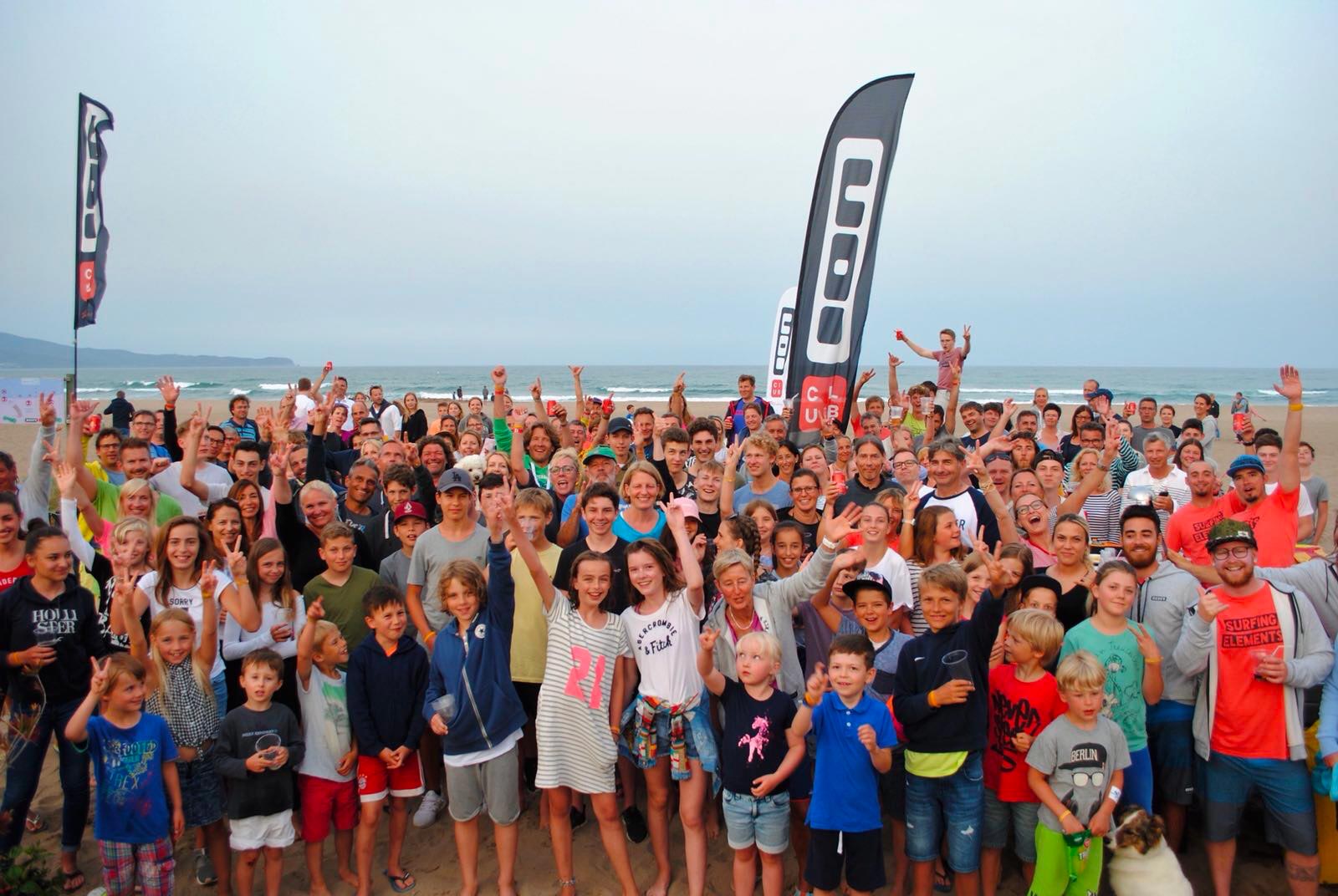 Is Golf de Roses good for family windsurfing fun? 
Whether you are sailing alone, with adults, or even better, with your children, Golf de Roses is a great destination. The combination is perfect for lovers of water sports with a great and safe atmosphere and superb infrastructure and of course equipment. It will be difficult not to return once you have had a taste of Golf de Roses! As for the children, beware, because soon they may be more comfortable on a windsurf than Mum or Dad!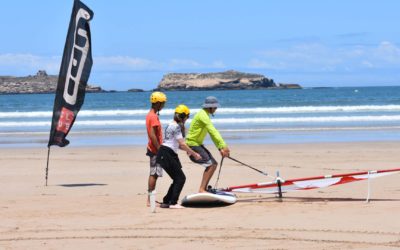 Windsurfing courses in Essaouira - which club to choose?Morocco, and in particular Essaouira and its surroundings, reveals many spots for surfing enthusiasts. It is difficult to get bored after surfing, kiting or windsurfing as the city, formerly called Mogador, a...