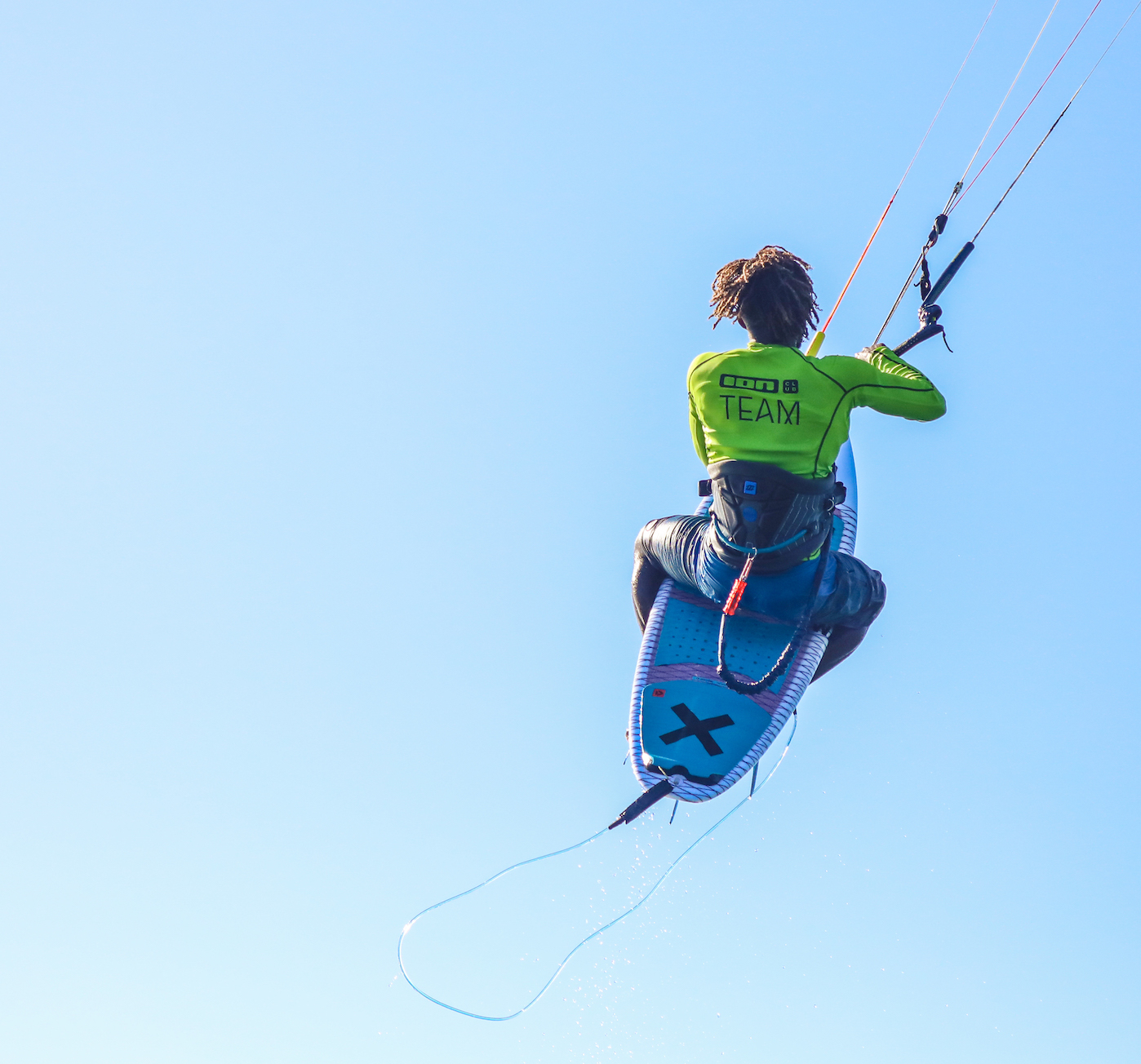 The kitesurfing area at Le Morne in Mauritius is one of the best and most versatile, if not the most versatile area of the world. Here you will find in one spot all possible kite conditions:
from the shallow water lagoon, to the Small Reef along the Platin Rouge until after Manawa and Chameaux, or the famous wave spot "One-Eye" provides the location in the southwest of Mauritius a perfect Spot with perfect conditions for all kitesurfing skill levels.

Our ION CLUB Kitesurf Center in Le Morne is equipped with the latest and full range of DUOTONE Kiteboarding gear. Choose freely between EVO, NEO, DICE, REBEL or VEGAS, available in large quantities and all sizes.
Our Duotone Board stocks range from various Twintips such as Jaime, Select, Gonzales and Soleil to a variety of Directionals, such as PRO WHAM, PRO WHIP and PRO VOKEs. The range of Kitesurfing toys is topped up with Click Bars and different Kite Foil Boards for you to play with!
Our Instructors will be more than happy to help you finding the perfect setup for the day!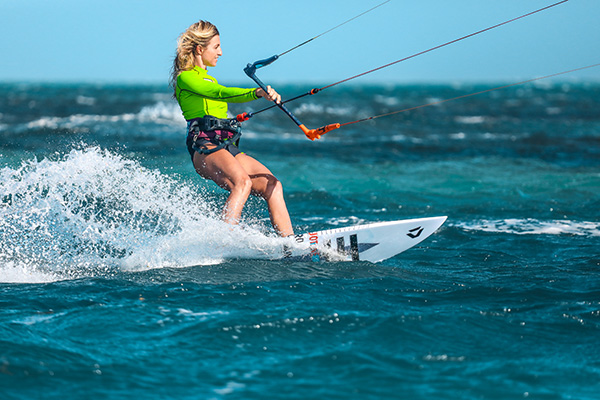 Kitesurf Equipment Rental
Objectives
Enjoy the freedom of travelling without your gear
Objectives
Enjoy the freedom of travelling without your gear
Included/Excluded
Board
Kite
Bar
Harness
Helmet
Wetsuit
Assistance from a rescue boat
Don't forget
Swimming costume/shorts
Sunscreen
Towel
Information
As one of our kite rental guests you're free to use every kiteboard and every kite DUOTONE has in the range, change your gear as often as you like and find your favorite combination each day you kite.
We have a wide selection of kites, twintips and foil boards, as well as wetsuits, harnesses and more. We change our stock regularly and we always have the latest equipment for your service. So come and ride with us, no need to carry your equipment if you can try the latest toys at our station.
Requirements
A Kitesurf license is required to rent Equipment. VDWS min. Level 5 or IKO 3K. If no License existing we need to do a Level Check up
Addons
Equipment CoverPlus

Protects you against paying the full cost of board replacement in the event of damage.

Double Use (2 Persons Sharing The Equipment)

Premium Kite Rental

STRONG/LIGHT/SUPERIOR

SLS represents another dimension of innovation, product design, and quality. A concept focused on the newest, most innovative materials from Duotone Kiteboarding.

Try the new NEO and EVO SLS available at our centers in Tarifa!
Your Safety is our responsibility
Ensuring your safety during each of your Kitesurfing session at the ION CLUB Le Morne is a top priority !
All our Kitesurfing rental guest will be under the supervision of our safety team.  The different watchout stations in Le Morne are always occupied by our trained safety staff looking over the Kitesurfers during daytime, and able to act immediately in case of any emergency.
Conditions can be interesting (on some days, a passage for the rescue boat is not possible), so it´s important to know your limits and especially to listen to the advice and tips from the local team, then a good time is guaranteed.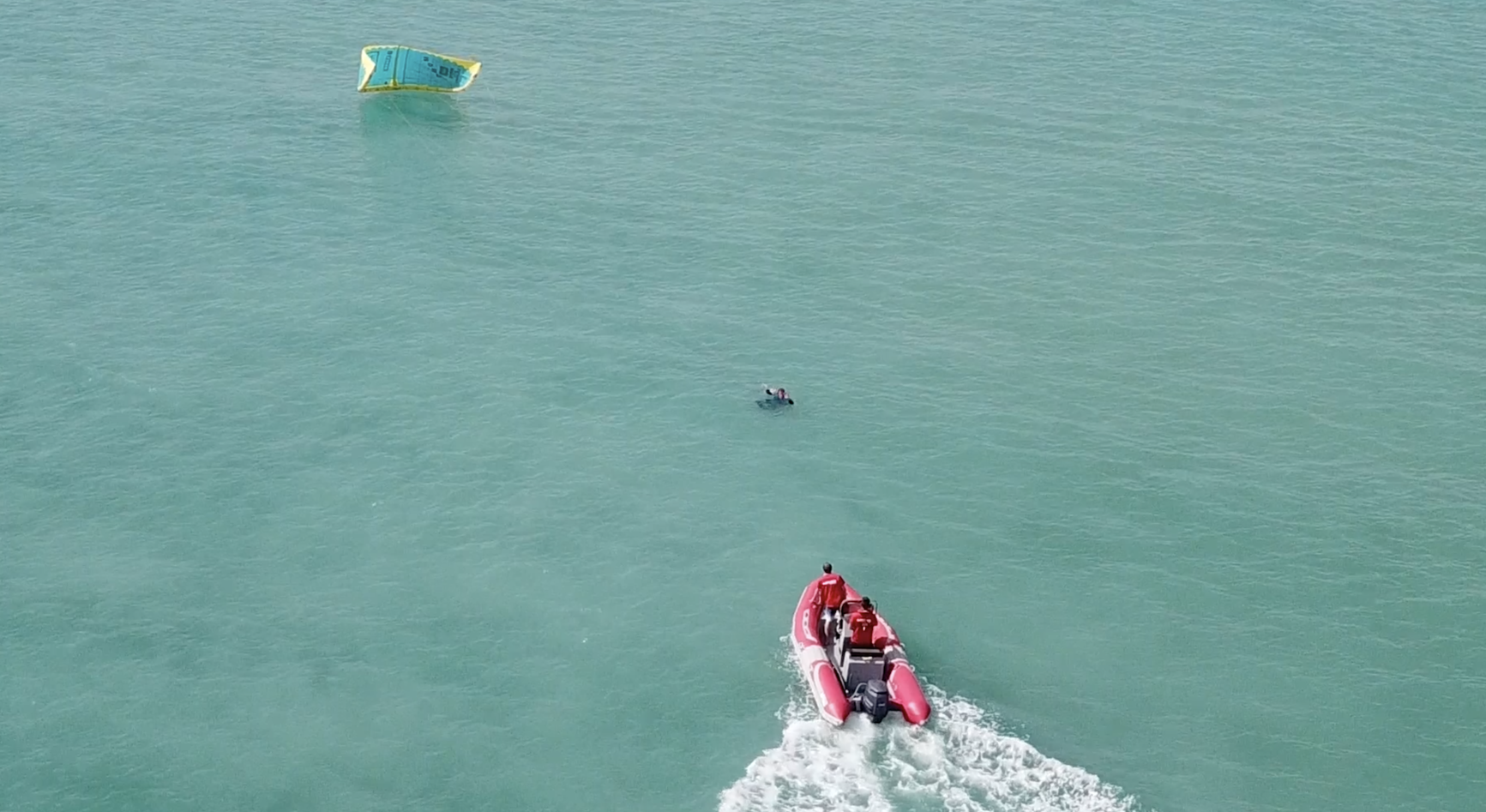 Since Kitesurfing is a wind driven sport and weather conditions might change, we understand that flexibility is key when it comes to equipment choice.
So no matter which rental option you choose, you will always have the choice of several different boards and kites to use here at the ION CLUB Le Morne. Our Center is situated right on the beach in front of the Kite Lagoon, therefore changing equipment throughout the day is very easy.
Mauritius rose out of the sea from volcanic eruptions 8 million years ago. The fiery mountains slowly extinguished, leaving behind craters, craggy peaks and a tropical paradise. God must already have been a surfer, as the lava floor sank a little, allowing a coral reef to grow and almost completely encircle the island. The resulting lagoon is wonderfully smooth with a maximum depth of 4 metres. The reef itself is dependable, keeping huge fish and other beasties away.
This divine topography has been used to its fullest extent by ION CLUB, and we have been able to provide our guests with perfect conditions in this all round location for windsurfing, kitesurfing, wingsurfing, SUP and waveriding. The starting point is the lagoon, a secure flat water play area for everybody, whether kitesurfers who prefer to romp downwind or the freestyle and freeride windsurfers who speed upwind. Further out, the reef at Little Reef or Manawa will fulfill any special advanced wishes.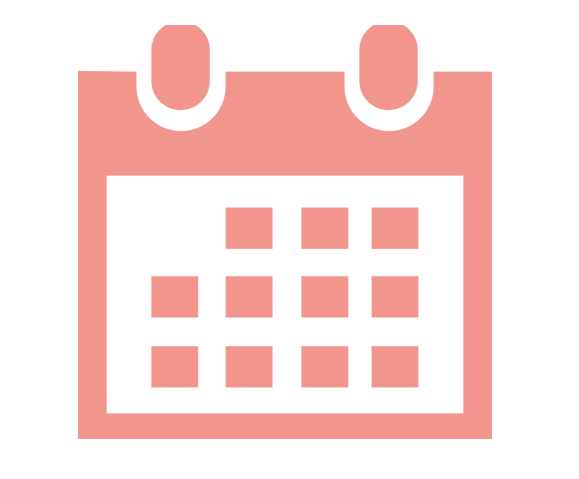 BEST PERIODS
June, July, August, September, October, November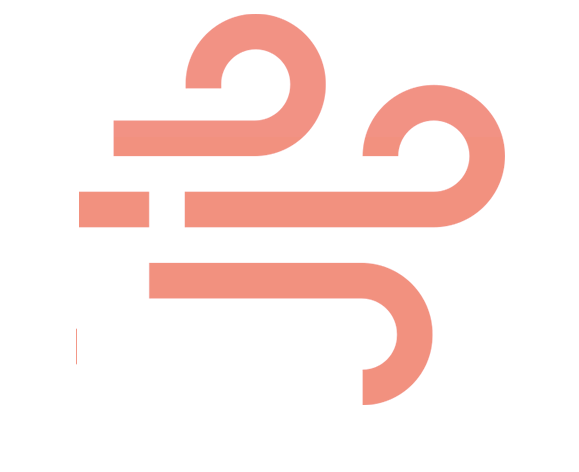 WIND
The wind usually blows from east or southeast (sideshore from the left) and reaches a strength of 3-5 beaufort on average during summer in the southern hemisphere and about 4-6 beaufort during winter. In winter (April to October), the trade wind shows its best side. Between December and April there can be heavy rainfall.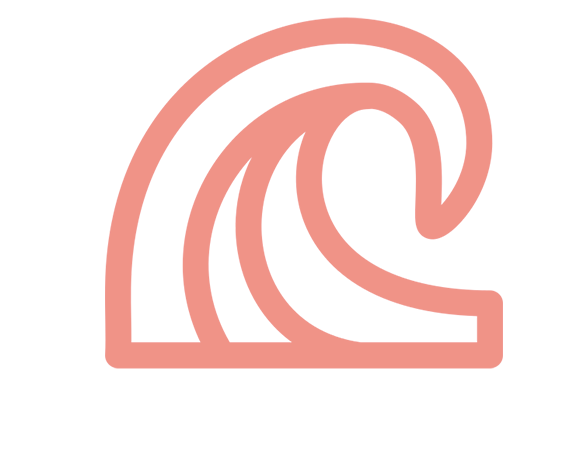 WAVES
We are surrounded by 3 surfing spots with different conditions for any level of surfing:
"SMALL REEF" - the Beginner spot, only 400 meters from the beach. Safety is covered by our rescue boat
ONE-EYE - THE WORLD FAMOUS ONE
One Eye is a really fast and tubby left, reserved exclusively to experts. Great place for our guests to take pictures of the pros facing the walls of water of One eye! We don't offer rental to One-Eye!
MANAWA - About 2 km out in front of the RIU Hotel Resort, Manawa is another spot for more advanced and experts surfers. A very nice left breaking on a coral reef, but not as fast and tubby as One-eye.
From the airport
From the airport you take the coastal road westwards towards Souillac and Chemin Grenier. The drive goes along the southcoast through Souillac, bel Ombre and Baie du Cap towards le Morne. After the village of Le Morne and after passing the mountain of Le Morne you turn left. You pass the hotels Paradise, Dinarobin and The JW Mariott. If you want to go to ION CLUB Prestige you have to go to the JW Mariott.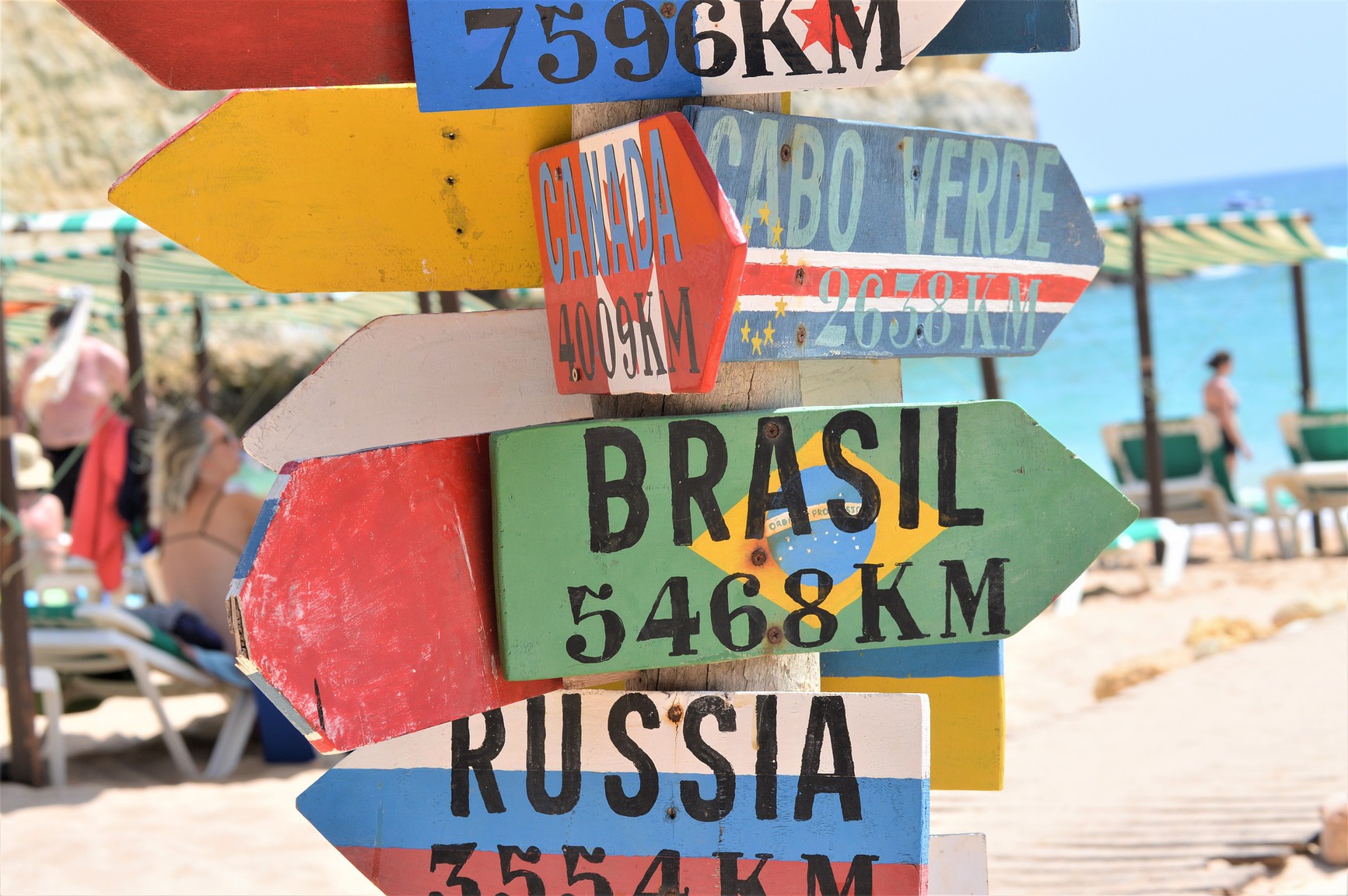 A story of pioneer since 1985
The story of the ION CLUB tells of people who have turned their passion for windsurfing and kitesurfing into a profession. Since its founding in 1985, customer orientation, team spirit, innovation and professionalism have been the top priorities of our corporate philosophy.
The ION CLUB / Club Mistral has gained a lot of experience in the 30 years of its existence and has developed more and more into a company that focuses on communicating with guests and fulfilling their needs and wishes.
With 17 water sports schools worldwide, we are one of the leading companies in this field. ION CLUB has a network of international partners in different countries. We strive to be international and multicultural and express this through the selection of our employees, who currently come from 24 different countries.