Leme Bedje et Porto Antigo Aparthotel- Sal, Cape Verde
     *price per night and per person, low season, double basis
ION CLUB & LEME BEDJE/PORTO ANTIGO Aparthotel
Make the most of your kitesurfing, windsurfing, wingfoil and SUP holiday with ION CLUB Sal.
Off of the coast of Senegal lies Cape Verde, an archipelago of ten or so islands with a Portuguese accent, some known for their magnificent beaches, and some for their mountains, not to mention their fabulous surf spots.
Cape Verde was put on the map initially thanks to its famous morna singer Cesária Évora, and much later in the 90s by windsurfers, and then kitesurfers with a passion for wind and waves.
There is plenty of accommodation on offer in Cape Verde which will suit all budgets. All are close to the beaches, particularly the Leme Bedje and Porto Antigo hotel residences in the village of Santa Maria. Of course, you have the choice between hotels and apartments in Sal, but why not combine the two! 
ION CLUB is one of the oldest watersport centres in Sal, with the first club being built on Santa Maria beach. A second ION CLUB centre was built on Ponta Leme a few years ago, still in the village of Santa Maria, to be closer to the wave spot. The town of Santa Maria has expanded with the development and improvement of the aparthotel in Sal Cape Verde, Leme Bedje and Porto Antigo. ION CLUB has always enjoyed visitors looking for quality windsurfing, kitesurfing or wingfoiling holidays in Cape Verde. In fact, it's a very popular place with everyone!  
APARTHOTEL SAL, CAP VERDE – LEME BEDJE & PORTO ANTIGO
These two aparthotels on the island of Sal are located very close to the Ponta Leme spot, the beach where the ION CLUB Ponta Leme centre is reserved for experienced windsurfers and wingfoilers (no lessons on the spot and no beginners). It is a 15 minute walk from Santa Maria beach, where the second ION CLUB Santa Maria beach centre is located.
For the best value for money, stay at Leme Bedje or Porto Antigo!
The Porto Antigo faces the ocean, with the Leme Bedje just one street behind. The Leme Bedje building is deliberately low-lying in order to preserve as much of the landscape as possible, with a lovely view over the sea. Both have heated swimming pools, so you can enjoy a relaxing dip until the sun goes down.
Porto Antigo has direct access to a small public beach, which is used almost exclusively by their guests.   The wellness centre at Porto Antigo offers massages, a whirlpool bath, Turkish bath, sauna and a wide range of beauty treatments.
A warm welcome awaits you at the 2 locations, where the staff take great care of their guests. It is both simple and pleasant, just a 5 minute walk from the centre of the village of Santa Maria, ideal for going out, strolling around, having a drink and enjoying traditional Cape Verdean cuisine in one of the many nearby restaurants. Evenings can be lively, with plenty of places to listen to music.  
Take a walk around the harbour and watch the fishermen returning from the sea each morning to sell their fish. 
Transfer possible from the airport (ask for details)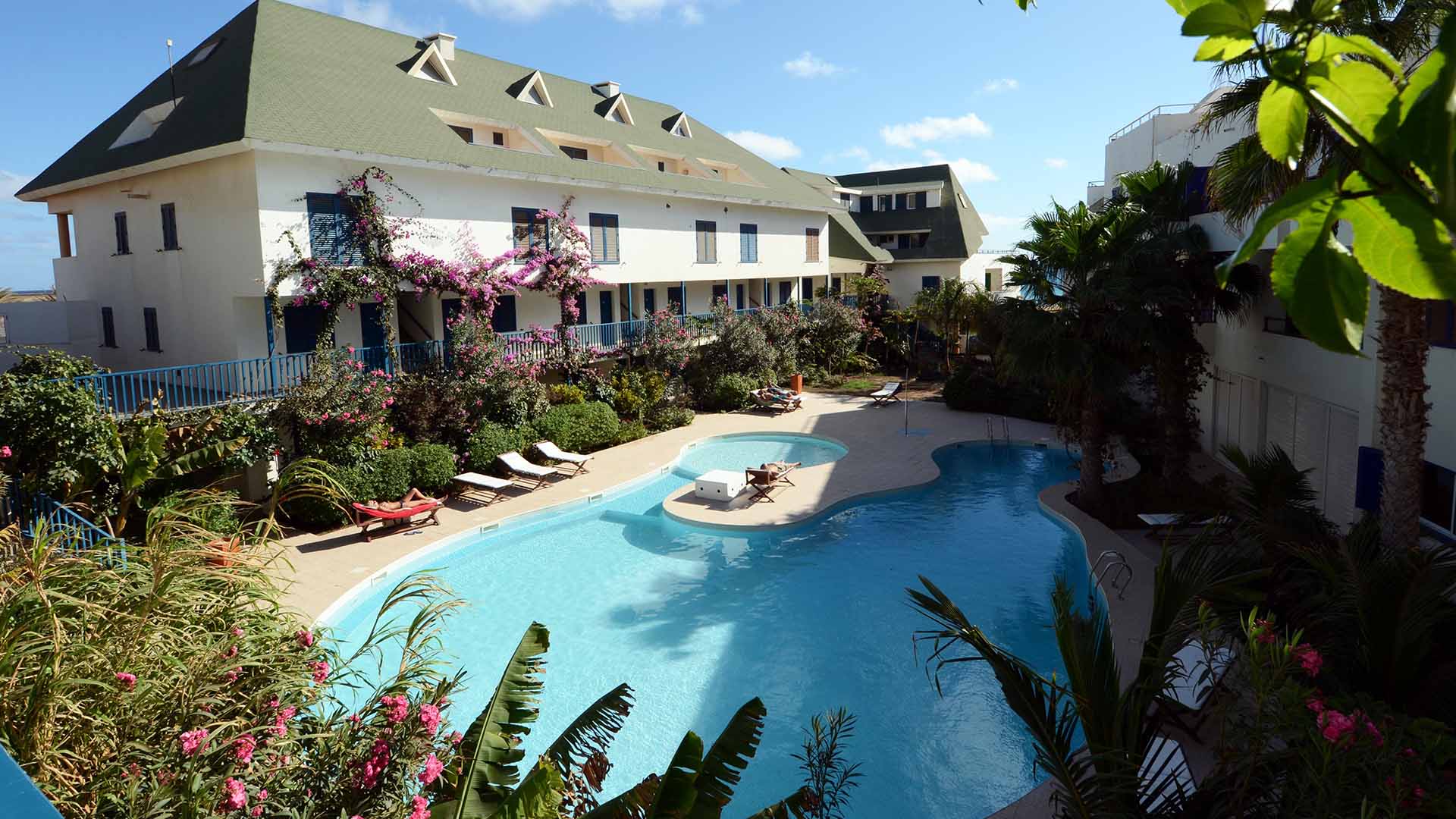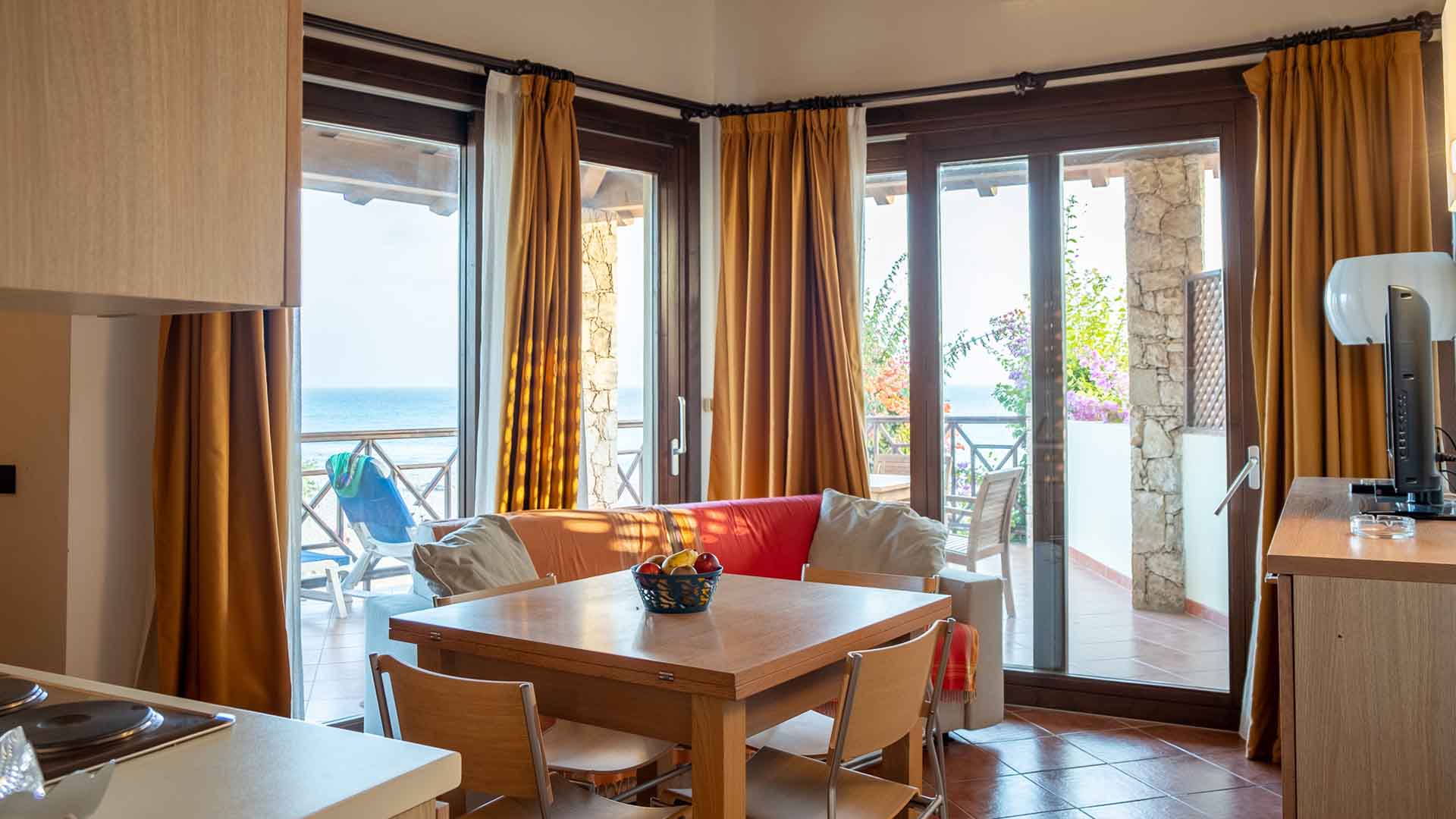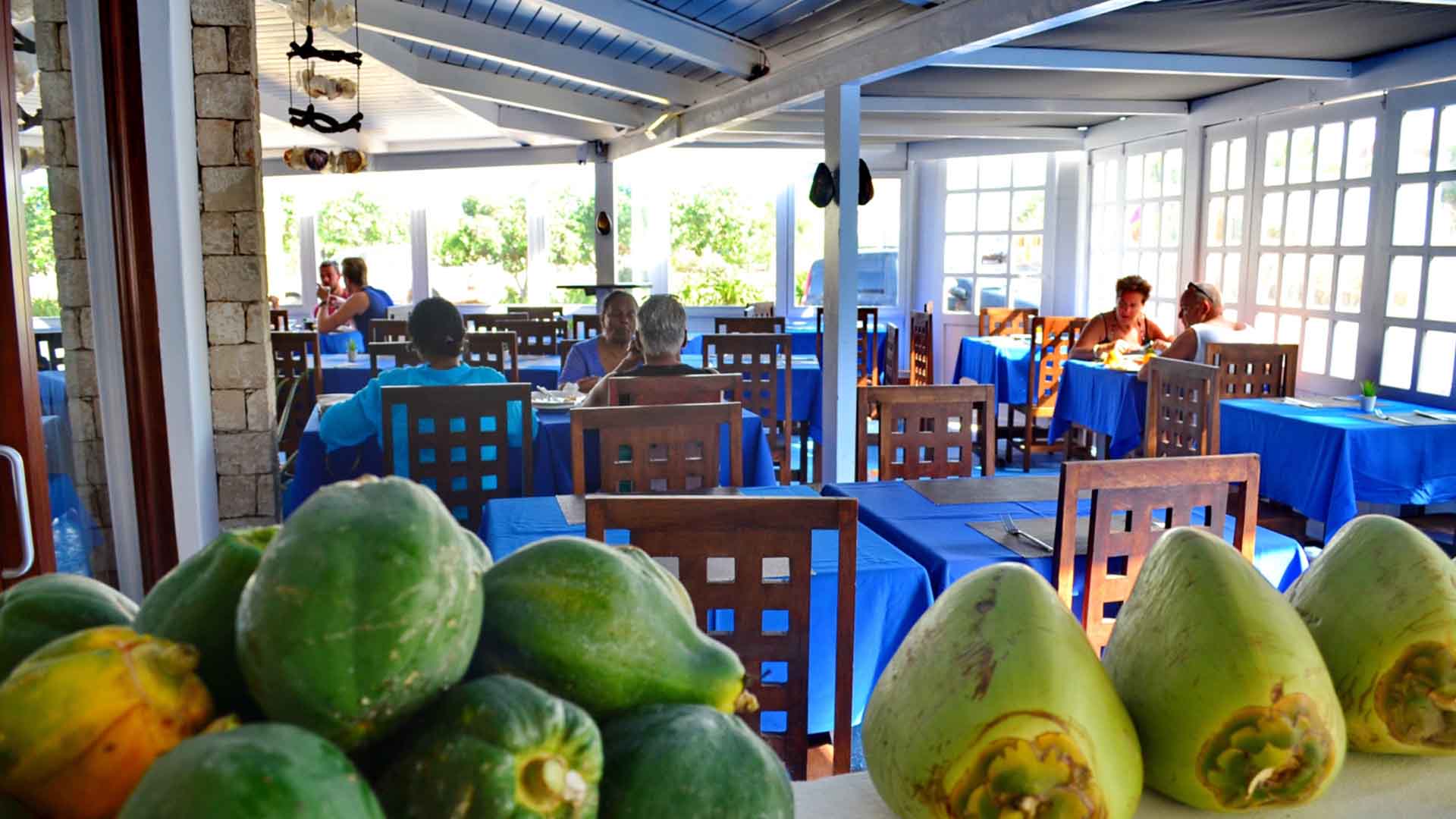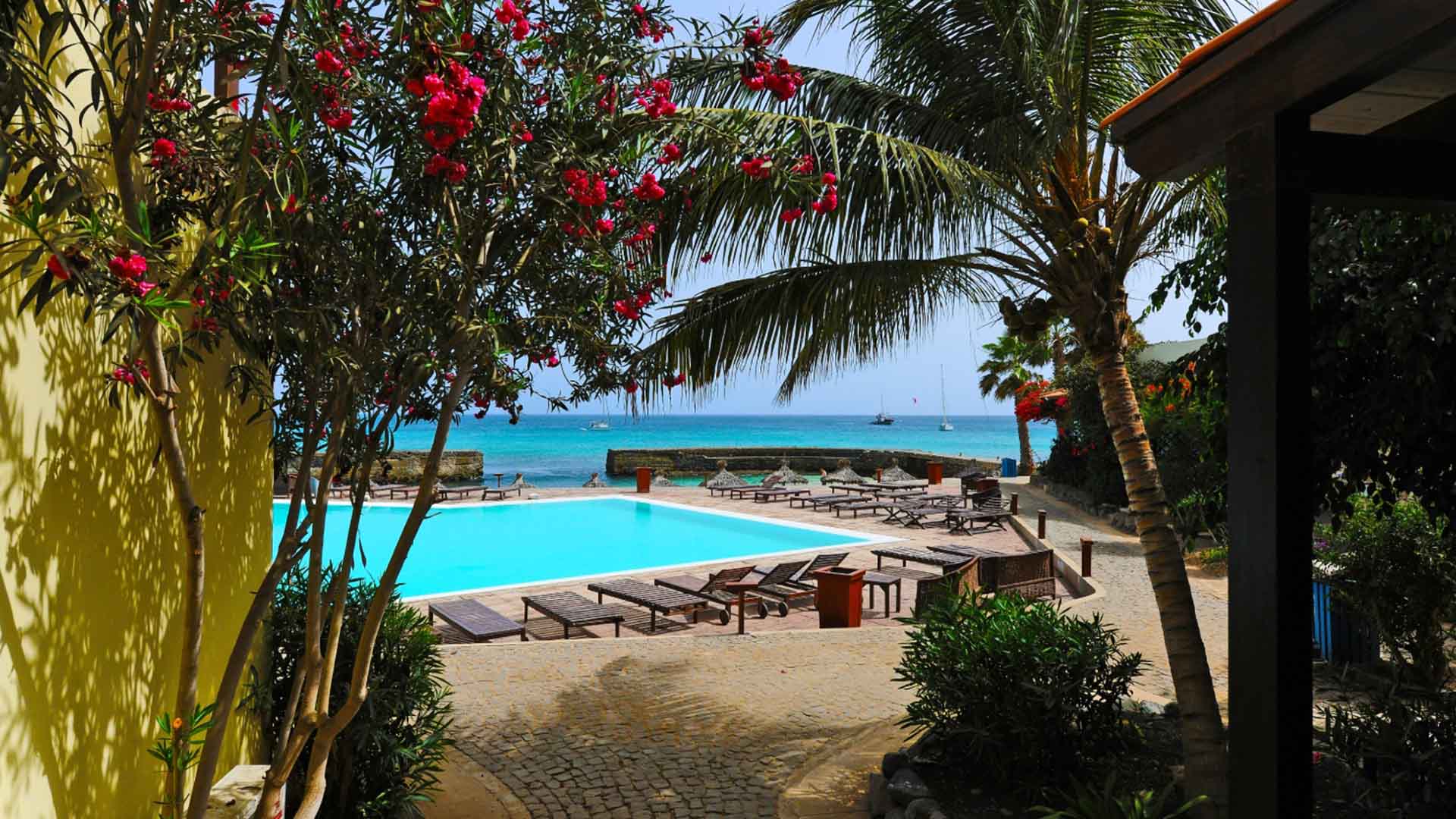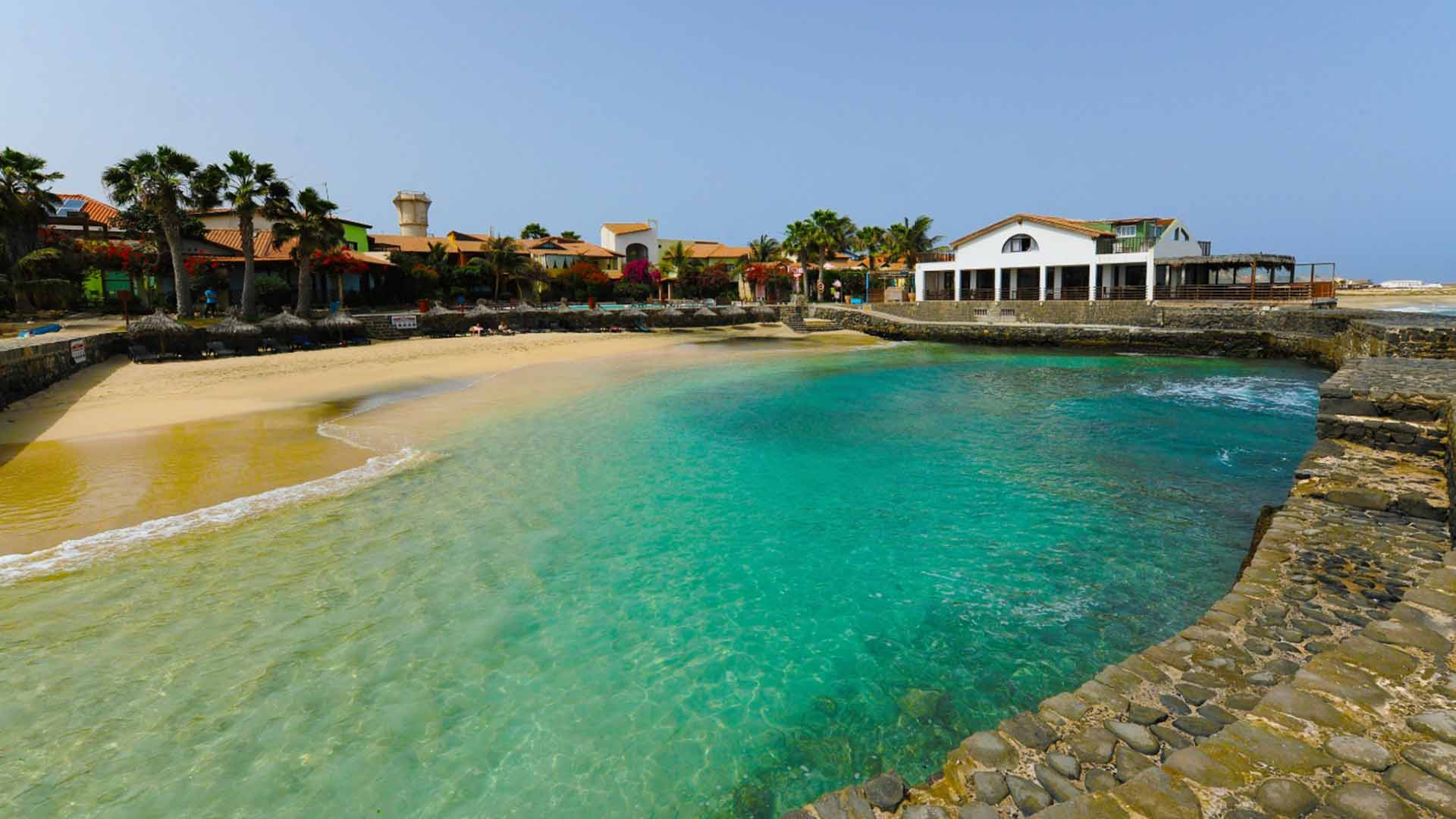 APARTHOTEL ROOMS
Located in the second row facing the ocean, Leme Bedje offers around forty apartments. Porto Antigo is a little larger, and has around a hundred apartments directly facing the ocean.   The apartments and studios are all equipped with kitchens, and have swimming pools at both complexes, with beach access for Porto Antigo. You can choose with or without an ocean view!  
All apartments and studios have :
•Bathroom
•Kitchen
•Baby cot upon request
• Air conditioning
• Towels and bed linen
• Terrace or balcony
• Towel and sun lounger for the pool (deposit required)
• Safe
RESTAURANT ET BAR 
Breakfast and half-board on request
Each complex has its own restaurant, Papaya for Porto Antigo which is located on-site, and Beach Columbus for Leme Bedje located on the beach and a 2 minute walk from the property. Breakfast is buffet style served between 7.30am and 10.30am, and is both continental and local food. Breakfast is not compulsory, but is optional on request for each booking.
The restaurants have a good atmosphere and are open to the public for lunch and dinner. The Porto Antigo restaurant is renowned for its fish and barbecue dishes, but it also serves typical Cape Verdean and Portuguese dishes, as well as international cuisine. Every lunchtime there is a dish of the day, and in the evenings there is often live music! A club house and bar at Porto Antigo are open to all!
The Beach Columbus restaurant at Leme Bedje has a cosy atmosphere, with à la carte lunch and dinner served with your feet in the sand.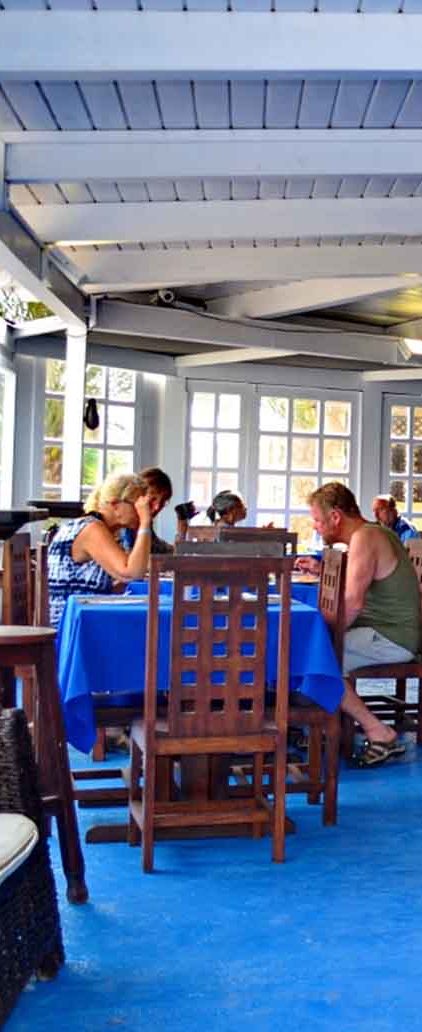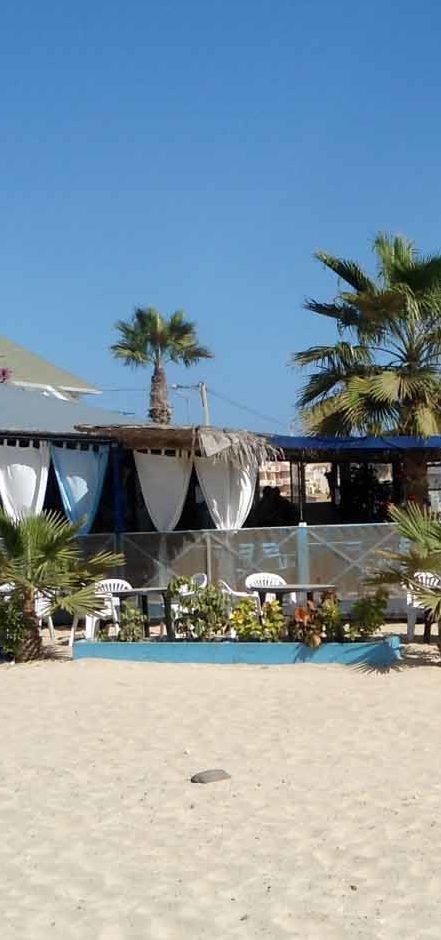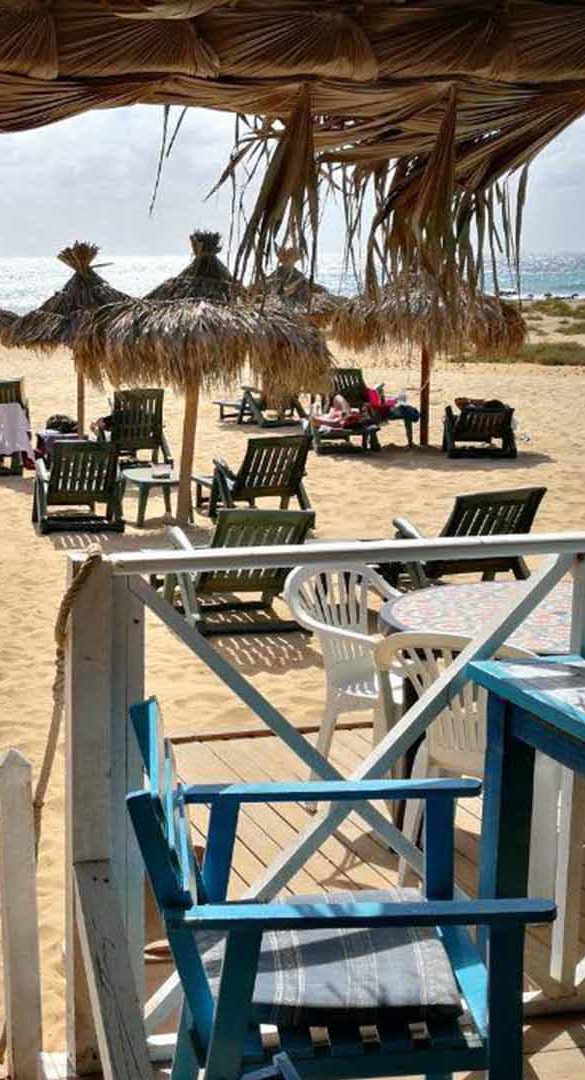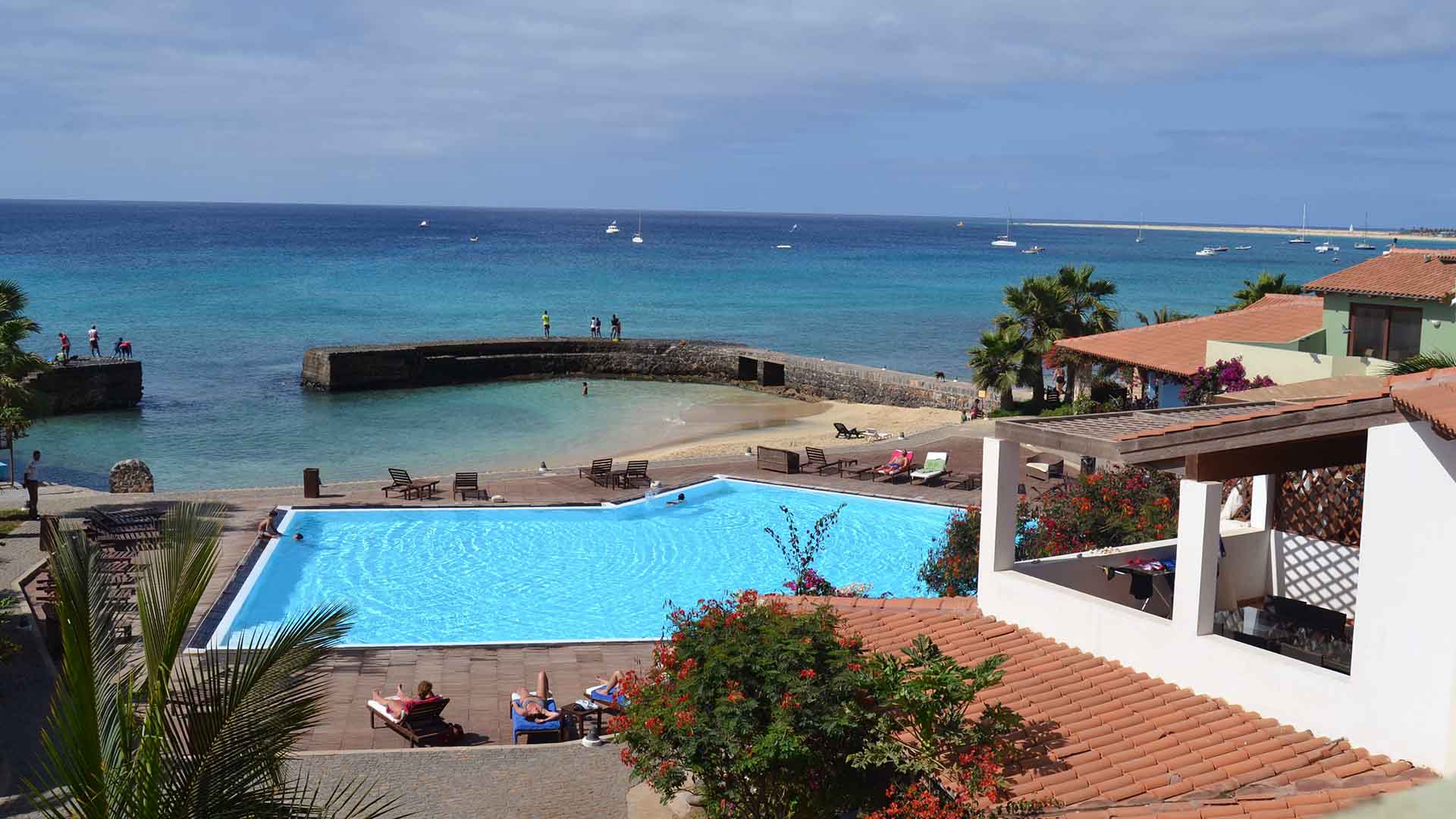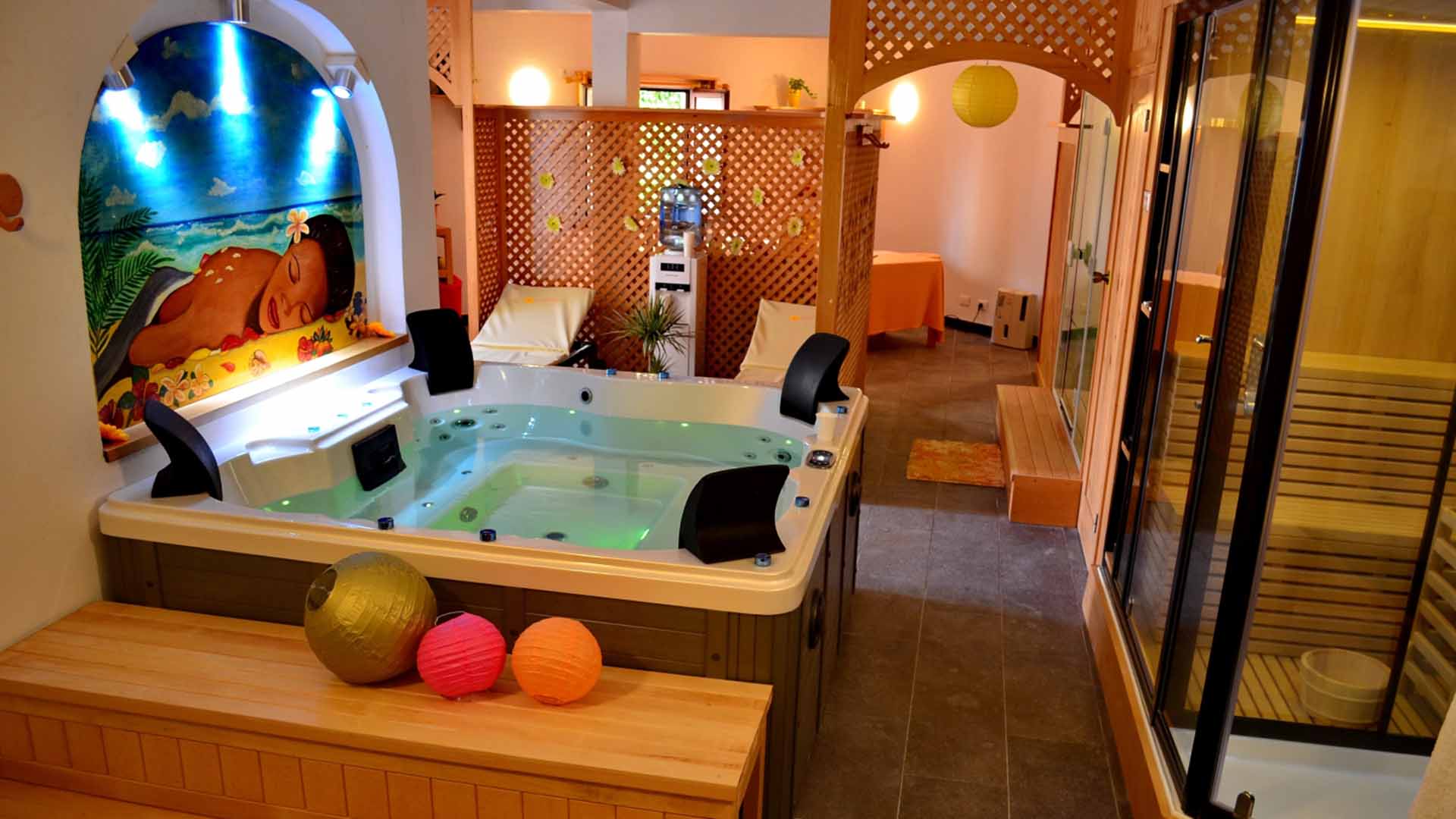 Wellness center (Porto Antigo)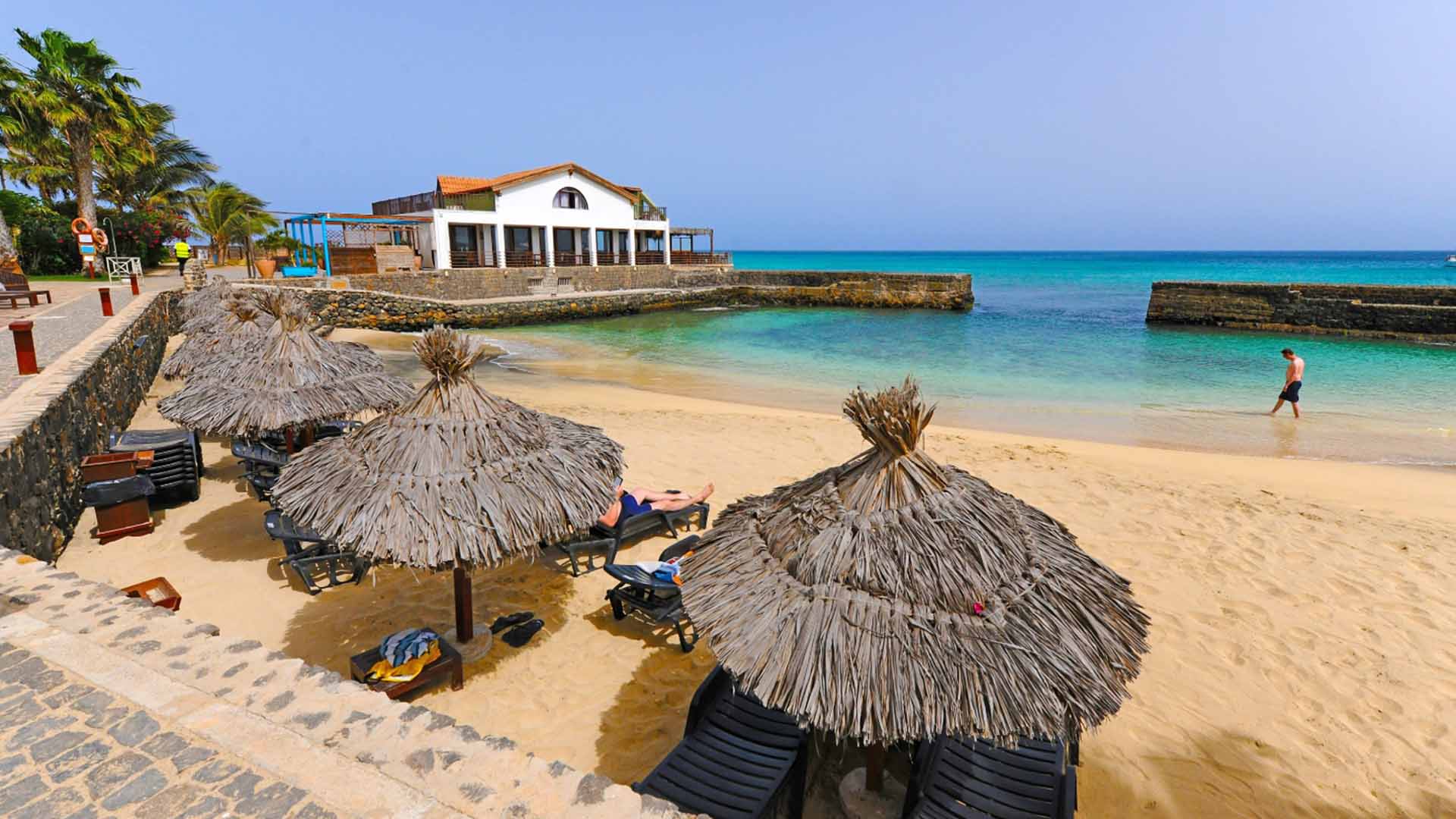 Direct beach access to Porto Antigo, 2 minutes from Leme Bedje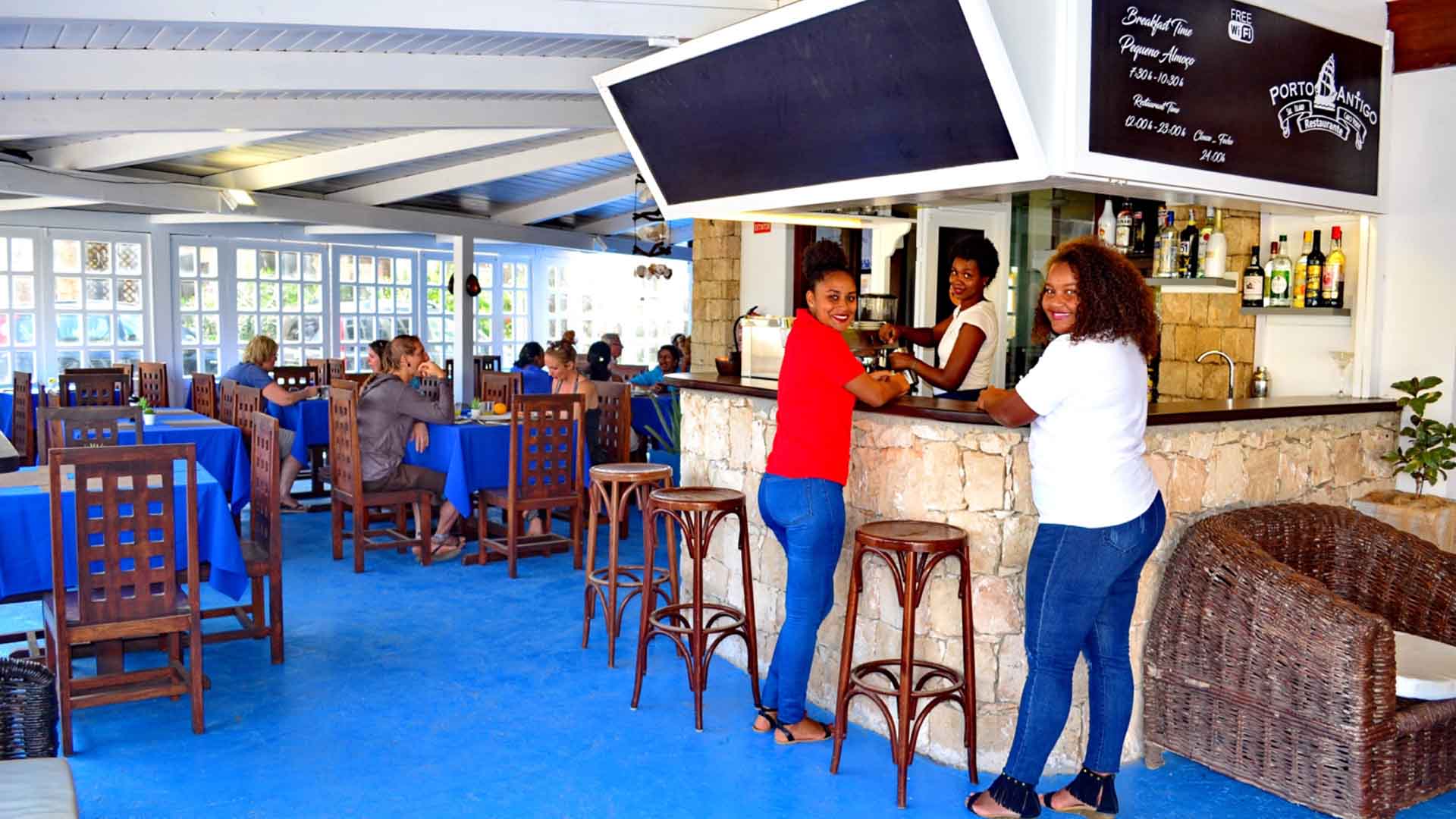 Wifi in public areas (in Porto Antigo apartments only)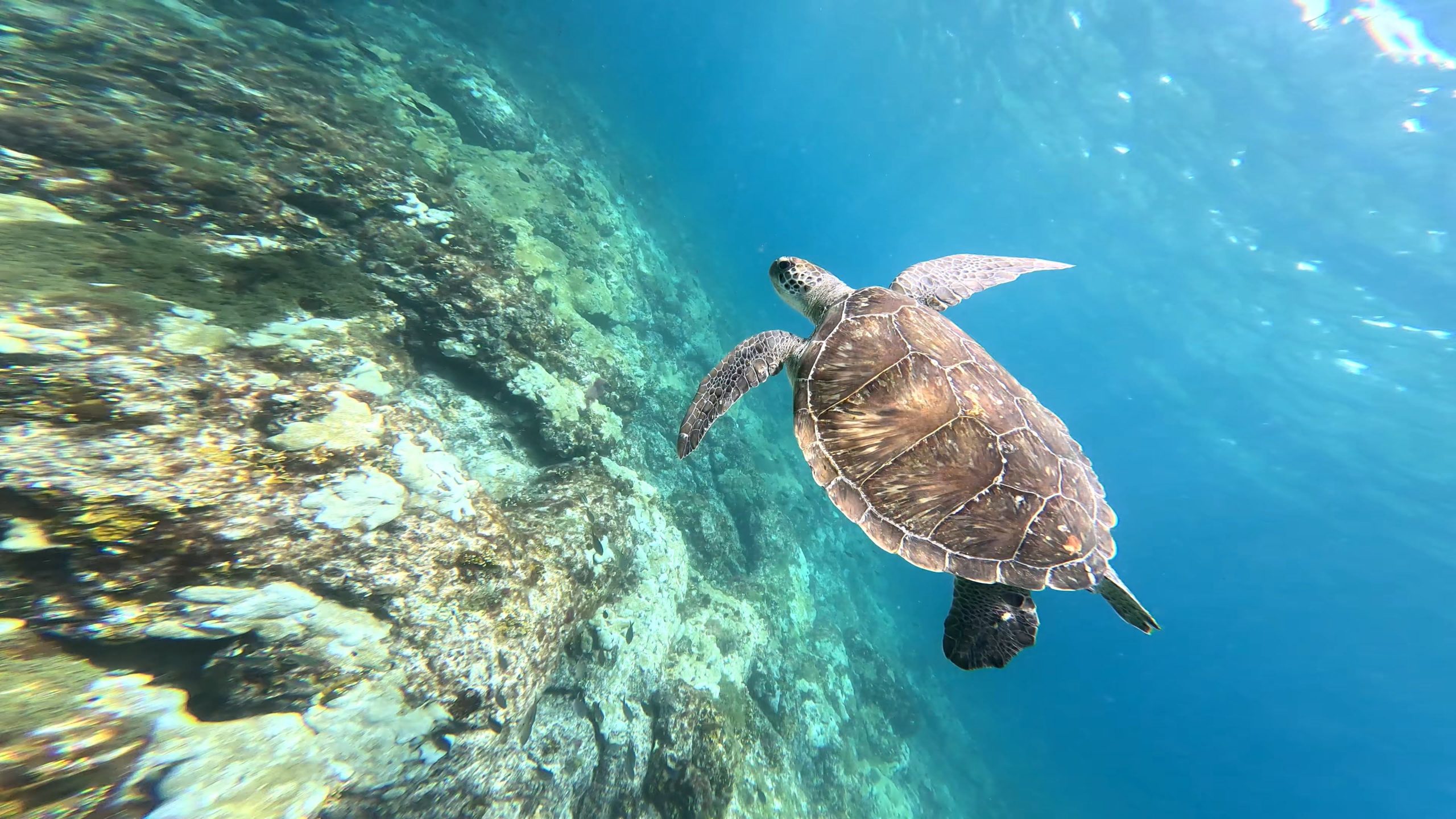 Activities and excursions: Diving, horse riding, hiking, etc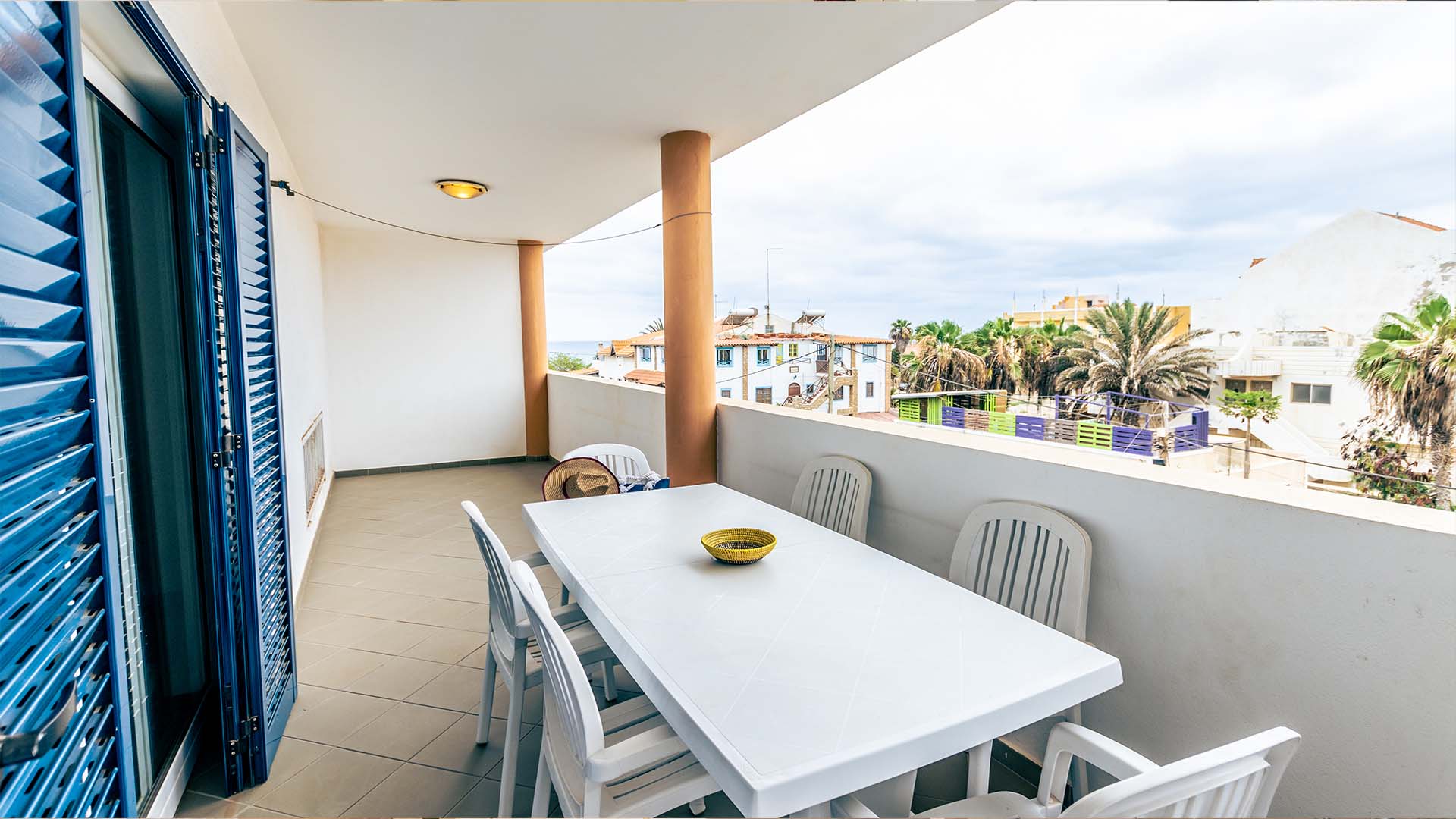 Check in from 2pm on the day of arrival, and check out by 12pm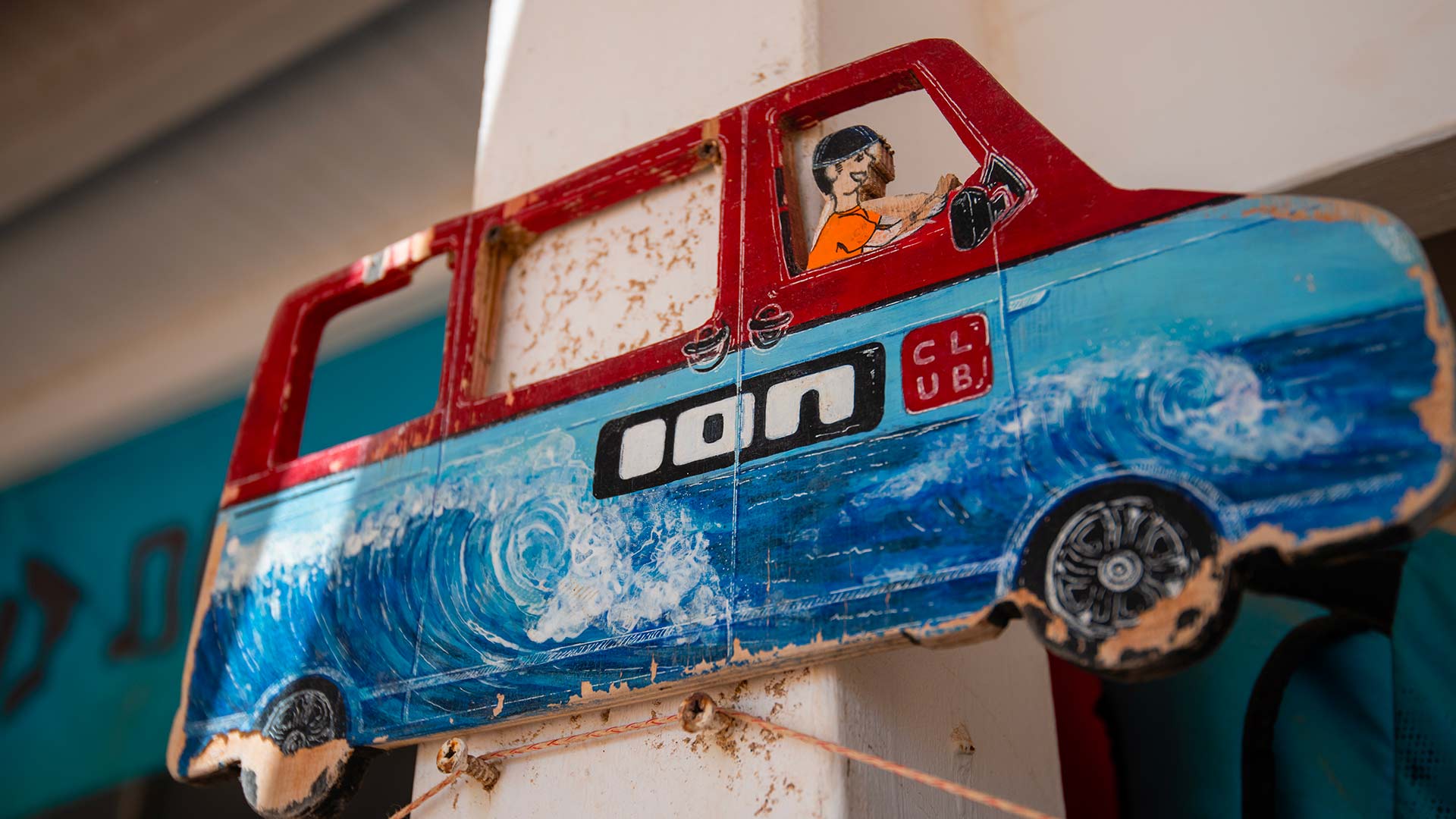 Airport transfer upon request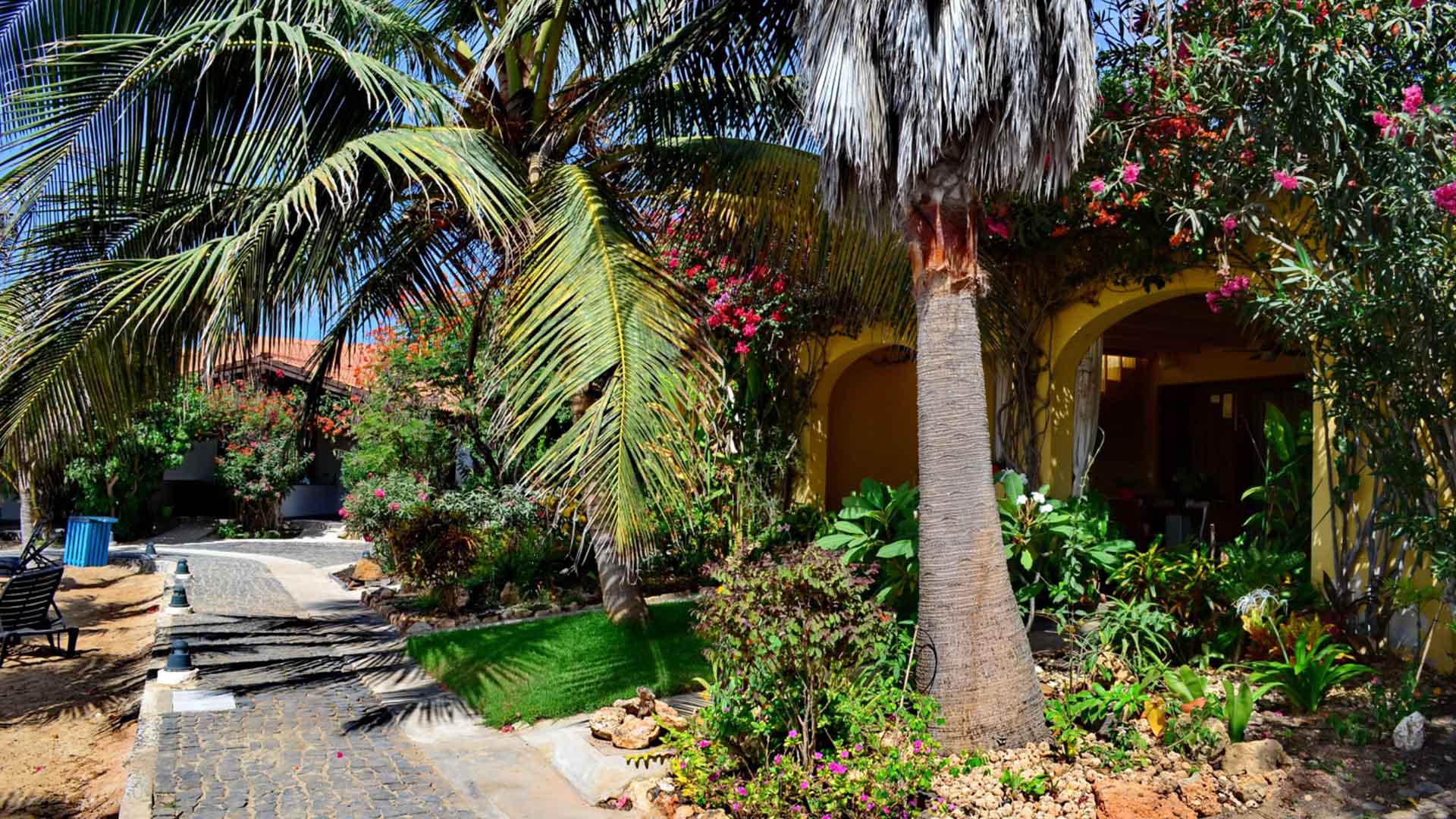 Tourist tax compulsory, payable locally
What to do in Cape Verde and in the Porto Antigo and Leme Bedje aparthotel in Sal Cape Verde?  
The island of Sal offers kitesurfing, windsurfing, wingfoil and stand up paddle in its crystal-clear and warm waters (23-24°). As well as this, you can enjoy some great excursions and other sporting activities either self-booking or through the Porto Antigo and Leme Bedje properties and their partners. These properties are ideally located for riders who want to windsurf or wingfoil in Ponta Leme (non-beginners only, as there are no introductory courses on this spot). Leme Bedje is just a 15 minute walk from the ION CLUB Santa Maria Beach centre for those wanting lessons or a transfer to the kite beach spot, while Porto Antigo is just a 10 minute walk from ION CLUB Santa Maria Beach.
If you want to relax after a session or get together with the family, you can take advantage of the swimming pool and/or wellness centre at the Porto Antigo residence, as well as the small beach directly in front of it.
As well as board sports, Sal offers scuba diving, snorkelling, horse riding, electric bike rides, quad biking, fishing and even sailing. Not forgetting golf lovers who will have the chance to try out the golf course, which was created two years ago.  
As far as relaxing and swimming are concerned, you will find the prettiest beaches near Santa Maria, a little further west than the village.
It's easy to explore around the island, either by organised excursion or simply by hiring a car. The places to visit are the Blue Eye (or Buracona in Portuguese), which are the old saltworks located in the crater of the Pedra de Lume volcano, and also Shark Bay.
During the summer months, you can also watch loggerhead turtles nesting, and why not return in early winter when the baby turtles hatch.
BOOK WITH ION CLUB – EXPERT BOOKINGS FOR PASSIONATE PEOPLE!
Bringing us a little closer to you.
Based in the best spots for many years, we have always worked hand in hand with our hotel partners.
What we like to do is to simply share our experience with you! Quality accommodation, remarkable service, excellent locations, and all designed for your maximum enjoyment. What better way to ensure a holiday full of incredible experiences.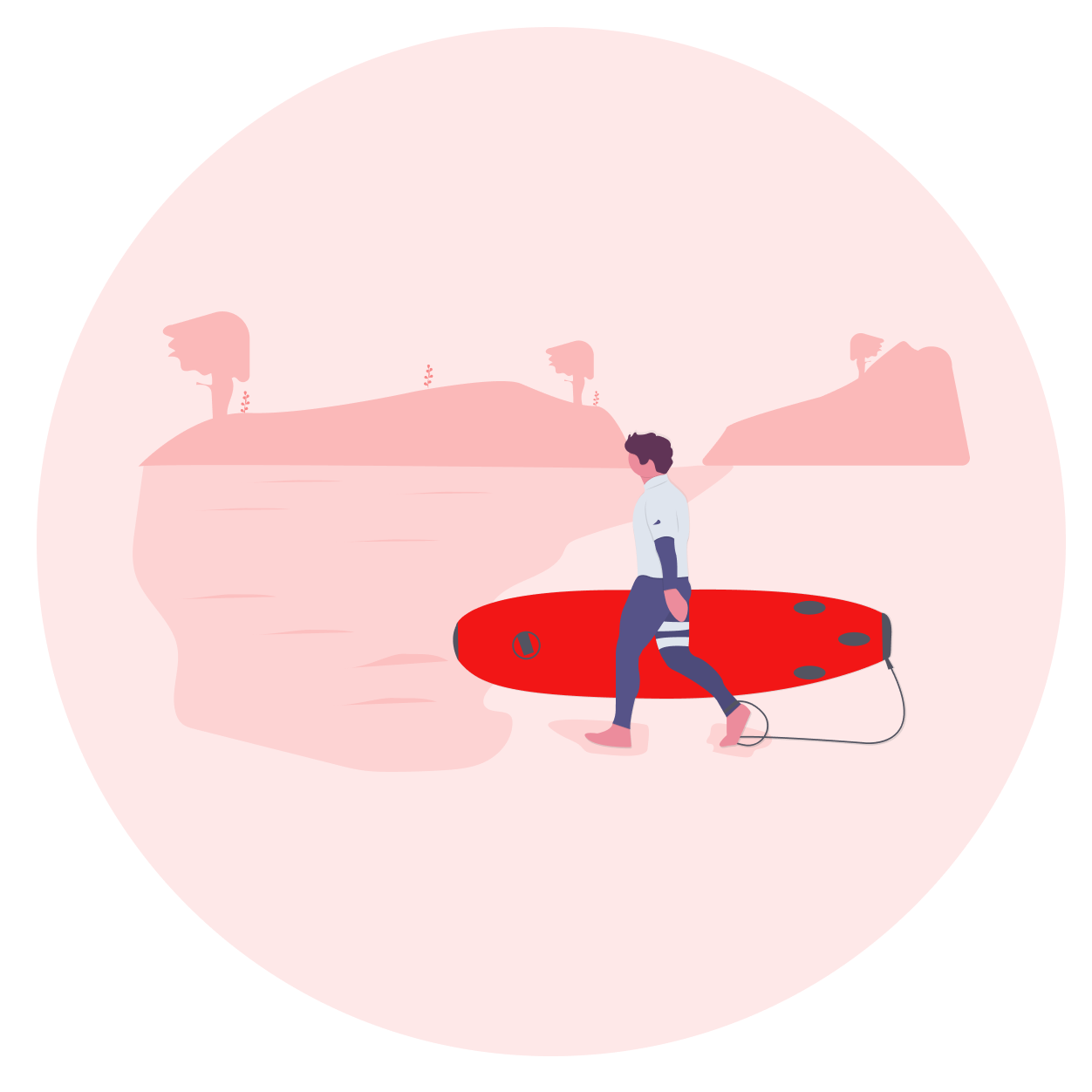 Contact the center
Find all the center contact information directly on the center pages and contact the team on site